Taking the Lead
Research with 10,000 girls and young women from 19 countries on changing the face of leadership.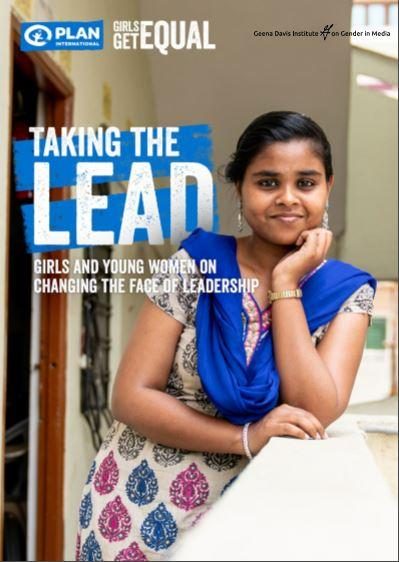 What does leadership to girls and young women?
This research is an in-depth and ambitious look at female leadership: close to 10,000 girls and young women shared their ideas and experiences.
Three-quarters of them told us they aspire to be leaders. But we know that only 24% of parliamentarians worldwide and only 5% of Fortune 500 CEOs are women.
What does it take for girls to become leaders, to take control of their lives and their futures: at home, at work and in their communities and countries?
Redefining leadership
Girls are defining leadership for themselves. For them, the most important leadership qualities are striving for social and gender justice, making decisions collectively and leading in a way that empowers and helps others.
But what girls and young women see around them is not encouraging. In terms of power and control, who makes the decisions at family, local, corporate and national level, we are a long way from their vision of leadership and from achieving gender equality.
The lack of female role models, which runs through all levels of society, restricts girls' ambitions and means that changing the face and qualities of leadership will be harder for them to achieve.
This research, by the Geena Davis Institute on Gender in Media and Plan International, gives girls' recommendations on redefining leadership and the place of girls as power-holders. Girls were surveyed about their leadership aspirations, experience, confidence, encouragement role models, discrimination and more.
Research Findings
Findings from this research include:
Girls aspire to lead
76% of girls and young women aspire to be a leader in their country, community or career.

Girls and young women have a different definition of leadership
One that is collaborative and brings about positive change, rather than authoritarian and controlling.

* Quote from a girl interviewed in Japan.
summary report (francais)
Full technical Report (English)
Girls Get Equal, Youth empowerment, girls' leadership