Global Advocacy Strategy
Our Global​ Policy and Advocacy work aims to use the collective power of our network of country, regional, national and liaison offices to drive changes at local, national and global levels to advance girls' rights and gender equality.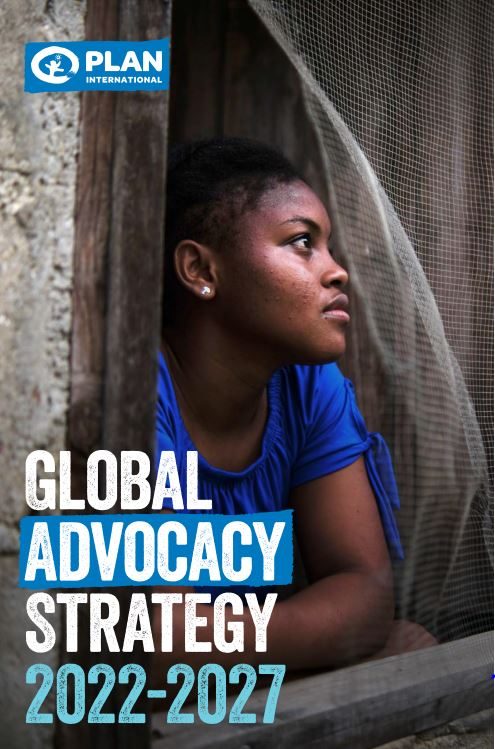 Plan International's refreshed Global Advocacy Strategy informs the organisation's advocacy work over five years (2022-2027), aligning with our new Global Strategy 'Girls Standing Strong'.
It outlines our commitments to use advocacy, based on human rights principles and anti-racist values, to promote gender equality. It puts girls' and young women's agency, leadership and organisation at the heart of our advocacy and aligns our work with our global flagship campaign and our programmes across all regions, building on the Areas of Global Distinctiveness (AoGDs). 
It reflects the significant shifts that have occurred since the first Global Advocacy Strategy was launched in 2020 (e.g. COVID-19 pandemic, escalating humanitarian and climate crises) and our commitment to principles of human rights, social justice, anti-racism, decolonisation, localisation, inclusion and intersectionality.
Global Advocacy Strategy – English
Global Advocacy Strategy – French
Global Advocacy Strategy – Spanish