Stephen Omollo, Chief Executive Officer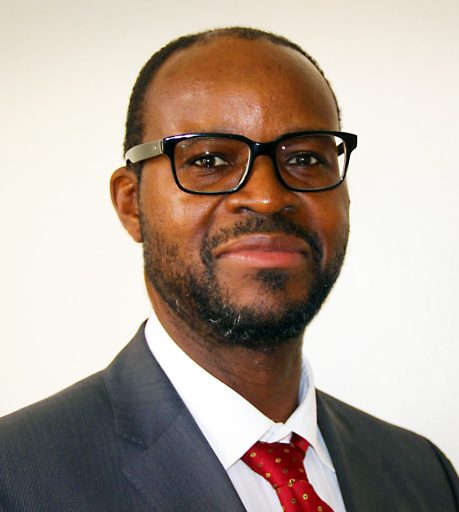 Stephen Omollo has extensive experience in leadership roles in the humanitarian and development sector, having previously served at senior levels with International Red Cross and Red Crescent Movement, Commonwealth Secretariat and World Vision International.
Before joining World Vision International as Vice President and Regional Director for Eastern Africa, he worked with IFRC as Chief for Humanitarian Diplomacy and as its Global Director of Partnerships and Resource Development in Geneva. He has also served as IFRC's Chief Diplomatic Officer, and as Permanent Representative and Head of Africa Union Office in Addis Ababa.
He was appointed by the Commonwealth Secretary General as Special Advisor and Head of Good Offices and Mediation Services – based at the Commonwealth Secretariat in London. During his time with the Commonwealth, he supported and facilitated peacebuilding and mediation missions in Fiji, Vanuatu, Solomon Islands, Maldives, Cameroon and The Gambia.
He has also served in various roles leading and coordinating large scale emergency response operations in senior positions including Country Representative, Humanitarian Coordinator, Regional Director and others.
He holds a Master's degree in Management from Lancaster University, UK, a postgraduate studies in Practicing Management from INSEAD, a Bachelor's of Commerce degree from Lucknow University, India and a MIT Sloan Certification in Digital Business Strategy.
Debora Cobar, Executive Director Region of the Americas & Sponsorship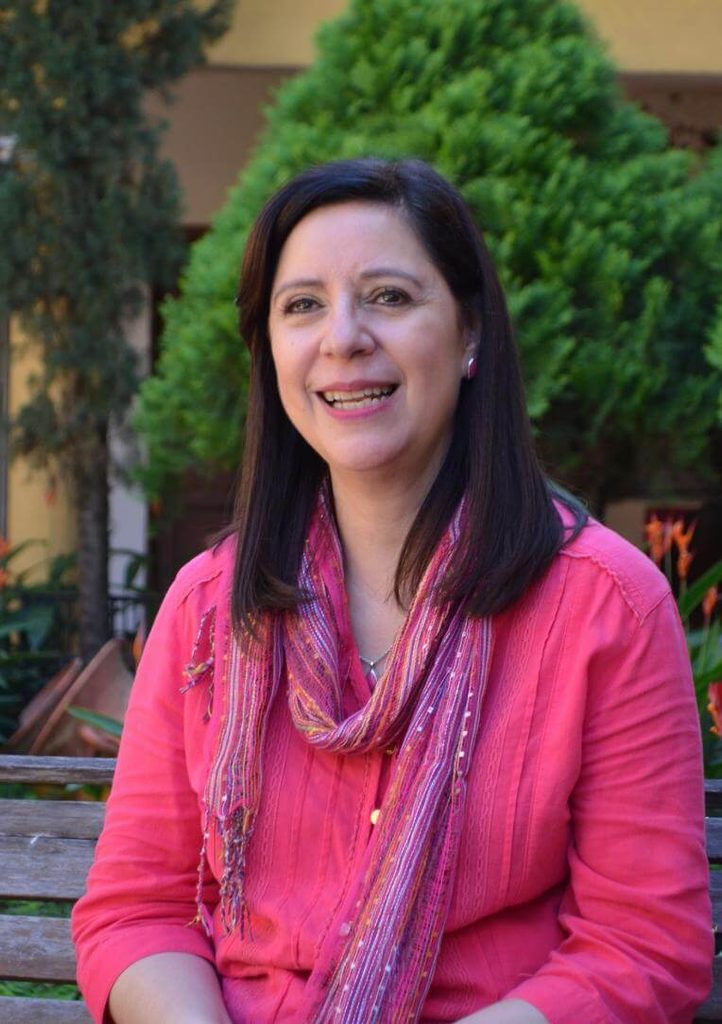 Debora ("Debbie") leads the Global Hub in the Region of the Americas and the global function of sponsorship (including coordination of the Sponsorship Communications Hub relationship).
Within the Region of the Americas, which Debbie has led since 2017, she has helped raise the legal age of marriage in four countries to 18, initiated new work on migration in Central America and Venezuela and helped expand Plan International's presence in Mexico.
Debbie also continues to lead transformation of the region despite it being hard-hit by COVID19 and a big backlash against work on gender equality.
The region, with Debbie's leadership, is accelerating progress on programme excellence, trust, cost efficiency and local fundraising. Her Regional Leadership Team has set the specific objective to raise at least half the region's resources from within the region itself by 2030.
Debbie sees her new role as an opportunity to link experience and best sponsorship practices of Country Offices, the Global Hub and National Organisations to find more innovative and agile approaches. Debbie fervently believes in sponsorship and that it allows people from different contexts and realities to unite to make us better people in a more caring world.
Debbie believes Plan International is one of the few rights-based organisations that works directly with communities and therefore, knows first-hand the situation that children face. This allows us, together with them, to find effective solutions through a worldwide movement.
She has been with Plan International for 20 years, including as a Country Director in Guatemala. Her experience also includes work for ChildHope, the International Labour Organisation and the Government of Guatemala.
Debbie is also medical doctor who, while working at Albany Medical Hospital in New York, received a citation for outstanding services to the state of New York and recognition for her work with the Hispanic community.
Bhagyashri Dengle, Executive Director Asia-Pacific & Policy and Practice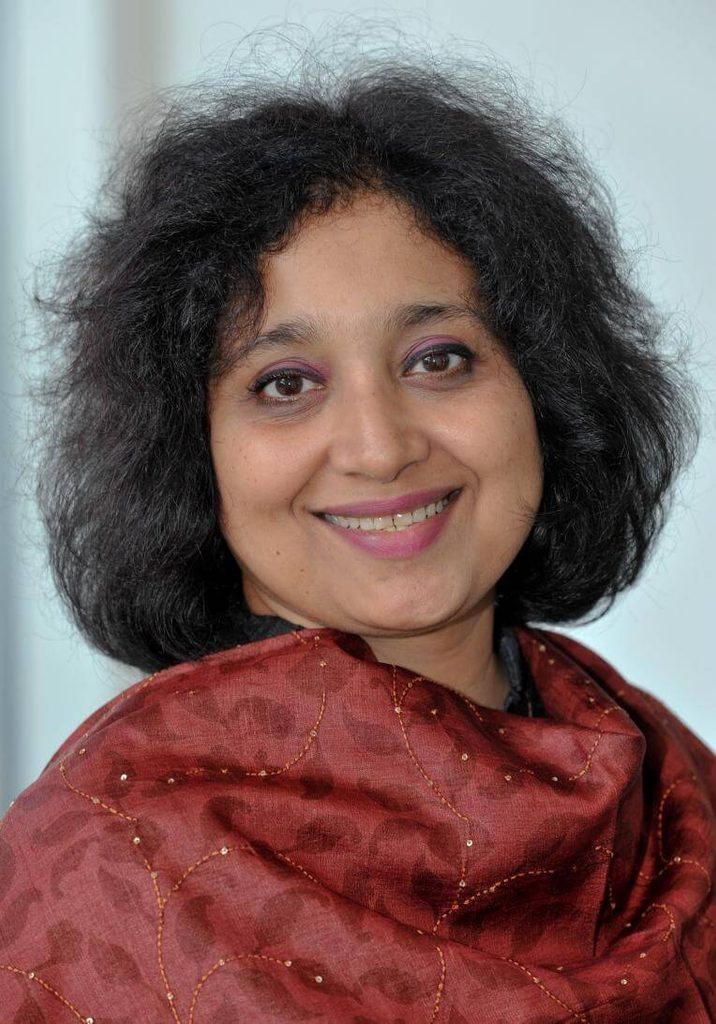 Bhagyashri leads the Global Hub in the Asia Pacific Region and the new global function of Policy and Practice.
Within the Asia-Pacific Region, which Bhagyashri has led for the last 18 months, she has created a culture of working toward a common purpose and delivering better together. This has included creating an expanded Regional Leadership Team that includes National Directors.
Bhagyashri has also driven forward transformation within the region, redefining its value proposition and strategy.
The Regional Hub, with Bhagyashri's leadership, has stepped into a new role providing thought leadership across Asia-Pacific – launching the Girls Leadership Index was a key first step – and Country Offices have come together to focus on ending Child Early and Forced Marriage by 2030.
Bhagyashri is confident and positive about taking on her new role leading global Policy and Practice. Her initial attention will be to spend time with the new team to define not what "good" looks like but what "best" looks like and to bring the focus of the global function closer to the point of impact.
Bhagyashri loves Plan International. She has been associated with Plan International for more than 30 years. Plan International has shaped her as a professional and a person. She is deeply proud of its people and global impact for girls. Before taking up her current role, Bhagyashri was the Executive Director of Plan India, a position she held since 2004. She significantly grew Plan India's reach, scale and impact for girls. Prior to joining Plan India, she steered a National level advocacy initiative which included more than 500 organisations and an action network of young people from across India to influence the national health policy to successfully include youth-friendly sexual and reproductive health and rights services.
Bhagyashri started her career as a social worker for the Community Aid and Sponsorship Programme (CASP), working in some on the most under-privileged communities in Delhi's largest slums. While at CASP Bhagyashri created India's first ever Child Parliament and helped implement large scale programmes on child safeguarding, sexual and reproductive health and rights and women's entrepreneurship development. She became joint Executive Director of CASP before joining Plan International.  
Roger Yates, Executive Director Middle East, Eastern and Southern Africa & Monitoring, Evaluation, Research and Learning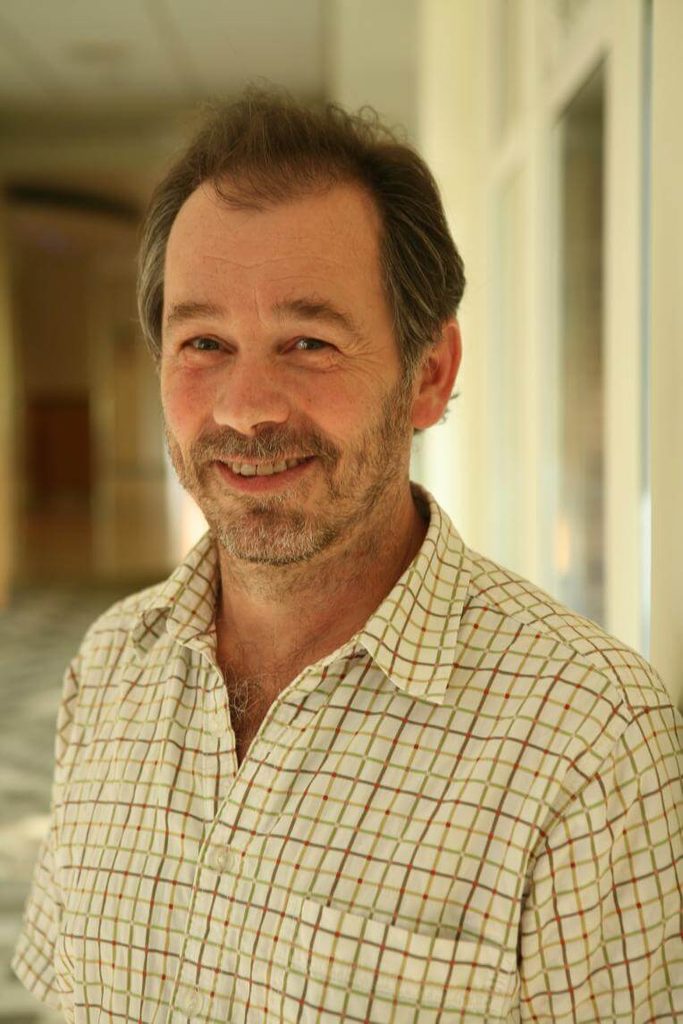 Roger leads the Global Hub in the Middle East, Eastern and Southern Africa Region and the global function Monitoring, Evaluation, Research and Learning (MERL).
Within the Middle East, Eastern and Southern Africa, which Roger has led since 2018, he has created an innovative and highly robust quarterly reflection process that has shifted a static "look at the numbers" approach to be deep and rounded discussion of countries' and the region's performance. Roger has also driven a work culture across the region of joining up programme expertise with influencing whilst building and maintaining strong connections across countries.
This includes supporting the development of one of the region's 2 centres of excellence – the Plan International Centre of Excellence in Refugee Programmes and Durable Solutions. He also managed the incorporation of the Middle East into the region he leads, something that has brought the organisation new learnings and experiences in shared services, working without sponsorship funding and working in more diverse contexts.
In taking on global responsibility for MERL, Roger will focus on creating a strong connection to the realities of the countries. He wants the function to feel like something created "for countries" not something pushed "at countries". He will also seek to develop the learning piece of MERL and connect it to knowledge management, learning and development and internal communications.
Roger joined Plan International over 10 years ago because he wanted to be part of an organisation that was changing itself for the better and he stayed because Plan International has created a clear focus and values-based approach driven by a core purpose of his own life and work – advancing children's rights and equality for girls. He started in Plan International as a one-person team tasked to develop our work on Disaster Risk Management, now a core part of the organisation.
Prior to Plan International he worked for local and international NGO's, the UN and governments of developed and developing countries mostly across East and Southern Africa. Roger is a qualified engineer and started his career as a volunteer with a local NGO in Botswana in the 1980s working on a project providing solar desalinisation of water for remote communities in the Kalahari.
Rotimy Djossaya, Executive Director West and Central Africa & Youth Movements and Campaigns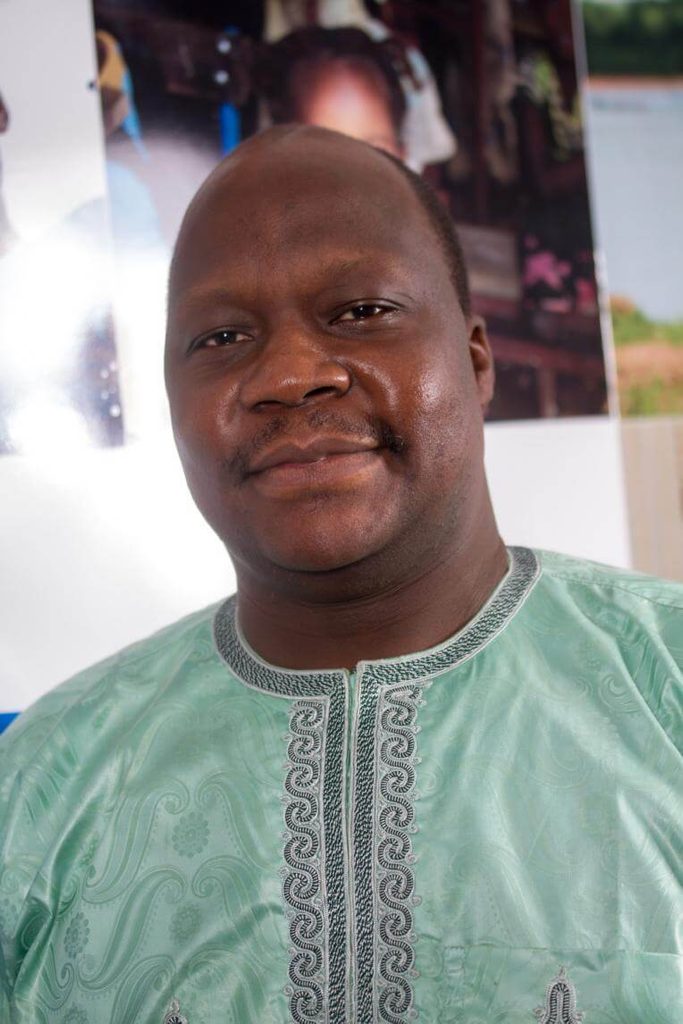 Rotimy leads the Global Hub in the West and Central Africa Region and the global function Youth, Movements and Campaigns.
Within West and Central Africa, which Rotimy has led since 2017, he has driven a deep transformation of organisational culture and ways of working leading to a significant increase in performance. This has included adjusting the region's operating model to the needs of its context by setting up the Lake Chad Basin and Sahel Strategies, the Mano-River Cluster and Pan-African Advocacy.
Rotimy also took a lead role in the successful merger between Børnefonden and Plan International across 4 countries, the development of a regional value proposition, and the recruitment and coaching of a high performing Regional Leadership Team.
West and Central Africa has seen in recent years a sustained improvement against key performance indicators and a significant increase in its grant portfolio.
Rotimy is excited to lead Plan International's global Youth Movements and Campaigns. He will focus on driving youth voice and engagement in all the areas of our work. This will require a sense of urgency to amplify many of the great initiatives happening to support youth collective actions including adjusting our internal processes and procedures to allow effective and meaningful engagement with young people in everything we do at all levels.
Another priority will be documenting our programming and influencing models in this area and working together to attract the quality funding needed to multiply our impact.
Rotimy's connection to Plan International runs deep. Almost 20 years ago as he was starting his career, Rotimy was working as a Programme Unit Manager in Benin.
As well as with Plan international, Rotimy has worked for CARE International as Country Director in Benin, Togo and Niger/Sahel. He also played a leadership role for CARE International's work across the Sahel region and within their global talent management department.
David Thomson, Executive Director Strategy and Collaboration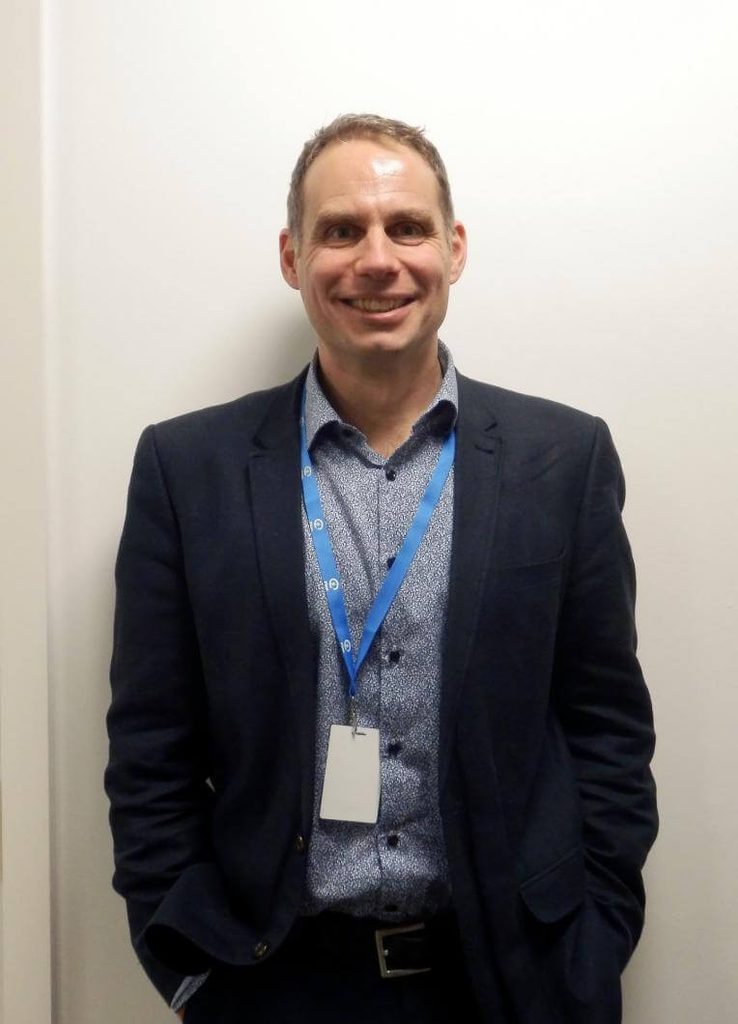 David is excited to take on the new role of Executive Director Strategy and Collaboration in which he will drive Plan International's ambition and purpose to be an ally for girls worldwide and achieve meaningful change in this space. Since 2015, he has led the development of a new global purpose, theory of change, and ambitious 5-year strategy (100 Million Reasons) for the organisation, as well as laying the groundwork for the next global strategy.
David is dedicated to ensuring that Plan International keeps up with the fast-changing world in which we operate to manage both the risks and opportunities which present themselves. He sees organisational agility as a priority to achieving impact as a credible and legitimate fighter for girls' rights and recognises that we cannot do it alone. In his new role, David will focus on bringing new partnerships, new ventures and digital influencing to the forefront our work.
With over 25 years' experience in the field of humanitarian, development and human rights, including with World Vision and Medair, David has led operations in diverse and difficult contexts worldwide including Afghanistan, Armenia, Chechnya, Kenya, Liberia, Russia, South Sudan and Uganda. David holds an MSc in Development Practice from Oxford Brookes University.
Damien Queally, Executive Director Delivery Performance and Accountability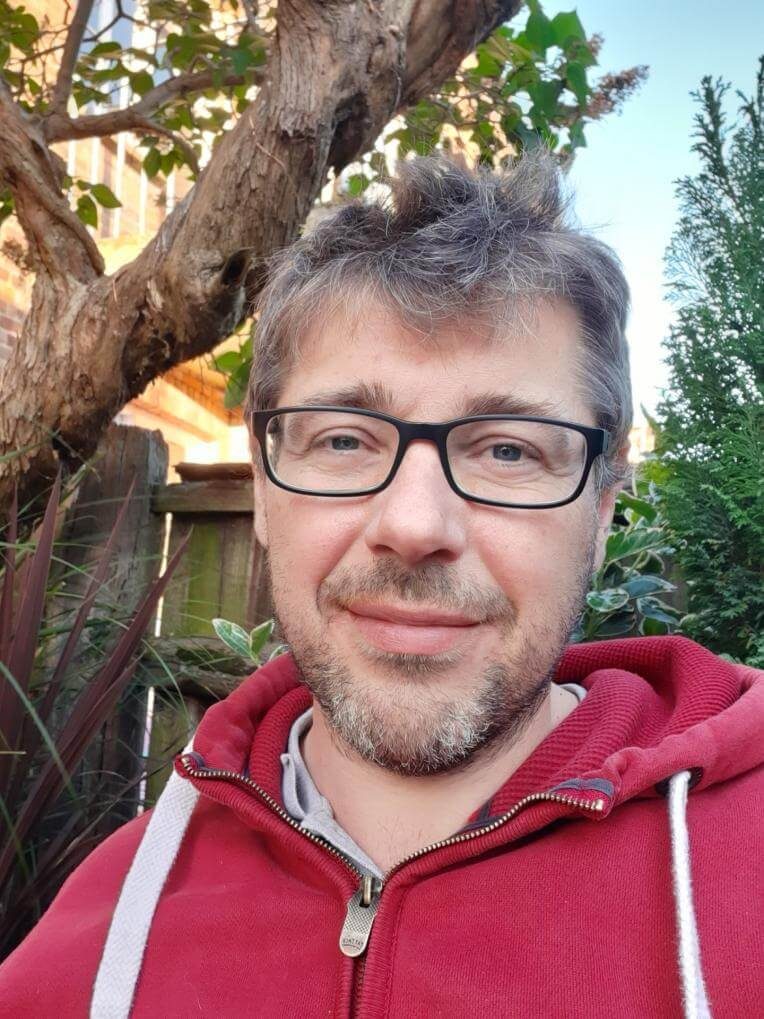 As Executive Director Delivery Performance and Accountability, Damien strives to make Plan International the world's go-to organisation for girls' rights through high quality programme delivery. His focus is to build on the organisation's experience to-date and ensure the organisation at all levels has the insights and information needed to allow for timely and relevant interventions to advance our mission.
In his role, Damien is eager is further promote and implement a more gendered approach to Disaster Risk Management, while simultaneously strengthening Plan International's dual mandate in both development and humanitarian work – enhancing our vision of being the go-to agency for girls in crisis.
He looks forward to collaborating with different parts of the organisation to remove barriers that negatively impact or constrain our work and address any challenges which impede successful, quality project and programme delivery. Damien will ensure that Plan International meets the expectations of our programme participants, donors and partners to deliver efficient and effective interventions to advance child rights and equality for girls.  
Damien has a wealth of experience at global, regional and country office level. He has been working in the sector since 2001, starting as a volunteer with local agencies in India and Uganda, and then moving to an Irish aid agency for five years, working primarily in the DRC and Darfur. Damien has been with Plan International for 12 years working at director level, firstly with Plan International Ireland, then in West & Central Africa, followed by the Global Hub, with a few stints in between seconded to country offices.
Tara Camm, Executive Director Resources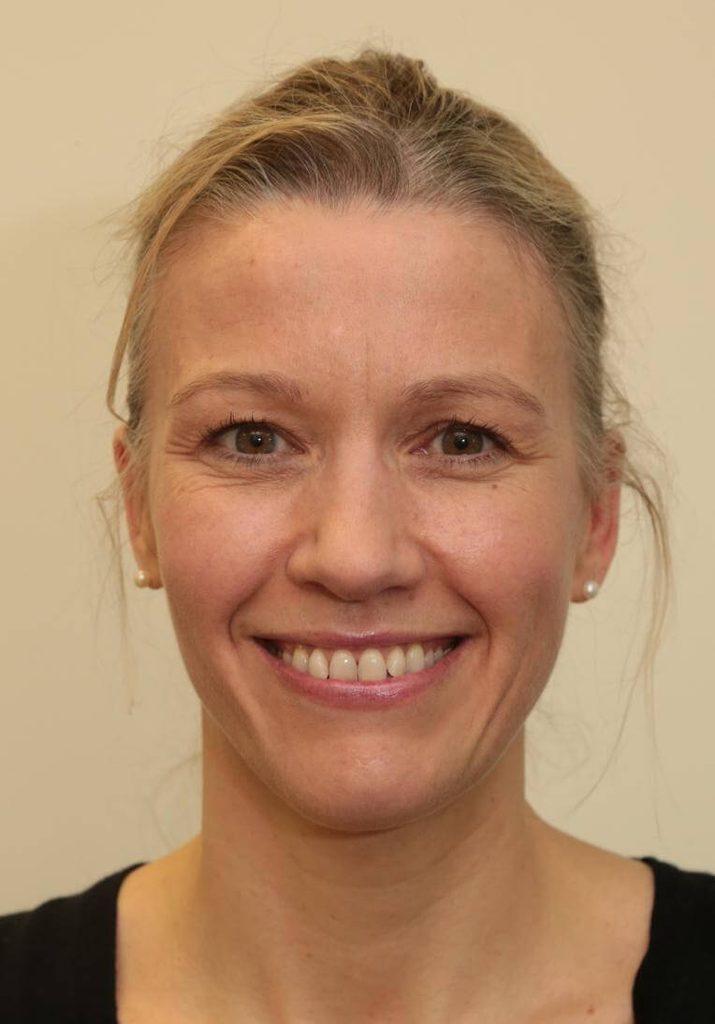 In her role as Executive Director Resources, Tara covers Finance and IT, People and Culture, Safeguarding and PSEA, and Corporate Services.
Tara's priority is to provide quality services to all Plan International business units and staff so they can achieve maximum impact, though effective resource (human and financial) management, reporting and safeguarding in accordance with our purpose, values and behaviour and global policies.
As the longest standing member of the Leadership Team, Tara joined Plan International in December 2010 as its General Counsel. Tara qualified as a lawyer in the UK, and began her career working in shipping and international trade before refocussing on human and children's rights.
Tara has worked in the non-profit sector for 25 years bringing depth and breadth in her experience across the sector in a range of different specialisms, as well as a track record of delivering results and change in executive and non-executive leadership positions.
Lawrence Ncube, Executive Director People and Culture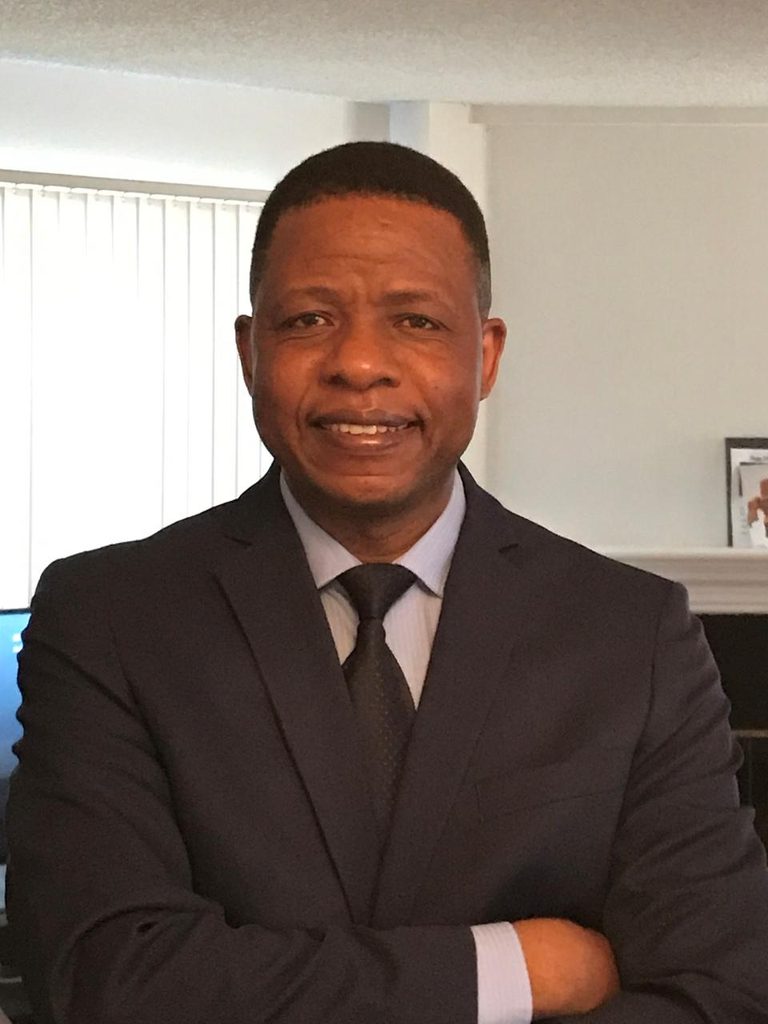 As Executive Director People and Culture, Lawrence is dedicated to creating and enhancing both: a high-performing, values-driven, and inclusive organisation; and safe, equitable and inclusive working environment in which employees enjoy a fulfilling career, one in which they know that they are contributing to advancing children's rights and equality for girls around the world.
To achieve this, Lawrence will drive a compelling Employee Value Proposition built on an integrated, purpose-designed suite of services and capabilities, including Talent Acquisition & Retention, Learning & Development, Performance Management & Accountability, Staff Care & Wellbeing, and Total Rewards.
In his role, Lawrence is motivated by the incredible privilege and opportunity to continue helping transform the lives of millions of vulnerable children, especially girls, in the places where Plan International works. He is excited to build on the foundations already established in P&C to develop a responsive, organisation-wide P&C community that enables the next phase of Plan International's journey as an organisation. Lawrence is honoured to serve in this role and recognises the enormous responsibility the work of P&C carries.
Lawrence's career spans the for-profit and the INGO sectors and includes successful stints in Standard Bank, World Vision International, and Concern Worldwide. A consummate Human Resources professional with strong experience in effectively managing regional and global functions, Lawrence has led specialised global functions such as Total Rewards, Employee Engagement, and Human Resources Information Systems, with operating experience in managing the general Human Resources function as well. He holds an Honours degree in Sociology from the University of Zimbabwe and a Master of Business Leadership degree from the University of South Africa.
Alison Currie, Executive Director Finance and IT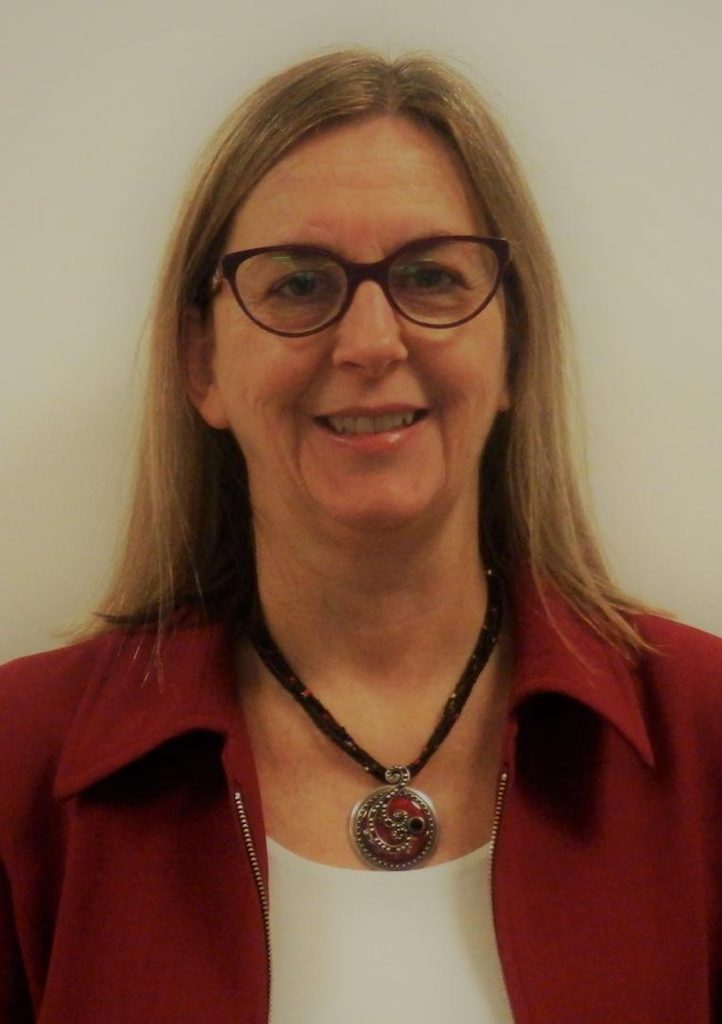 As Executive Director of Finance and IT, Alison is dedicated to building and maintaining the financial sustainability of Plan International in an increasingly challenging global environment.
Since joining the organisation in 2018, Alison has sought to evolve the way we think to be more strategic, critical and based on evidence and analytics.
Alison sees great opportunities for her department to grow and develop as it widens it's remit in several exciting new projects on enterprise resource planning and monitoring and evaluation. Both will streamline Plan International's systems and processes to ensure that our resources are allocated to the right place at the right time.
Before joining Plan International, Alison worked for the UK Department for International Trade as Director of Finance and Corporate Services. Prior to that she was Group Director of Finance and Estates at Newcastle College Group, and before that a Finance Director in the UK Foreign and Commonwealth Office.
Alison is a Chartered Management Accountant with an MBA and a postgraduate certificate in International Development Management.
Sagar Dave, Director Global Assurance
As Director of Global Assurance, Sagar leads Plan International's internal audit and counter-fraud services. Sagar's team provide independent and objective assurance to Plan's International Board and senior management that the key risks faced by the organisation are identified and appropriately managed.
Since joining in 2018, Sagar has looked to strengthen the Plan International's approach to assurance through the development and implementation of a holistic and integrated framework that brings together the different sources of assurance within the organisation.
Sagar is motivated to help Plan International further its mission to advance the rights children and girls by improving Global Assurance services to better support country offices and those who deliver positive impact to the lives of children and girls.
With nearly 30 years' experience in audit and assurance, Sagar has spent 25 of these in the charity sector with organisations that include the National Society for the Prevention of Cruelty to Children, the Wellcome Trust and OXFAM.
Maria Comerford, Director Governance and Executive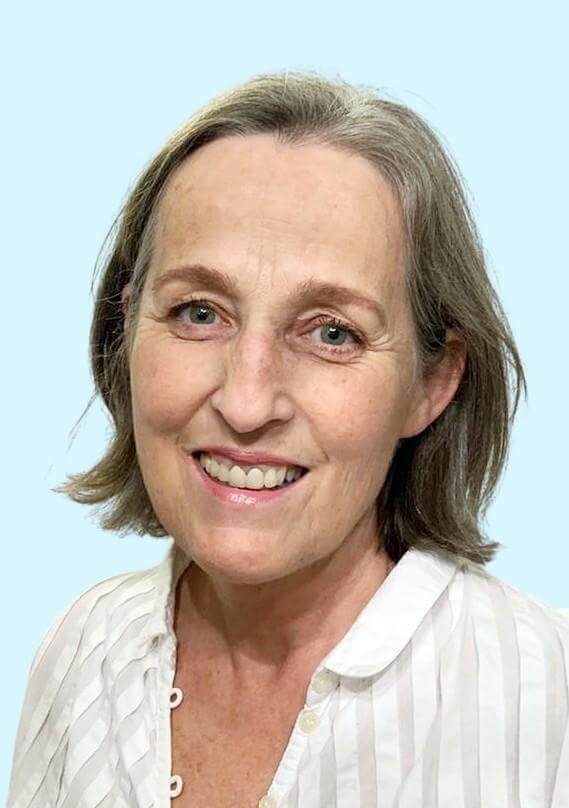 As Director Governance and Executive, Maria plays a leadership role in strengthening accountability and cohesion within our organisation as it seeks to deliver on its purpose to advance children's rights and equality for girls.
Maria leads 3 core teams that deliver risk management, governance, secretariat, executive and member support services to Plan International's global leaders by ensuring effective alignment of resources, systems and people to develop a client-oriented culture that works to support and enhance our collective ability to deliver impact.
Since joining Plan International 12 years ago, Maria has embedded enterprise-wide risk management across the organisation advancing an open and accountable culture. She has also helped strengthen global crisis management for Plan International and worked closely as a strategic adviser to the global leadership team across all business units and countries where we work.
Maria has over 20 years' experience in international development and the not-for-profit sector. Before this she worked in health and with women's civil society organisations and also ran a successful women's carpentry and furniture making business. Maria is strongly committed to values-based leadership and is excited to work for and be part of a feminist organisation.
Laila El Baradei, General Counsel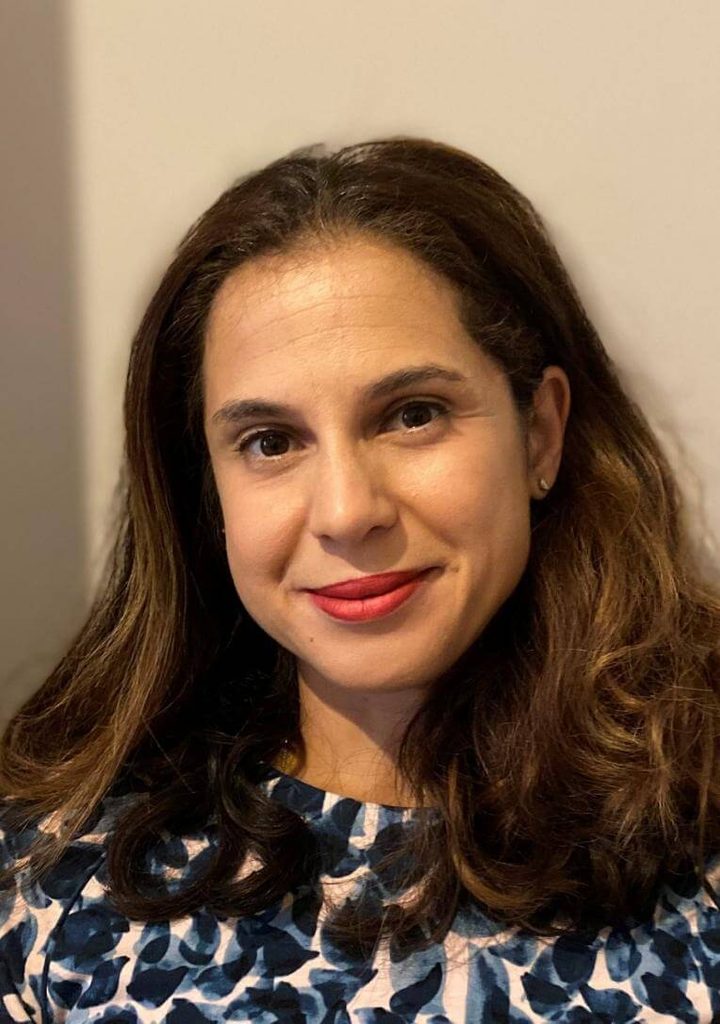 As General Counsel Laila is responsible for delivering an effective legal advisory service to Plan International and the effective management of legal risk and regulatory risk across its operations.
Laila joined Plan International in 2013 and continues to be inspired by the challenge of helping the organisation navigate the fast-changing legal landscape across its wide geographic footprint so it can deliver on its mission to advance children's rights and equality for girls.
Laila is a dual qualified lawyer (England & Wales and New York) with 7 years of private practice experience in the City of London and holds an LLM in International Law as well as a MSc. in Development Studies.
Carla Jones, Director of External Communications and Brand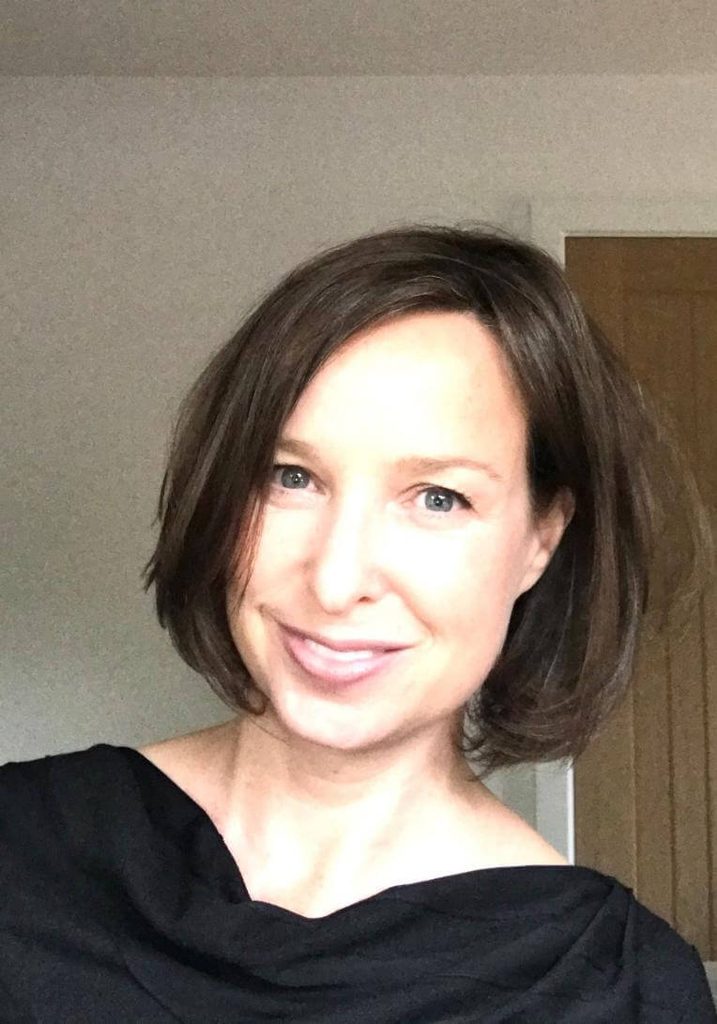 In her role as Head of External Communication/Brand, Carla drives coordination, collaboration and creativity across Plan International's programming, campaigning and influencing external communications activities. Her priority is to gain cut-through for our priority issues and foster increased support for the organisation by profiling our thinking and our impact. In doing so, Carla's focus is to help foster, find and create the most compelling, innovative or newsworthy content from anywhere in the organisation.
Carla is motivated by a basic belief that the world can be better for all. It's the young people we work with who inspire Carla daily – and keep her striving to raise the voices of these powerful change agents.
Carla's background is a blend of marketing, communications and fundraising roles across multinational corporates, advertising agencies and latterly a shift into the charity sector. The mixed background brings an agility and desire for action which inspires everyone she works with.