Fund feminist activists, open spaces to youth and let girls take the lead!
21 September 2023
This conversation between Plan's Anne-Sophie Lois and youth activist Thuba took place yesterday on Teams. Thuba attended many events at UNGA78 spoke at 'Youth and Adolescent Girls Driving the 2030 Agenda'. Her goal was to push for quality education – especially for youth in crises – and increased action on gender equality.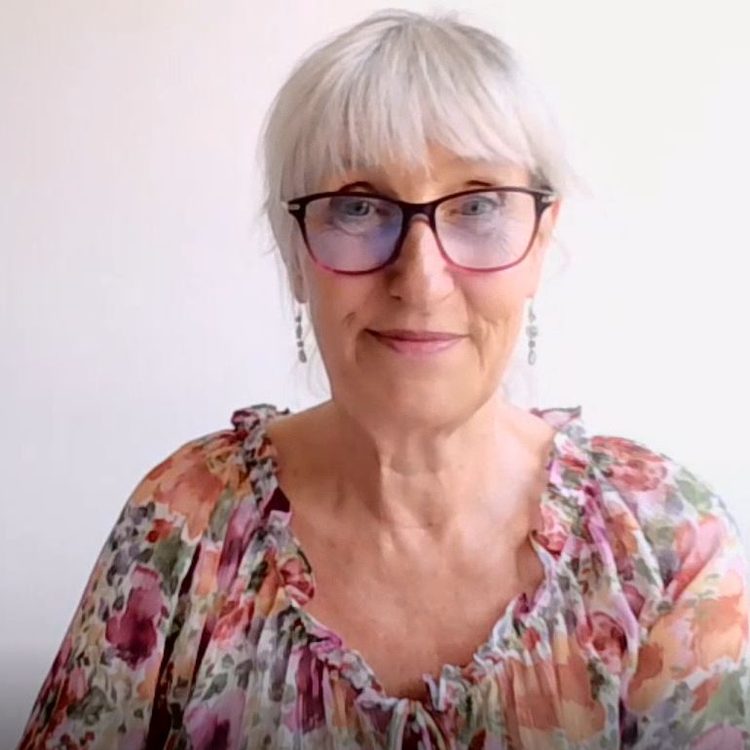 Hi Thuba, I'm Anne-Sophie Lois, I'm the senior United Nations representative for New York and Geneva at Plan International.
Hi Anne-Sophie. My name is Thuba.
I am a youth activist working with Plan's global panel for youth education and emergencies. I'm also part of the Youth Advisory Board and can offer different perspectives as an individual who comes from one of the countries where Plan operates.
What did you set out to achieve at UNGA?
Thuba:
At UNGA, we set out to raise awareness of SDG 4 (Quality Education).
What we know is that according to research, that without additional measures by 2030, there will be 300 million young people lacking the literacy and numeracy skills they need to have a successful future.
We wanted to raise the fact that so many of those, the majority, are young people caught up in crises, whether that be political, humanitarian, or climate disasters.
We wanted to raise the fact that if we are going to achieve the progress on access to education we need to specifically focus on providing funding and support for these young people, because across the world there are so many crises and emergencies and we need strengthen access to education in such contexts.
And did you think that the decision makers were listening to you?
Thuba:
I think so.
There were many of us on the global panel who had speaking engagements with decision-makers and I think that we really did a good job of raising this issue. It was interesting to note that many people and decision-makers themselves agreed that this was not being given enough focus and attention.
So, I think we did a good job of raising awareness and starting conversation on something that is important as this.
Did you feel that you had enough voice on this topic at the UN?
Thuba:
I think so.
We had a very niche and specific focus. Not many people who were advocating for education were advocating for education in the context of emergencies, but I think that in our networking, in our connection and the different open and closed events, we were able as a global panel to speak to the importance of focusing and honing in on supporting education in such contexts.
You talk about open and closed events. Can you tell me more about this?
Thuba:
In all transparency, I think that from the inception of our panel preparing to go to UNGA, we could tell that this space was very gatekept and that this is part of the UN system. Plan International did a very good job of trying to get us in as many spaces as possible, even in such circumstances of gatekeeping and very closed events that were going to be taking place.
I noticed the SDG action weekend was where all the young people were. That was full of all changemakers from different sectors, from civil society, and that was where we were able to really speak to and start up conversation on things that we regard as very important.
Towards Monday, the actual UNGA week, it was starting to become a little closed off.
A few of us in the global panel were able to attend events in this closed space at the United Nations. In the ones I attended, I realised that there were maybe one or two young people.
I do applaud organisers and conveners that the young people there were girls, which is a big step in the right direction. But I still think that we could do better in terms of inviting young people and having them have a seat at the table and not just there for decoration or tokenism.
Youth Advocate Thuba with @PlanUSA asks you to consider – – -> Who do YOU imagine as a changemaker? #UNGA78 pic.twitter.com/1eSCUIzwow

— Plan UN New York (@PlanNY_UN) September 18, 2023
What's your renewed hope for the 2030 SDG agenda?
Thuba:
Hearing decision makers and political leaders talk about the importance of not only providing young people a seat at the table but also providing funding and talking about potential mechanisms and structures through which we can provide flexible funding to young people and grassroots organizations led by girl and feminist groups is something that, if implemented, will help us really accelerate the progress that we are trying to make on the SDGs.
And what changes are now needed and who must we hold to account for those changes?
Thuba:
The UN system does not have many platforms and pathways in which young people can be actively involved, and when young people are actively involved, we are not given enough room to make decisions. It's not a participatory kind of platform. It's the United Nations leading and us following.
What is important right now as we look towards the Summit of the Future in 2024, is for the United Nations to rethink how we have young people participating in the structure and the organisation of events. For example, SDG action weekend was full of activists and change makers with no political leaders.
We need to find a way to incorporate political leaders and increase political will by having young activists in the same rooms as leaders.
And how will this help you to accelerate your activism and, you know, move to next steps?
Thuba:
I was very intentional about creating connections. Meaningful connections with people who I think are like minded and working towards the same things.
I think collective action will be able to help me and many other changemakers to propel the work that we are doing.