The SDGs are failing girls – it's time to act
15 September 2023
Clara, 23, is a Law graduate with a master's degree in Technology Law. She's a women's rights and education activist based in Beirut, and is part of Plan International's Global Youth Panel.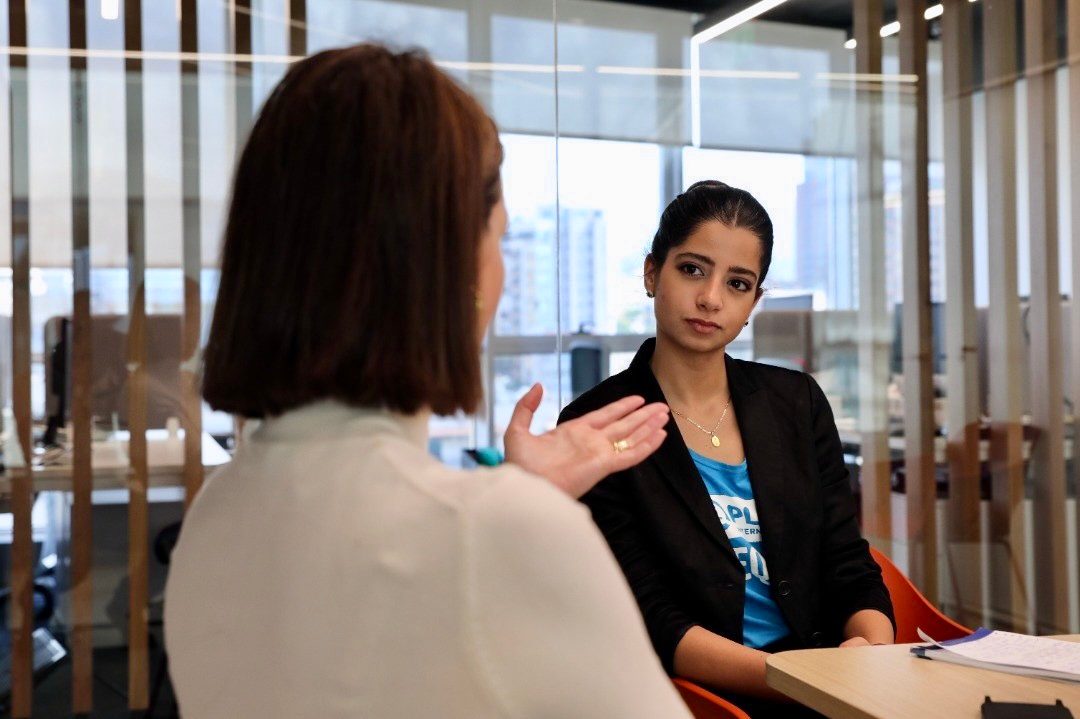 The Sustainable Development Goals (SDGs) were adopted and developed by countries to address pressing global challenges and promote sustainable development for the well-being of present and future generations.
However, the world is off track for achieving nearly all 17 SDGs including targets critical to advancing girls' and women's rights.
This lack of progress highlights the urgent need for collective action and greater commitment from governments, businesses, and individuals if we're to achieve the SDGs by 2030.
We're currently at the half-way point – and young people are demanding accelerated action on the goals – especially those relating to education, climate change, sexual and reproductive health and rights, and, crucially, gender equality, which feeds into so many other goals.
New analysis by Plan International has found incredibly limited improvement in the lives of girls and young women since 2015. Research carried out in 26 countries has found that:
They are poorer
There has been no discernible decline in violence against women and girls
Few countries have put adequate laws in place to protect women' and girls' rights
Bias against women is as entrenched as it was a decade ago
Insufficient data renders girls invisible
When analysing SDGs 4 (Quality Education) and 5 (Gender Equality), there is insufficient data available. These goals have not received enough attention on a global scale.
The lack of urgency towards SDG 5 highlights an unfortunate disregard for girls' and women's rights and gender equality in political agendas.
In the middle east and the MENA region, cultural norms and continuous political, economic crisis and conflicts pose significant challenges to achieving gender equality and quality education.
Women's political participation in Lebanon remains relatively low. Women are underrepresented in political decision-making processes and face challenges in accessing leadership positions. Furthermore, children and specifically young girls have been struggling to access quality education for the past four years.
This is why I am a women's rights and education activist. As part of the global youth panel for education in emergencies, I advocate for access to quality education and as part of the She Leads campaign I push for girl-led advocacy. Through the Equal Power Now campaign I encourage girls to take up leadership roles and emphasise the urgency of gender parity in influential positions.
When girls get equal, the world benefits
It is crucial to recognise the interrelatedness of the SDGs and understand how progress towards gender equality and education have been proven to accelerate progress on many other goals.
For example, when we invest in girls' secondary education, her lifetime earnings dramatically increase, national growth rates rise, child marriage rates decline and child and maternal mortality rates decrease.
Raising awareness, promoting gender-sensitive policies and engaging communities are key strategies to address these barriers – ones that feminist activists, when they have the opportunity, have been sharing for decades. It's time to listen to, and amplify these voices.
Every day, we witness the remarkable accomplishments of girls and young women across the globe. Our actions are driving transformation. By including us in endeavours to further progress for the planet, the world could achieve even greater results.
Youth are crucial agents of change
The SDG Framework should be accelerating progress. It is dedicated to involving youth and recognises our role as "crucial agents of change." It acknowledges that today's younger generation hold the key to achieving the SDGs.
However, this intention has not translated into meaningful engagement or adequate funding for adolescent girls and young women. We have the potential to serve as catalysts for significant advancements, yet our capabilities are so often unrecognised and underutilised.
The absence of youth representation at the official UNGA78 SDG Summit, is concerning. Why are these doors closed to youth, to girls and young women?
It is vital to include us – as if the SDGs continue to slow, it will ultimately affect us.
As Alina, 24, from Ireland says in the Goals off Target report:
The success of the 2030 agenda and its commitment to inclusivity means including girls and young women, who are so often marginalised and discriminated against.
It is crucial to invest more in our well-being and empower us with greater opportunities for participation. We must be actively involved at every stage of planning towards achieving the 2030 agenda.
As world leaders convene for UNGA78, we want to see:
Increased action and investment in gender equality to achieve the SDGs.
Data specific to age and gender to track SDG progress for girls and young women, with governments held to account for their promises
Girls included every step of the way to help deliver the promise of a better world
The SDG agenda is too important to fail.
We urgently need action and investment towards gender equality, education and the environment, and meaningful youth participation, if we are to achieve the SDGs.