Gender-based violence
Gender-based violence (GBV) is a violation of human rights. We're working to transform attitudes towards girls and women that perpetuate violence against them.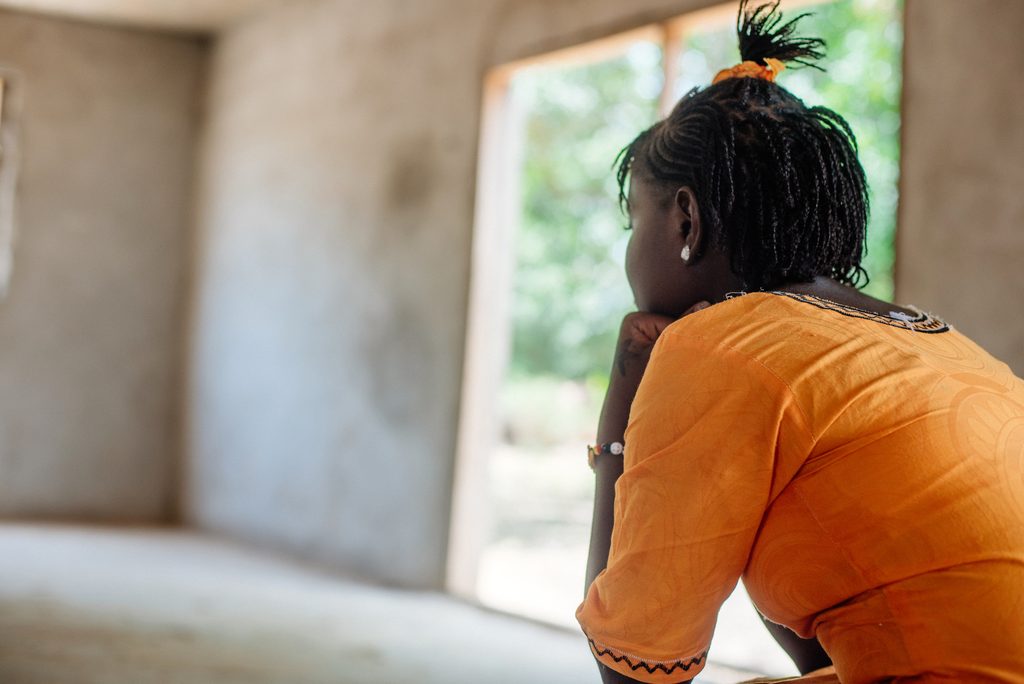 Gender-based violence can take the form of:
Child marriage
Female genital mutilation
Honour killings
Trafficking for sex or slavery
Intimate partner violence
Physical punishment
Sexual, emotional or psychological violence
What is gender-based violence?
Gender-based violence against children refers to the violence inflicted on a child due to stereotypes and roles attributed to or expected of them according to their sex or gender identity.
Children's vulnerabilities to violence stem from the fact that they depend on their parents or caregivers for their development, health and wellbeing. Sometimes children are viewed as the property of their parents or caregivers, rather than rights-holders, making them vulnerable to abuse, neglect, exploitation and violence. Gender dynamics add another layer of vulnerability.
Gender-based violence disproportionately affects girls and women, particularly through certain forms of violence such as child marriage, intimate partner violence, female genital mutilation, 'honour' killings or trafficking. For this reason, Plan International focuses on ending violence against girls and young women – to meet their increased needs and to advocate for their rights.
16 ways to end violence against girls
Young people from across the globe share the most effective ways to tackle the issue of violence against girls and women.
Where does gender-based violence happen?
Girls and young women often experience violence at home, from physical punishment to sexual, emotional or psychological violence. Acceptance of violence as a 'private affair' often prevents others from intervening and prohibits girls and young women from reporting.
School and the journey to it can also be a place where girls experience violence, from sexual harassment, bullying and intimidation. This violation of girls' rights, especially when committed by those in positions of care or authority, can impact on girls' ability to continue and complete their education.
In both cities and rural areas, violence against women and girls in public spaces and on public transport is sadly not uncommon. Fear and threats of violence and harassment limit girls' capacity to lead a free and full life.
During emergency situations, girls are also at heightened risk of violence, abuse, exploitation and abuse.
Gender-based violence is also a rising issue in online spaces, with girls and young women reporting harassment and abuse. For many girls, there is pressure to leave online platforms, or self-censor to avoid abuse. This puts the onus on girls to change their behaviour, rather than the perpetrators and must be challenged.
Aminata speaks out against gender-based violence
With fears that COVID-19 has led to a global increase in gender-based violence, youth activist Aminata joined a round table discussion on combating early marriage and child abuse on national television in Guinea.
Why does gender-based violence happen?
Gender-based violence occurs in all parts of the world, but the risk is higher where violence is normalised and where rigid concepts of gender exist.
In many cultures, violence towards girls and young women is accepted as a social norm. This must be challenged as a matter of urgency, and the blame, shame and stigma faced by victims must be eliminated.
Girls must never be held responsible for the violence that happens to them. Violence is the sole responsibility of the perpetrator, who must be held accountable according to national or international legislation. Fear or threat of violence must not restrict girls from living free and full lives, or from realising their full potential.
Certain groups are more vulnerable to violence, including girls and young women from poor, rural or indigenous communities, those who are or are perceived to be LGBTIQ+, those living with disabilities, and girls and women who speak out about political, social and cultural issues and gender inequality.
What is Plan International doing to end violence against women and girls?
Plan International opposes patriarchal systems that seek to control the lives and sexuality of girls and women, that give lower status to girls and women and are used to justify violence against them. We recognise that girls and women have the right to bodily autonomy and to control their own sexuality. To end gender-based violence, we believe that these prevailing systems of power must be challenged and changed.
Some of our most widespread programmes have ending violence against women and girls at their core, including Safer Cities for Girls, which empowers girls to speak up about the issues they face in urban areas and emboldens them to speak up for change. Champions of Change is our global youth engagement programme which encourages boys and young men to identify and challenge harmful, negative masculinities that perpetuate discrimination and violence, whilst empowering girls to defend their rights.
Half of all sexual assaults are committed against girls younger than 16 years of age.
There are an estimated 5,000 'honour' killings each year.
47% of female homicide victims are killed by family or intimate partners.