Meet the girls who are transforming the world!
From tackling taboos around periods to stopping child marriage, girl activists are changing their communities – and the world around them – for the better.
Find out how these girls from across the globe are speaking up, getting things done and transforming the world!
Empowering young women entrepreneurs
Soumaya is a champion for girls and women in Somaliland. At age 23, she has worked hard to build a safe space designed to promote girls and women and to empower them to succeed in the workplace.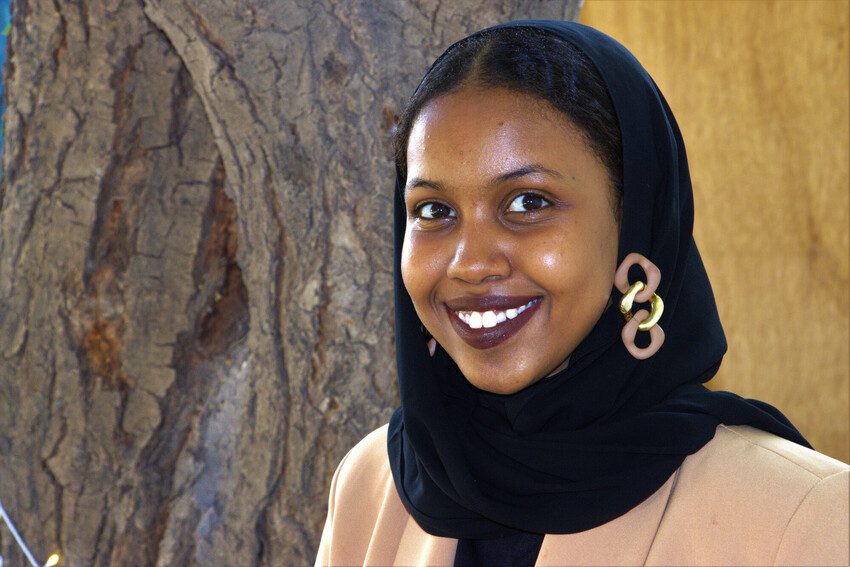 Not only has the space become a place for increasing career prospects, it's a place where new female businesses are created and has grown into place women can come together and talk about the issues affecting them, learn and support each other.
Before Soumaya empowered other women she recognised she had to learn to be her own champion. "It started within because I wasn't confident enough to advocate or become a voice for myself.
"Later on, I noticed how we as girls in Somaliland are discriminated against when it comes to education, when it comes to the workplace, and we are the minority. I started volunteering for a coworking space, I became a community manager and then after maybe four months I decided to turn the coworking space to a community hub, to build a safe place to work, come together. A place that people could just share their thoughts, share their creativity."
Slowly seeing the positive results of all her hard work, Soumaya was pleasantly surprised when the hub became more than just a workspace.
"I was seeing how girls within our community hub were developing more and more, some of them launched whole businesses, some learned coding – it was really new. We were not into technology before and thanks to the hub we saw how ladies were good at navigating technology and using social media. They started digital marketing and programming and they even started developing products and selling them online. Those are the proud moments for me."
Getting gender equality laws passed
Tackling climate change at community-level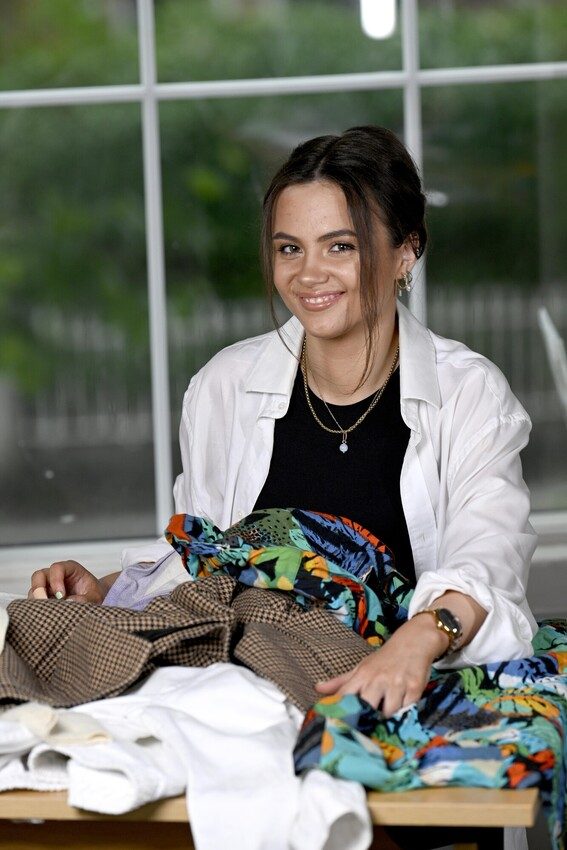 The climate crisis is an issue that Oilean feels strongly about. She has turned her frustration into action and makes a tangible impact in a fun way that includes her local community.
That was the motivation for the start of Change Clothes Crumlin (CCC), the community-based clothing reuse hub Oilean helps run.
"Myself and Mary, who run CCC together, both have a background in climate and climate activism and the circular economy.
"The idea is to have a bit of fun, so what we do is we try to tackle textile waste at all stages of its life cycles. So, with new stuff, we run one for one swap shops where new stuff can be redistributed. Items that need a bit of mending we try to fill generational gaps by teaching sewing workshops."
Locals can go and swap their clothes with other people, saving money themselves and reducing their carbon footprint, providing a cost-effective alternative to unsustainable fashion. So far, they have saved over 6,000 pieces of clothing from landfill in under a year and provided a space for the Crumlin community to come together and contribute to climate action in an enjoyable way.
On top of helping to run Change Clothes Crumlin, Oilean is the first Irish Climate Youth Delegate and attended COP 26 and COP 27.
She cites her experiences at COP as a pivotal moment that brought home the reality people around the world are facing as a result of climate change.
"Their land is underwater, or their homes had been directly affected or they've had a family member who's died from a natural disaster.
"Being involved in both grassroots activism and high-level discussions is a privilege. I do think that individual actions are really important, but systemic change needs to occur because people are happy to do it, but they don't always have the access or the resources to do it."
Campaigning for digital literacy
Collective action against gender-based violence
Heydi, Lesly, Yoselin and Vidalía met through the girls' movement, a Plan International collective of adolescent girls and young women from rural communities in Guatemala.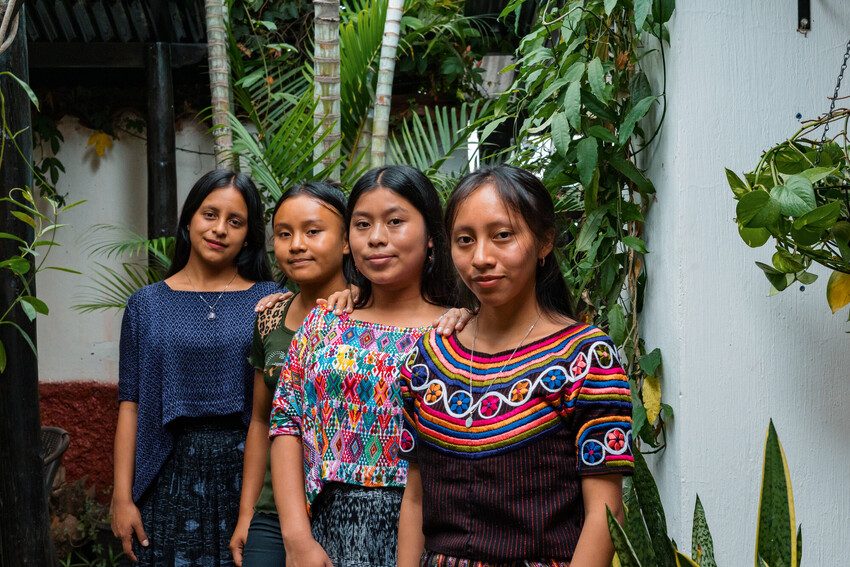 The girls credit the movement with providing them with a safe space where they can come together and discuss the issues that girls in Guatemala face, and to find solutions. They even had the opportunity to present their thoughts to Congress of the Republic of Guatemala, speaking directly to the country's leaders.
The group reference the term 'machismo,' the idea in their culture that men and boys must be respected. Vidalía believes this concept sets an unsafe precedent for girls and creates dependency on men, diminishing girls' role who grow up on an unequal footing, with less confidence or self-worth.
18-year-old Heydi agrees that 'machismo' can be limiting for girls and women and reinforces traditional stereotypes, that women should not study but instead be designated roles in the house. She has been attending Plan International's leadership school, a safe community space where adolescent girls and young women meet to talk about the issues affecting them. It is designed to encourage girls to fight against gender discrimination and equips them with the skills they need to be part of the girls' movement.
"I used to feel inferior but the leadership school helped me work on my self-esteem which I believe made a real change in my life. I am looking at the results of how women can be heard," she explains.
Lesly shares that she been learning about gender equality since she was 12 years old:
Yoselin, the youngest member of the group, is only 14-years-old and says that in her community she has witnessed violence against women and girls and there is also a problem with teenage pregnancy. She wants to use her activism to help other girls to find their voices and have the confidence to share their opinions.
"I want to equip them with the skills to advocate for, and defend themselves, especially if they are at risk."
Fighting for sexual and reproductive health and rights