Violence on the way to work a reality for many young women
21 June 2023
Commuting can be a struggle for everyone – but can be particularly difficult for girls and young women who may face daily sexual harassment or violence in public spaces and on public transport.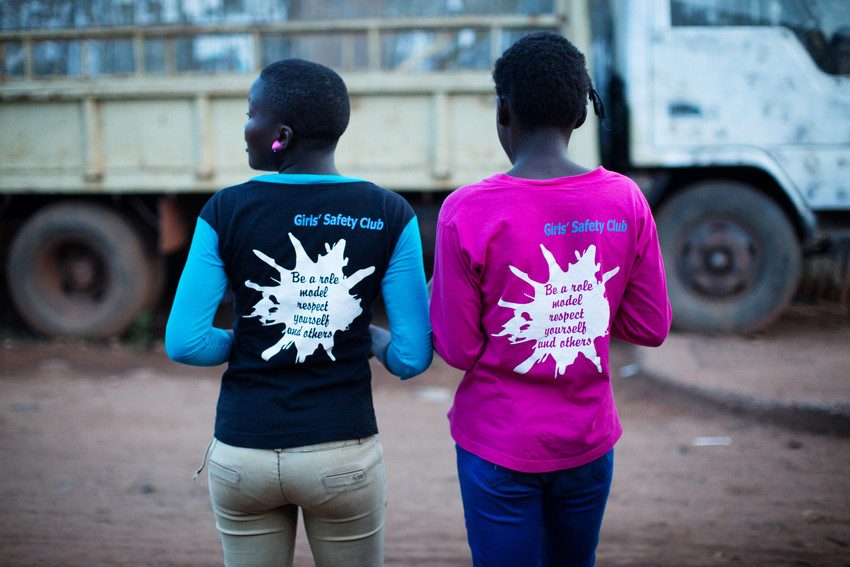 Plan International has been working to address violence and harassment in public spaces and on public transport for many years, supporting girls and young women to identify challenges and fight for a safer experience as they navigate their way across cities. 
We know that young women and girls experience public spaces in their cities differently from their male peers. Research by Plan International found that 80% of public space in cities is used by men, and girls felt 10 times less safe in these public spaces compared to boys.
Sexual harassment, whether verbal or physical, was one of the main issues affecting feelings of safety among girls and young women and they felt far less likely to be taken seriously when trying to report or act on the violence they experience.
City safety is a global issue for girls
Girls feel unsafe in public spaces irrespective of their geographies, cities or cultures, and the experiences of girls and young women were remarkably similar across very different contexts. 
Evidence collected in 2022 from 15,000 young people in six cities in Ethiopia, Zimbabwe, Kenya and  Uganda  revealed some shocking findings:   
9 out of every 10 young people had but witnessed violence or harassment but only 3 out of 10 were willing to discuss what happened. Girls and women don't want to talk about violence and harassment, and younger girls were the most reluctant to talk about it.
And when they do talk – or report an incident – they are not taken seriously. Young women around the world report similar experiences:
How to help young women become safer on their way to work
Plan International's Safer Cities for Girls helps to address the challenges of safe travel around the city for girls and young women including at transport hubs and on public transport, calling for all girls and young women to have independent and unrestricted use of public transport.
Transport stakeholders (owners, drivers, conductors) are seen as part of the solution – they need to be aware of harmful gender norms, and how these may influence exposure to violence, and what to do if they witness violence. Bystanders and fellow passengers may also make a difference – they can prevent or deter gender-based street harassment if they make a timely intervention, particularly on public transport. It is important to create a network of positive change agents who can thwart the toxic gender norms prevalent in societies and create a positive ecosystem for everyone – including girls and young women. 
Plan International is one of several organisations that specifically work to challenge underlying norms and the everyday sexism that leads to the high levels of gender-based street harassment experienced in every city's public spaces.
Plan International supports the ILO's Convention 190 that targets harassment and violence in the world of work, including during commuting. For example, our public education efforts address the root causes of gender-based street harassment, call out toxic masculinity and aim to tackle entrenched behaviours to disrupt the normalisation of sexual harassment – and to recognise it as a form of violence.