Violence against young women keeps them out of politics: it's time for change!
25 November 2022
A blog by Keiver from Colombia, member of the Global Youth Influencing Group and co-creator of the Girls Get Equal Power Now Manifesto.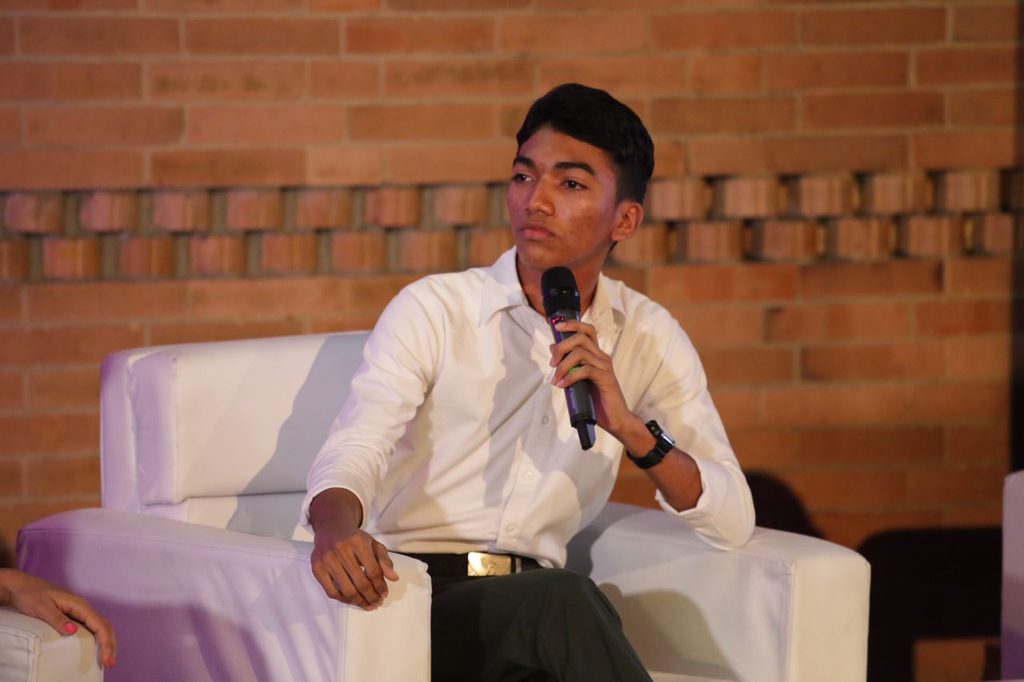 When I was invited to be part of an international feminist campaign, I really couldn't believe it. My surprise was not linked to the importance of advocacy at a global level, but the personal commitment I have to working and advocating for women and girls.
I want to show that there are men who are interested in transforming society so women can have the same possibilities as men do. I am not only talking about ending sexual abuse, but also ending the barriers to girls' and young women's dignity, freedom, participation and rights. The upholding of girls' and women's rights should transcend religious barriers, ideological limitations, antiquated stereotypes, and geographical borders.
Violence is a reality for many women and girls
According to the UN, 1 in 3 women in the world has suffered physical or sexual violence. Seventy-one per cent of survivors of trafficking are women and girls, and at least 200 million women and girls alive today have been subjected to female genital mutilation. This threat of violence is the reality for many women and girls today.
Women and girls are also affected by social conflicts in their countries. Just take a look at the young women of Iran, or the Afghan women who are subjected to restrictions – even their freedom to study, dress as they want, go to the park or travel without having a chaperone. If they do not comply, they may be punished or even killed, as in the case of Mahsa Amini, the 22-year-old Iranian woman arrested for not wearing a hijab correctly, who died in custody. Being a woman can come at great risk today – especially if you raise your voice and don't accept the status quo. 
We are living in a period in which another important discussion around gender equality has opened up: women's participation in politics. Research conducted by Plan International shows that while 9 out of 10 girls are interested in participating in politics, they face obstacles when trying to do so. And fears of violence, harassment and abuse play a major role in deterring young women from entering the political sphere.
When politics is unsafe, it impedes girls' ambitions
When girls think that politics is an unsafe space for women it impedes their hopes and ambitions. This 16 Days of Activism against Gender-Based Violence we are drawing attention to the risks and challenges faced by girls, adolescents and women around the world who want to participate in politics, staking once again our conviction that girls, adolescents or young women – are capable of transforming the world we live in and must be present in decision-making spaces.
As Aya Chebbi said in the 2022 Equal Power Now Report:
"Young women should not only have a seat at the table when policy is formed but must occupy the decision-making positions we deserve: speaking truth to power and making it count."
Women are better represented in decisions when women who represent their interests, who understand their struggles and work for their needs, are in power. In 2022, the first Afro-Colombian vice president was elected in Colombia – Francia Márquez. She not only represents women but also the Black population. She doesn't come from a privileged family, and has spent much of her life as a feminist activist. She even supported the Girls Get Equal campaign in October by announcing a young girl named Ayelen as vice president for the day as part of one of Plan International's Girls' Takeovers on International Day of the Girl!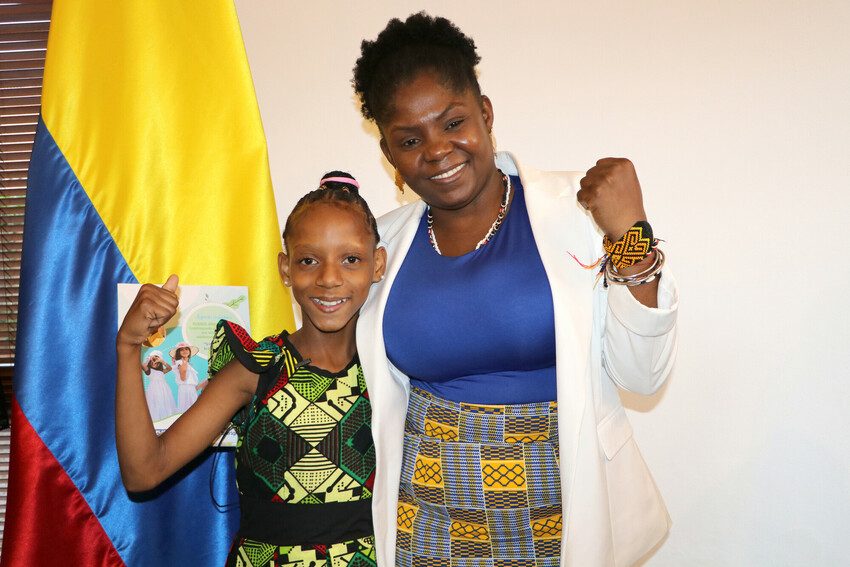 Political decisions – from the right to decide to freedom of expression have been swayed by gender injustice, outdated stereotypes and machismo for generations. Therefore, it is necessary to raise girls and young women up, hear their voices, and amplify the fundamental role they have in generating positive changes for the development of society.
The Girls Get Equal Power Now campaign created by our Global Young Influencers group is a contribution to this work. It emphasises that we must consider young people, especially girls and young women, as important contributors, and decision-makers in our societies. We are the generation that can make a difference for the future of our countries, and of our earth. We can grow up with a different mindset, a mindset of change and inclusivity, free of stereotypes or silly prejudices. Our dream is to make society safe for women and girls who want to participate in politics!
Girls Get Equal Power Now Manifesto
Our campaign calls on governments and social media companies to address the abuse experienced by girl activists and leaders by adopting a zero-tolerance approach to violence. We ask the media to support us by promoting positive images and calling attention to the violence experienced by women and girls in both online and offline spaces. And we invite all people, especially young people, to read and share the Girls Get Equal Youth Manifesto we have created which shows the world we want to live in.
Together we can make girls and women more visible and contribute not as grains of sand, but as foundational rocks behind every campaign, every project, every initiative, every speech, and every manifesto. We only need to look back a little to the past to realise the revolutionary power of women and girls, to whom we owe today our full enjoyment of democracy and freedom.
I hope that this article reaches many young people. It is written by a man who believes in the potential of girls, women and young people, in all their diversity, and in the need to turn the world into a place where being a woman means a life of freedom, peace and dignity.
Plan International is not responsible for the content of other sites.