Equal Power Now: Girls, Young Women and Political Participation
The State of the World's Girls 2022
Hear from 29,000 girls and young women aged 15 – 24 from 29 countries as they navigate the political landscape.
This year's State of the World's Girls report is focused on girls' and young women's political participation.
It explores their attitudes towards, and experiences of, political and civic participation and institutions, across many different backgrounds.
The report is based on a large-scale survey of almost 29,000 girls and young women aged 15-24 from 29 countries spanning all regions, income levels and civic contexts. Additionally, researchers conducted in-depth interviews with 94 girls and young women across 18 countries.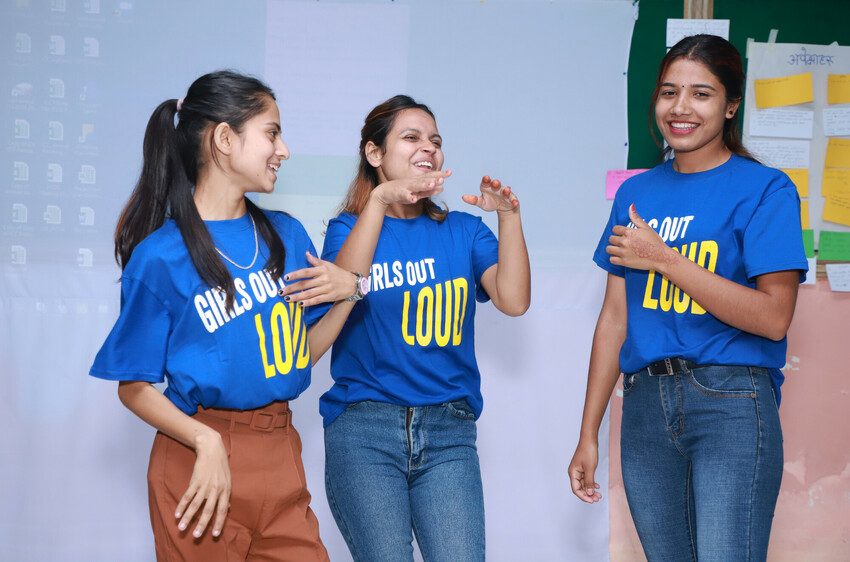 What we wanted to know
How do girls and young women conceptualise politics, and which political issues do they prioritise?
How do they view their political leaders, and do they feel properly represented?
What influences their decision to participate in politics? What puts them off and what inspires them?
What strategies and support need to be in place to enable them to become more actively engaged in the issues and campaigns they feel are important?
Barriers to equal power
Click to expand the graphics and learn more about the barriers preventing equal power for girls.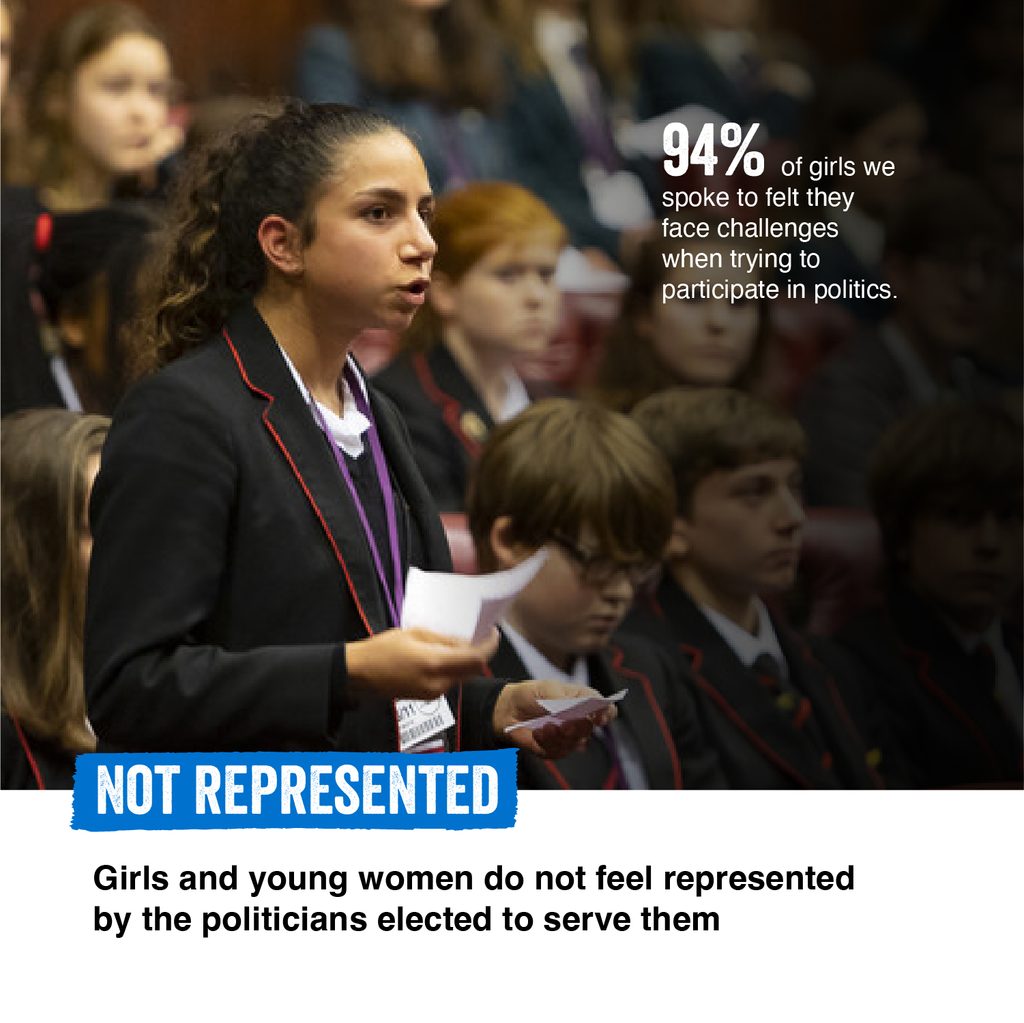 What girls are saying
Girls and young women defined politics as the more formal affairs of state but their own political involvement was wide-ranging, mostly at the local level.
They were concerned about the environment, poverty, hunger, conflict and education and political decisions which affected their communities and everyday lives.
As they get older, adolescent girls and young women are starting to become more politically conscious, interested in social issues, aware of how decisions are made and how they influence their lives.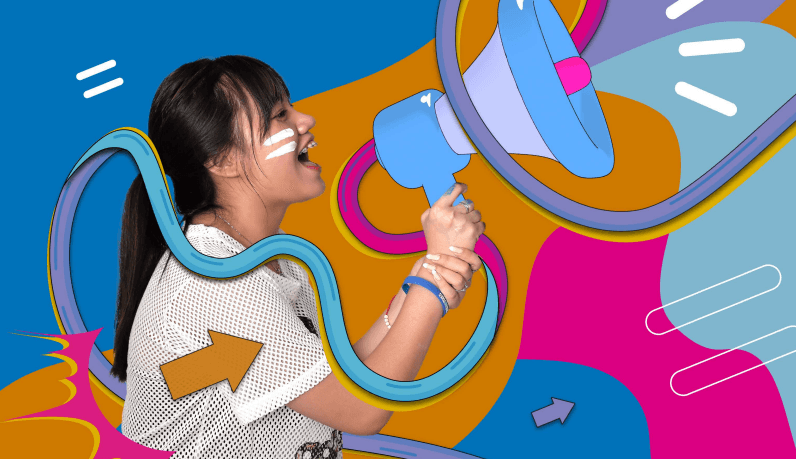 Equal power now youth manifesto
What will you do to ensure that Girls Get Equal Power Now?
Stand with girls changing the face of politics. Watch and share their youth manifesto.
Key findings
97% of survey respondents thought participating in politics was important.
83% had some experience of participating in or engaging with politics.
Fewer than 1 in 3 agreed that politicians and political leaders understand the views of girls and young women.
1 in 5 have personally been discouraged from engaging with or participating in politics.
About 50% believed that, in their communities' view, it was acceptable for girls and young women to engage in political activities.
How to achieve equal power
Girls and young women, in all their diversity, have the right, at local, national, and international levels, to take part in the decisions that affect their lives.
In our campaign Equal Power Now, we're standing with girls calling on leaders and powerholders to uphold their fundamental rights to participate:
Decision makers at all levels must institutionalise the meaningful and safe participation of girls and their groups.
National and local governments must ensure access to diverse and inclusive pathways toward political participation.
Governments and social media companies must adopt a zero-tolerance approach to violence towards the political participation of girl activists.
UN, governments and civil society should recognise and support girls' vital and distinct role in civil society.
Download the report