Champions of Change
The Champions of Change for Gender Equality and Girls' Rights programme, active in 41 countries, aims to advance gender equality through youth engagement. The programme aims to empower girls and engage boys to identify and challenge harmful, negative masculinities that perpetuate discrimination and inequality.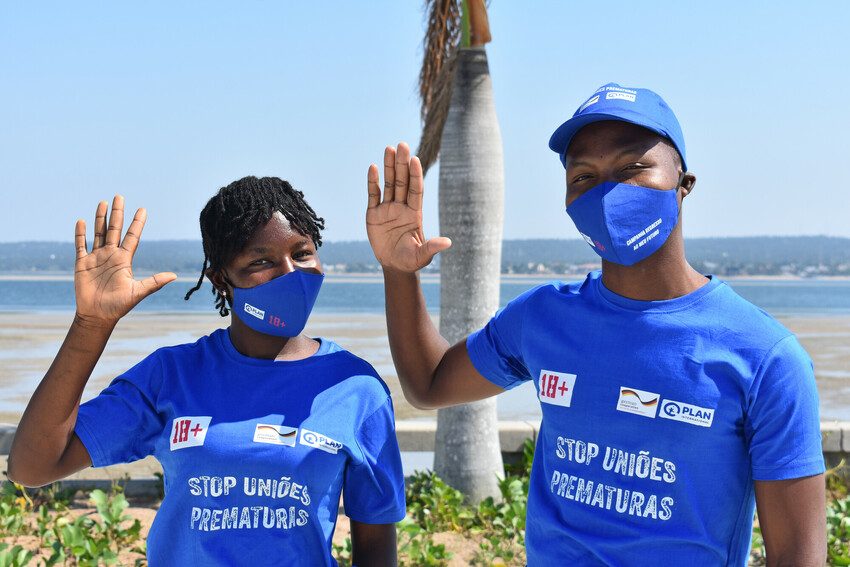 Girls and boys as changemakers
We work with children, youth, and communities to shift the agenda towards gender equality. The programme has developed separate but interrelated journeys of change for both boys and girls. The journey for girls focuses on self-esteem, rights awareness, collective power and economic empowerment.
The journey for boys includes learning how to avoid contributing to inequality and transform discriminatory attitudes and behaviours that perpetuate imbalances of power. They have the opportunity to learn how unfair expectations and negative masculinities also affect them, and learn how they can support girls' rights and gender equality.
As part of the Champions of Change programme, girls and boys come together to discuss their changing views on gender and social transformation and work together to find solutions for their communities.
Boys are becoming gender equality allies
Boys across Latin America are embarking on a process of self-discovery. They're learning to identify their privileges and understand the part they can play in helping achieve gender equality.
Societal pressure shapes behaviour
Plan International conducted a multi-country survey across Latin America to identify the attitudes of boys towards gender issues in Honduras, El Salvador, Guatemala, and the Dominican Republic. The survey showed that social pressure plays a decisive role in shaping their attitudes and behaviours.
For instance, 44% of participants in El Salvador agreed that being violent is part of a man's nature. In Guatemala, 44% believed that taking care of children and household chores are the responsibility of women.
However considerable research has shown that when a society treats women and girls as equals, it has greater stability and prosperity. Gender equality can only be achieved when girls, boys, women and men work together towards a shared long-term goal.
A sustainable social movement
Champions of Change is building a long-term, sustainable social movement by actively involving young men in the gender equality conversation.
Engaging boys and young men in reframing healthy definitions of masculinity is critical to tackling homophobia and transphobia and achieving gender equality. Champions of Change helps equip young people with the knowledge and the skills to stand up for their LGBITQ+ peers and help build communities free from stigma, exclusion and violence.
The programme also supports increased intergenerational dialogue by engaging parents, caregivers and other influential community members to support adolescents in their journey of change by discussing issues such as gender equality, sexual and reproductive health and rights and gender-based violence.
44% of boys in El Salvador agree that being violent is in men's nature.
In Guatemala, 44% of boys believe taking care of children and household chores are the responsibility of women.