Female Genital Mutilation (FGM)
At least 200 million girls and women alive today have undergone a form of female genital mutilation (FGM). An additional 2 million girls could undergo FGM by 2030 as a result of COVID-19, on top of the 68 million cases which had previously been anticipated.*
We must work together to end FGM.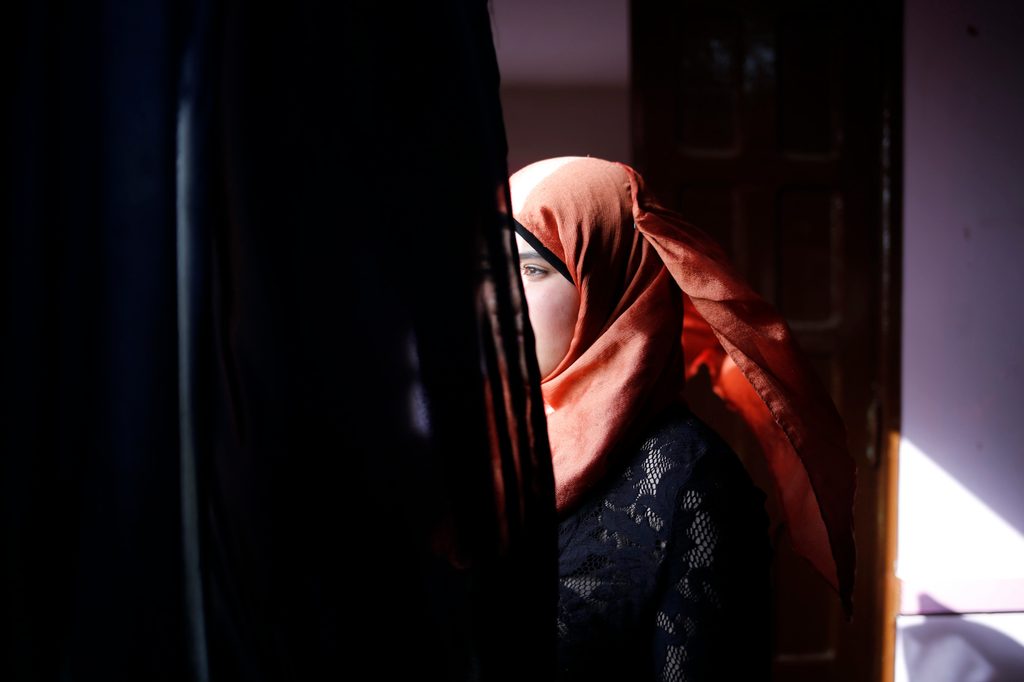 Why does FGM happen?
To 'save' a girl for marriage
To control female sexuality
Reasons of family honour / social expectation
As a coming-of-age ritual
Higher dowries for girls and women seen as more 'chaste'
Laws protecting girls from FGM aren't enforced
All causes are rooted in gender inequality
What is female genital mutilation?
Female genital mutilation, also known as female circumcision, excision or genital cutting, comprises all procedures that involve partial or total removal of the external female genitalia, or other injuries to the genital organs for non-medical reasons, mostly carried out between infancy and age 15.
The procedure has no health benefits for girls and women. Because it is usually performed without permission and often against will, it violates girls' right to make important decisions about their sexual and reproductive health.
How is Plan International working to end FGM?
Gender inequality and discriminatory social, cultural and religious norms are factors in why this harmful practice takes place.
This issue requires sensitive handling if we are to persuade families, communities and religious leaders that FGM is not a necessary part of a girl's coming of age ritual and, ultimately, that it will no longer be accepted or tolerated.
Plan International works with parents, community leaders, government authorities and children and young people to raise awareness, transform behaviour and put an end to harmful traditional practices. We are striving to end excision so girls can make decisions about their own sexual and reproductive health and well-being.
A key element to our approach is to give young people a voice in this process, to involve them – particularly girls – and to empower them to claim their rights to a safer, more fulfilling life.
"FGM is a bad memory that doesn't fade away."
Barwaaqe, 19 is an FGM survivors. She was left traumatised by her experience.
Read about why she will never force her children, if she has them, to undergo FGM/C.
Where does FGM happen?
Although primarily concentrated in 30 countries in Africa and the Middle East, female genital cutting is a universal problem and is also practised in some countries in Asia and Latin America. The practice continues to persist amongst immigrant populations living in Western Europe, North America, Australia and New Zealand.
It takes a village: ending FGM by creating new rituals
Rural communities in Guinea are creating new rituals that bring together the whole community with the aim of abolishing female genital mutilation (FGM), for good.
What are the consequences of female genital mutilation?
Procedures can cause severe bleeding and problems urinating, and later cysts, infections, infertility as well as complications in childbirth and increased risk of newborn and maternal deaths.
The lasting psychological effects on victims can be traumatic, often leading to long-term mental health issues and sexual dysfunction.
Over 200 million girls and women alive today have undergone FGM.
3 million girls and women are at risk of FGM each year.
FGM in mostly carried out by young girls in between infancy and age 15.
FGM is a violation of the human rights of girls and women.
* Plan International is not responsible for the content of external sites.