Young People and Green Skills
Preparing for a sustainable future
Climate change and environmental degradation are gender, intergenerational, social and economic justice issues. Today's young people will have to live with the increasingly severe impacts of the climate crisis for the longest time and are increasingly concerned about the impacts on their lives and futures.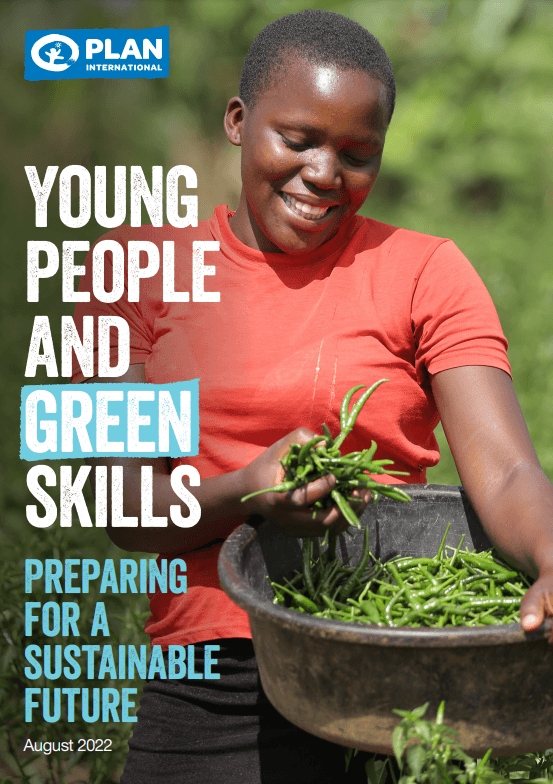 The imperative for all countries to transition from a fossil-fuel-dominated economy to a green economy is clear and urgent. Young people are on the cusp of entering the labour market as this transition gets underway. This is therefore an important time to understand their perspectives on the emerging green economy.
With this in mind, Plan International conducted an online survey to better understand whether young people feel prepared to participate in emerging and changing sectors and their perspectives on the opportunities for and barriers to their participation. It also explored whether young people feel equipped to drive the transformational changes required in economies and societies to tackle the climate crisis. Recognising the opportunity provided by the 'just transition' to advance gender equality, the study has a particular focus on how perceptions and experiences differ by gender.
Download the report
Young People and Green Skills (English)
Executive Summary (English)