Safe Schools Global Programme
One of the most significant consequences of both natural and human-induced disasters is the impact they have on children's education as it is often one of the first activities abandoned when disasters occur.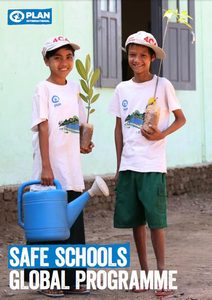 Worldwide, 875 million school children live in high seismic risk zones and hundreds of millions more face regular floods, landslides, extreme winds and fire hazards. Children spend up to 50% of their waking hours in school facilities, yet all too often schools are not constructed or maintained to be disaster resilient meaning children can't access a safe education.
This report shows how Plan International's Safe Schools Global Programme engages education sector partners – in development and humanitarian contexts alike – to promote schools as a platform for children and youth to grow up safely in resilient communities with their rights respected.
safe-schools-global-programme-2016
Emergencies, Education in emergencies