Overview: Sexual and Reproductive Health and Rights
1 May 2020
Our Area of Global Distinctiveness (AoGD) overview describes the results that we want to achieve for children and particularly for girls, the most important strategies we want to focus on as an organisation and the most important areas of work where we want to invest to build coherent, gender-transformative programming.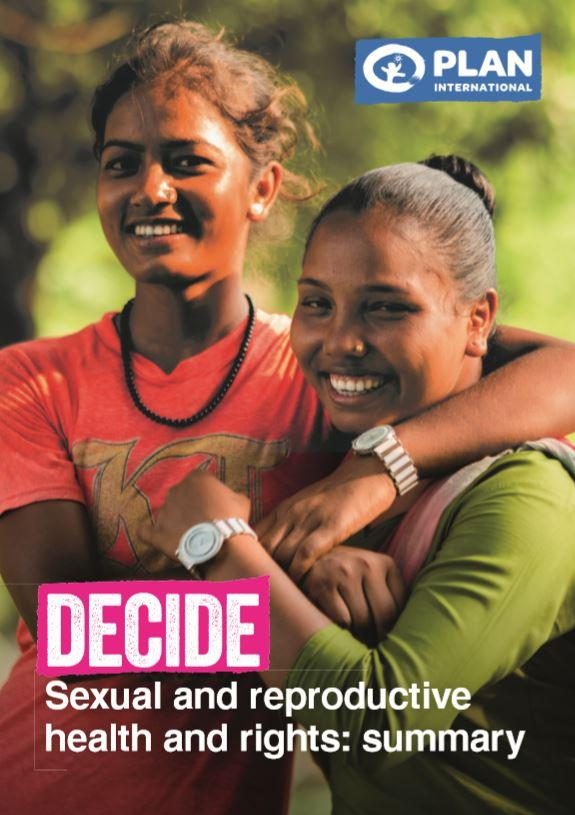 Around the world many children, adolescents and young people1 grow up and become sexually active without access to quality, gender responsive information, education and services regarding their sexual and reproductive health and rights (SRHR). Girls and young women are disproportionately affected by and vulnerable to SRHR violations – particularly during adolescence. Each year, millions are forced into early marriage or unions, bearing children too young, and being subjected to sexual violence. A chronic failure to treat adolescents as a unique group with specifi c needs is compounding this vulnerability – as the statistics confirm.
Approximately 16 million adolescent girls aged 15 to 19 and 2.5 million girls aged 12 to 15 give birth each year – nine in ten births by adolescents occur within marriage or a union.
Every day, an average of 33,000 girls are forced into child marriage.
Complications during pregnancy and childbirth are the leading cause of death for 15- to 19-year-old girls globally, and three in five of all maternal deaths take place in humanitarian and fragile contexts.
3.2 million adolescent girls aged 15 to 19 in low income countries undergo unsafe abortions each year.
Our goal is for children, adolescents and young people in all their diversity to have control of their lives and bodies, and make decisions about their sexuality, free from discrimination, coercion or violence. This includes whether, when and with whom to have sex, marry and have a child.
Sexual and reproductive health and rights, child marriage, Child protection in emergencies, Female genital mutilation, Maternal health, Teenage pregnancy