Urgent call for G20 leaders to champion adolescent girls' rights
5 September 2023
Ahead of the G20 summit, Plan International has produced an open letter calling on world leaders to channel their collective power towards safeguarding the rights of adolescent girls, in all their diversity and advancing the Sustainable Development Goals.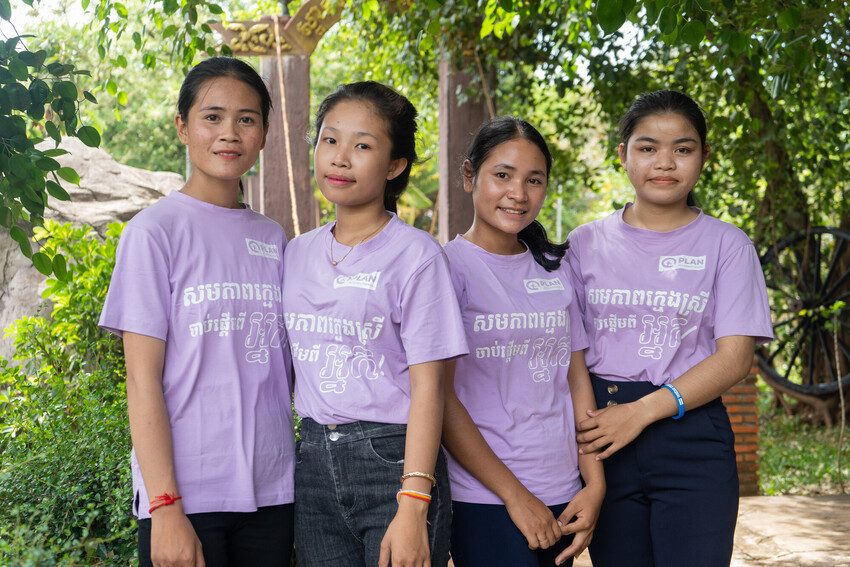 G20 states must channel their collective power towards safeguarding the rights of adolescent girls.
The impending G20 Summit, set to commence on 9 to 10 September 2023, provides a strategic juncture for global leaders to steer the course towards a more inclusive and equitable world especially for adolescent girls who are at a crossroads where age and gender intertwine to create unique challenges.
Discrimination and inequality, exacerbated by shrinking civic space and roll back on rights, necessitate a forceful response from the G20.
While applauding the commitments made in the 2023 Action Plan on the 2030 Agenda, we stress the need for more ambitious goals and investments.
These must specifically target the well-being of adolescent girls, reflecting a commitment to the fulfilment of their rights to protection, sexual and reproductive health, education, and participation.
Call to action for global leaders
We call on G20 leaders to focus on 4 key areas:
Institutionalise adolescent girls' and youth participation: Prioritise youth recommendations from consultations on sustainability and future of work and institutionalise and support adolescent girls' meaningful participation in various governance spaces.
Address the gendered impacts of climate change: Implement gender transformative education that advances climate justice and include girls and young women in climate action recognising their experiences, expertise, and leadership.
Invest in gender transformative education: Enhance education accessibility, particularly for adolescent girls, and stress the importance of prioritising and increasing education financing.
End the global hunger crisis: Address the needs of girls and young women in hunger crisis responses, and prioritise programmes on child protection, gender-based violence, humanitarian access, and community resilience.
As partners, adolescent girls play an essential role in sustainable development. As the G20 Summit approaches, Plan International eagerly anticipates the G20 leaders' response, hopeful that this call for action will lead to transformative change.
Read the full open letter
Open letter to G20 leaders
Education, Emergencies, Youth empowerment, Civic engagement, Climate change, Food crisis