22 JUNE 2015
Accenture and Plan International have been working in partnership since 2010 and our rich history of collaboration, both at a global and local level, is evident through the wide reaching portfolio of projects we support.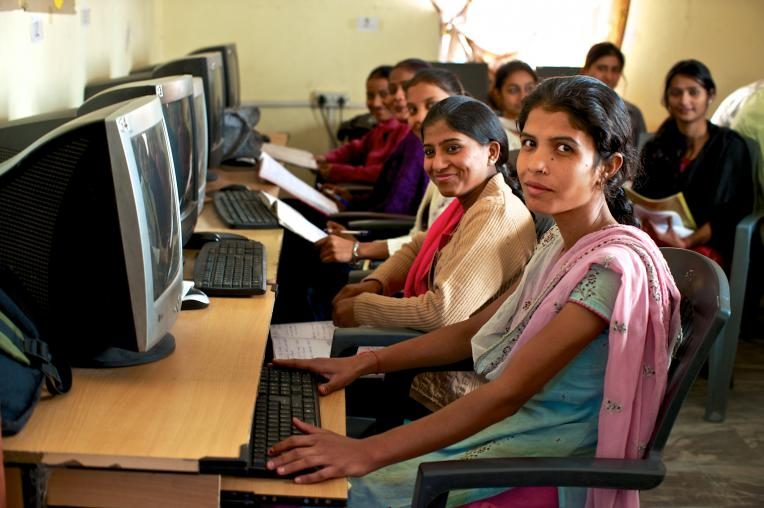 By combining Accenture's experience and resources as a leading global professional services company, with Plan International's grassroots presence and knowledge on youth employment programming, our strategic partnership is working to implement sustainable and scalable solutions to address youth unemployment worldwide.
Accenture supports Plan's Youth Economic Empowerment programmes across Asia, Latin America and East Africa to equip youth with the skills and training to create a better future for themselves and their families. This work is a part of Accenture's corporate citizenship initiative, Skills to Succeed, which is equipping more than 3 million people around the world with the skills to get a job or build a business. 
Over the past five years, our partnership has provided 7,980 youth in Asia with access to skills training. More than 5,860 of these young people have gone on to secure a sustainable livelihood for themselves by securing a job or by establishing a business of their own. Another 11,800 will be trained by 2018.
Our partnership draws on Accenture's core strengths, utilizing their skills, technical and research expertise and global networks to further support this work. Together, we're innovating to build a solid evidence base around the issues of youth employment.
One example of this is Solutions for Youth Employment (S4YE), a global coalition formed by Plan International and Accenture, together with the World Bank and other NGO partners who are working collectively to highlight and influence the issue of youth unemployment.
"Plan International's Youth Economic Empowerment programmes open the door for young people to find employment, pursue their passions, and contribute to the economy," said Jill Huntley, Managing Director of Global Corporate Citizenship at Accenture.

Contact us
To find out more, please email corporate.partnerships@plan-international.org and a member of the team will be in touch.