As the number of children fleeing their homes in Ukraine grows by the day, conflict is disrupting the education of a whole generation of pupils.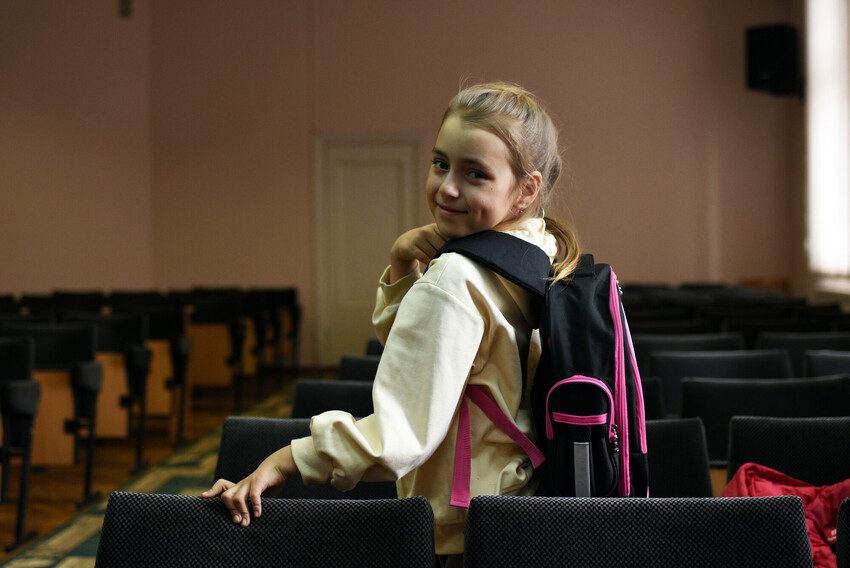 Plan International has supplied 500 backpacks to help children fleeing conflict in Ukraine return to school.
The kits, which contain essential supplies such as pens, notebooks, coloured pencils and hygiene materials, will help refugee children now living in Moldova to carry on with their studies as they enrol in local schools.
The backpacks were donated at the request of the City Hall of Chisinau, Moldova's capital city, where 397 new pupils from Ukraine have already enrolled in local secondary schools and 47 in municipal kindergartens – figures which are likely to grow as the conflict continues.
Disrupted education
Emilia Sorrentino, Education in Emergencies Specialist at Plan International, said: "The conflict in Ukraine has disrupted the education of a whole generation of children. Getting pupils back into school is critical to provide a sense of normality and safety, as they start to rebuild their lives in a new country.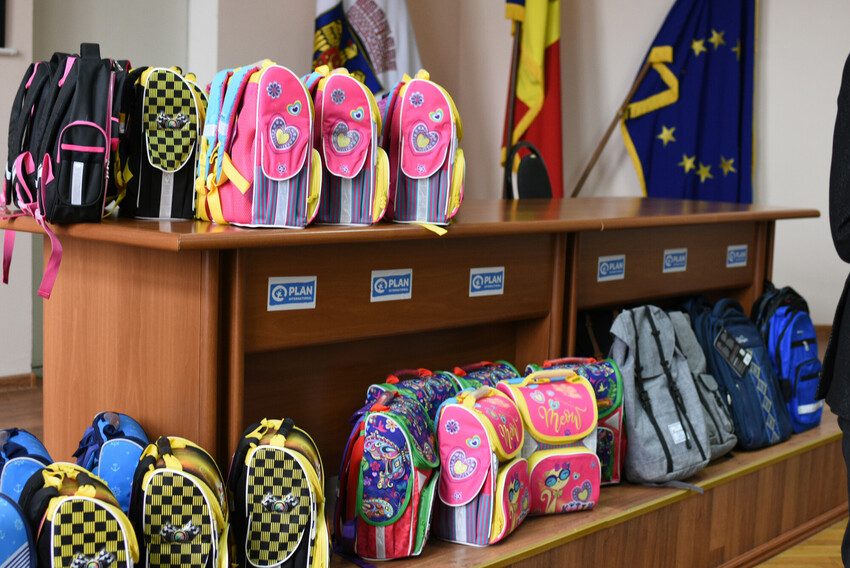 Girls who are in school are also less likely to be exposed to dangers such as sexual exploitation, trafficking and domestic labour.
"Children and youth who have fled conflict have often witnessed unimaginable destruction, with little idea of when they will see family, friends and their homes again. They face considerable risks to their personal health, safety and psychosocial wellbeing. Going to school has significant emotional and psychological benefits.
"Education provides a safe environment where children and young people can continue to develop knowledge and skills, socialise with others and access other critical support services such as school meals and healthcare. Girls who are in school are also less likely to be exposed to dangers such as sexual exploitation, trafficking and domestic labour."
More than 1.5 million children have now crossed Ukraine's borders, according to the UN. Since the conflict started, 75,000 children have become refugees every day, meaning that a child becomes a refugee almost every single second in this crisis.
School supplies for refugee children
The backpacks were donated at an event at Chisinau City Hall earlier this week, which was attended by refugee children and their mothers, General Mayor Ion Ceban, Deputy Branch Mayor Angela Cutasevici and representatives from the General Directorate for Education, Youth and Sports.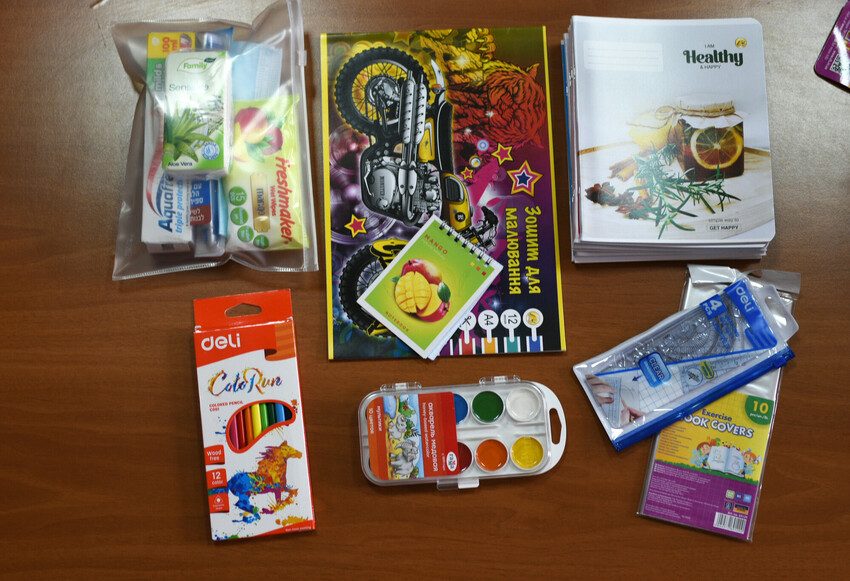 All of the supplies, which include hygiene promotion materials to help prevent the spread of COVID-19, were purchased from local suppliers.
As the number of refugee children registering in local schools grows by the day, Plan International is working with authorities and organisations in Poland, Romania and Moldova to help pupils to integrate into local education and carry on with their studies.
School supplies are urgently needed so that Ukranian children, many of whom have fled their homes with little more than they can carry, are able to participate fully in classes.
According to UN figures, prior to the conflict there were there are 6.84 million children of school age in Ukraine, nearly all of whom will now have had their education disrupted. Ukrainian Ministry of Education and Science figures state that as of March 13, 379 education institutions have been damaged or destroyed by fighting .
Of the 500 backpacks donated, 200 contain supplies for primary school pupils, 200 for secondary school pupils and 100 for high school students.
The number of people forced to flee the conflict in Ukraine is expected to rise to between 4 and 5 million if the conflict and indiscriminate attacks do not stop immediately.