Parenting groups support children's early development in Vietnam
22 February 2019
Dinh, a mother of 2 from Vietnam, is supporting her children to get the best possible start in life after attending parenting groups.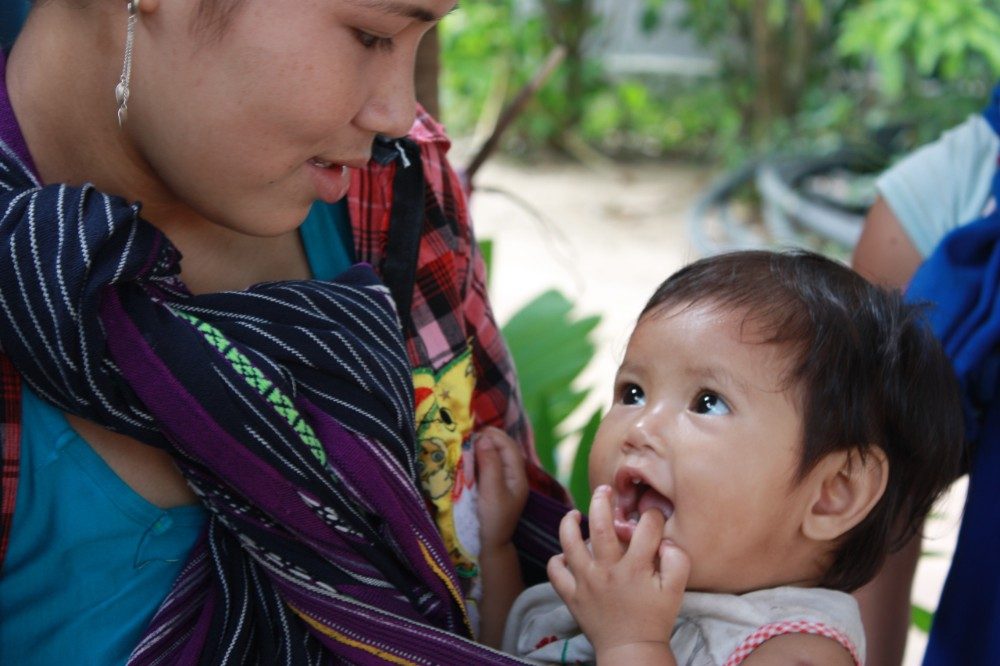 Parenting groups are supporting young children's development in Vietnam.
"I make toys for my children or buy them if I can afford it," says Dinh, a mother of 2 from Gia Lai province, Vietnam.
Dinh is among the parents and caregivers who participated in parenting groups provided by Plan International alongside the Vietnam Women's Union and funded by the New Zealand Aid Programme.
Like many other women in the region, Dinh works in agriculture which means her time is divided between childcare and making a living. "In the morning I work, collecting bamboo shoots," she says. "Each year we plant corn and rice on the mountain side. It's not enough for the whole year."
When she was younger Dinh was unable to go to school as her parents needed her to look after her younger siblings. However, she is determined to provide her daughters with the best possible start in life. "No matter what it takes, I have to send my children to school. My second child is going to preschool soon."
Parenting skills and knowledge
The parenting groups took place between 2012 and 2018 to improve the knowledge, attitude and practices of parents and caregivers to support their children's development. Now, parents can support their children's health, learning and protection.
Dinh has put into practice the advice on nutrition she received in her group. "My first child didn't have milk or porridge to eat. I used to feed her chewed up rice when she was 5 months old. With my second child, thanks to information from the parenting group, I breastfed her for the first 6 months."
The parenting groups also provided an opportunity for other activities such as savings and loans groups. Integrating these activities into parenting groups helped parents and caregivers save money to care for their children and to maintain the groups. In addition, grants were provided to some parenting groups to purchase livestock, seeds, and build and maintain playgrounds and clean water sources.
Parenting groups provide extra benefits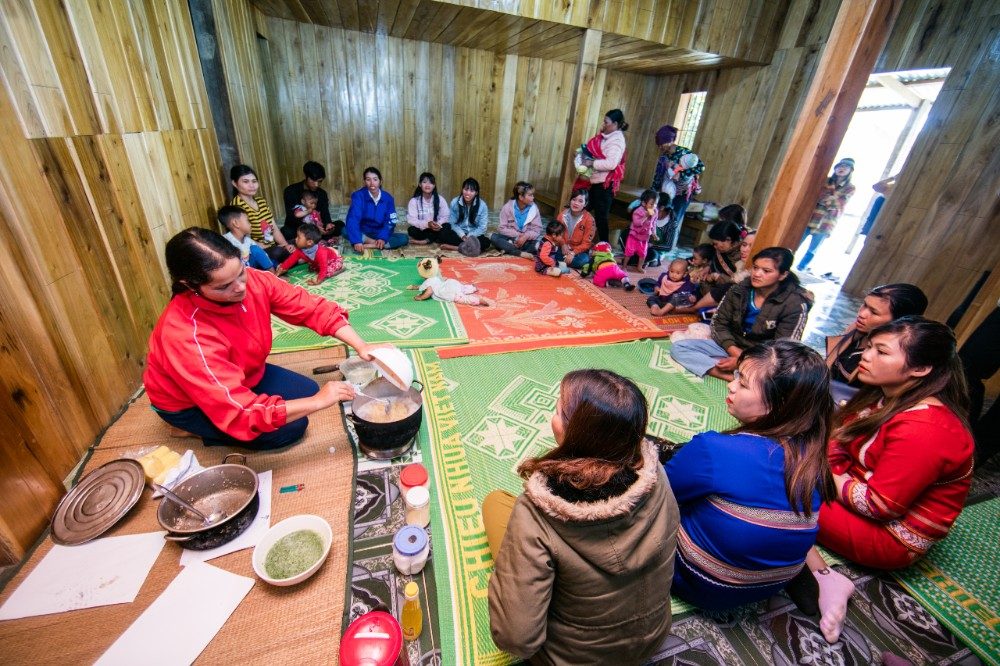 Dinh's parenting group has also seen members sharing skills on growing and cooking food. She says, "Women in the parenting group have taught me how to grow black beans. I also attended cooking demonstrations and learnt new skills for food preparation, nutrition and good hygiene."
As part of the project, a parenting curriculum was developed. It has since been replicated by the Vietnam Women's Union and used nationwide. The training of women's group members has also helped to share the curriculum which has impacted 96,000 women and 32,000 children in 222 communes in Gia Lai province.
Early childhood development, Parenting