Governments must prioritise education in emergencies 
15 February 2023
There are 222 million children and adolescents globally – more than half of these girls – who are affected by the horrors of war, disaster and displacement, who urgently require education support. We must ensure their fundamental human right to education.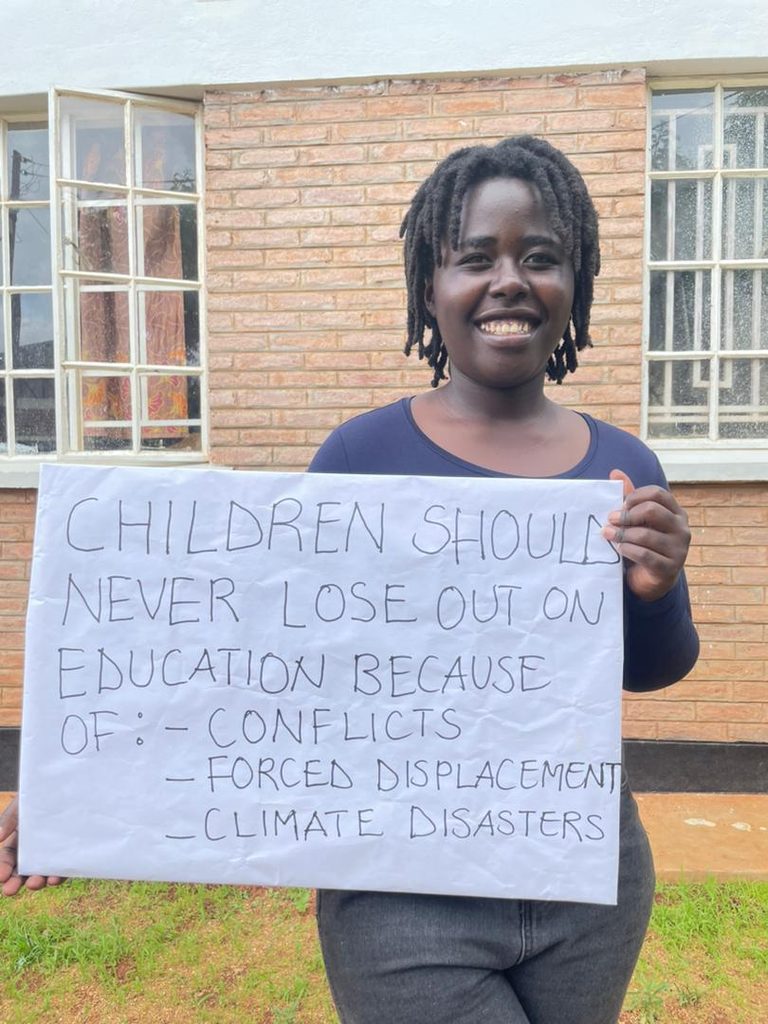 Armed conflicts, forced displacement, climate-induced disasters and protracted crises are increasing dramatically all over the world, but particularly in low income countries. We need to ensure that children and young people are not forgotten but are supported to continue to learn no matter the circumstance. 
As young people, we know that education cannot wait. We know that young people are desperate to learn. And we know that governments must prioritise and fund education in emergencies.
This is why on February 16 – 17th 2023 we will be joining world leaders and global civil society at the Education Cannot Wait High-Level Financing Conference (ECW HLFC) in Geneva. $1.5 billion is critically needed to finance ECW's 2023-2026 Strategic Plan. The ECW HLFC presents an opportunity for world leaders to turn commitments around education in emergencies and protracted crises into action, by pledging funds to support education in emergencies.
As young people, this is how we are advocating for education in emergencies 
This is why we are attending the conference – to represent the young people from around the world who are affected by crises but who deserve to learn.
We are Angela, 24 years old from Malawi, and Yoris, 22 years old from Indonesia – members of the Youth for Education in Emergencies Global Youth Panel (Y4EiE) – a group of 16 young people from 8 different countries who are advocating for education in emergencies in local, national, and global contexts, supported by Plan International in partnership with Education Cannot Wait (ECW).
We are working together to put education in emergencies on the agenda of world leaders; to raise awareness of the barriers; and to advocate for increased funding for education in emergencies. Through raising awareness, we also aim to increase the political will and support for education in emergencies.
6 members of our panel will be attending the ECW HLFC, speaking and representing different topics – refugee education experiences, impacts of climate and solutions, education and financing, gender-transformative education in emergencies just to mention a few – to emphasise the importance of education in emergencies and why it must be prioritised.
Our demands for education in emergencies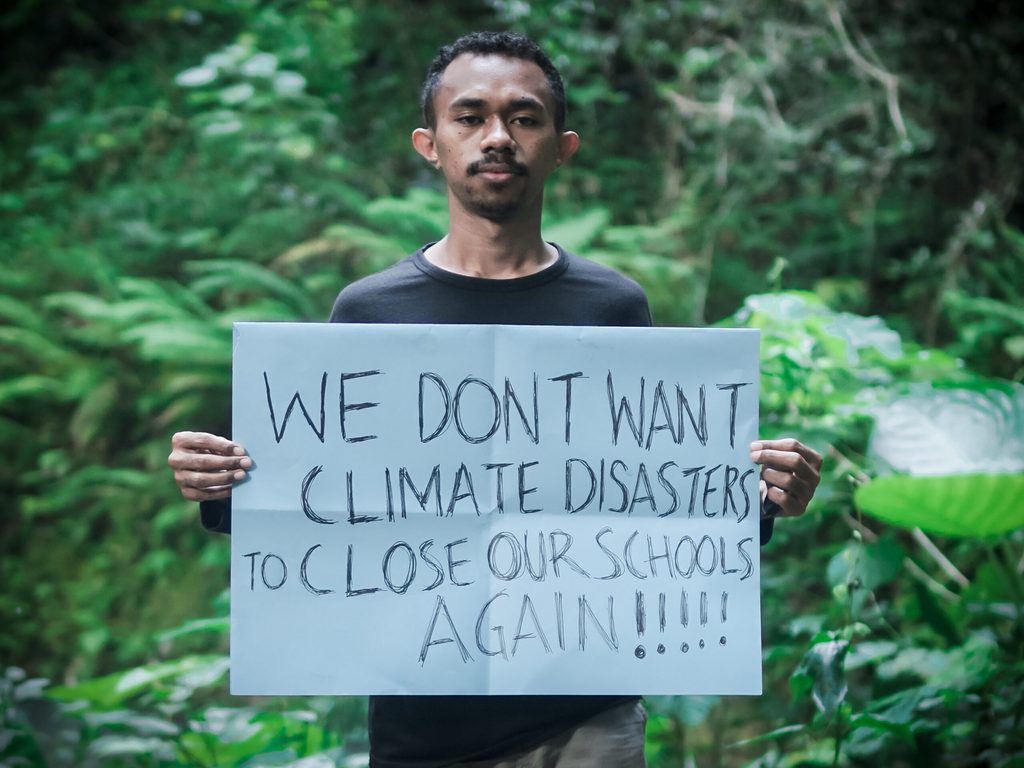 As part of a delegation of over 40 youth groups, we are leading on developing a Youth Call to Action, which we will deliver at the closing session of the conference.  
Firstly, we demand that education in emergencies must be gender-transformative, it should be inclusive and provide a safe space for LGBTQIA+ young people and young people with disabilities. 
Secondly, after the conference there needs to be accountability to young people and communities from governments to ensure that commitments to education in emergencies financing are delivered. Education Cannot Wait must also be accountable to how the financing raised is spent: young people must be meaningfully engaged in funded programmes, and there should be a route for youth organisations to access funding for education in emergencies – including emergency response, programmes and advocacy work.
Through the conference and interactions with world leaders, the Y4EiE hopes that world leaders and policy makers will be able to recognise the ability and potential of refugees in a country and world at large by mapping simple and clear procedures to access both travel documents and work permits.  
We call on those with power to welcome youth organisations to the decision-making table and to recognise existing youth platforms that are advocating for education in emergencies.
With this in mind, we hope to see the world leaders pledge generously next week in Geneva, because Education Cannot Wait! 
About the authors:
Yoris, 22 years old, is a law student from East Nusa Tenggara, the southernmost province of Indonesia. He is an advocate for gender equality and has experience providing psychosocial support to children affected by disasters.
Angela, 24 years old, is a girls' rights and education activist living in Dzaleka Refugee Camp in Malawi. She is President of the Youth Advisory Panel and a mentor in the child Parliament. She is also a poet.