Child Marriage
12 million girls marry before the age of 18 each year – almost one every 2 seconds.
If we don't act now, more than 150 million girls will become child brides by 2030.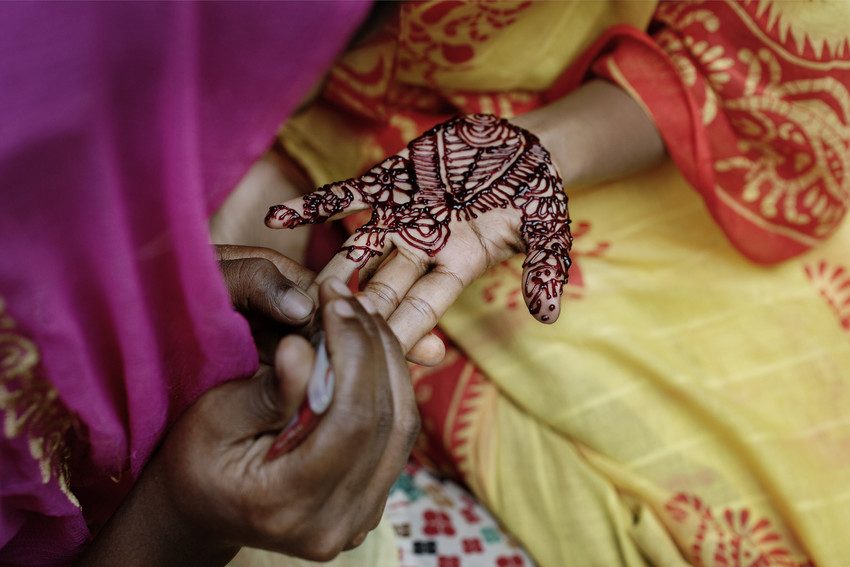 Why does child marriage happen?
Inequalities between boys and girls driven by harmful social and gender norms
Laws protecting girls aren't enforced
Parents think marriage will protect girls from violence, particularly in times of crisis or insecurity
Younger wives are considered to be more obedient
Poverty – plus there is a higher dowry for older girls or women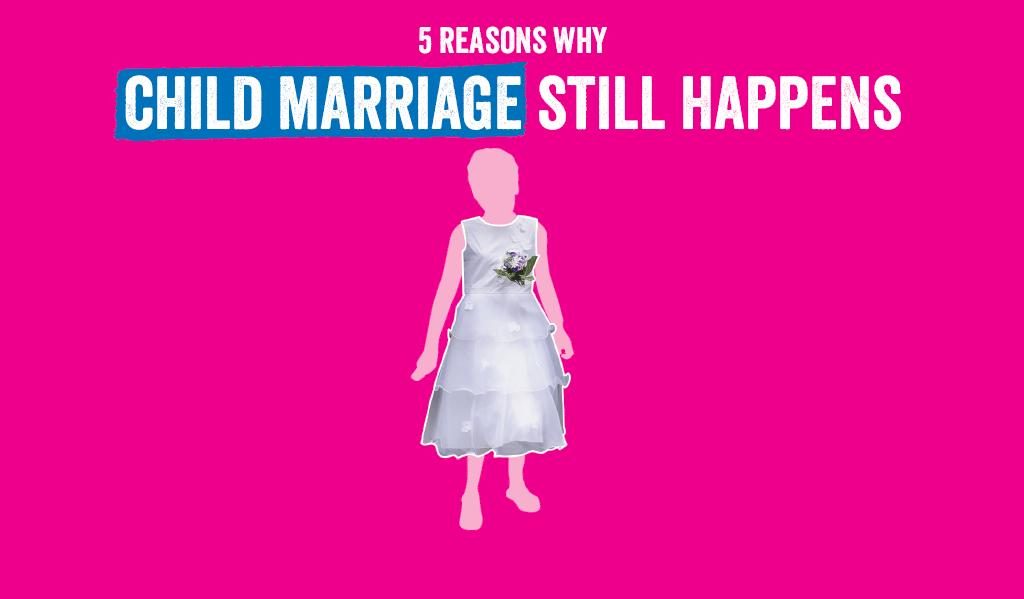 Where does child marriage happen?
Child, early and forced marriages or unions are a global problem across many different countries, cultures, religions and ethnicities.
Early marriage and forced marriage is highest in Sub-Saharan Africa where 38% of girls become child brides.
Among girls growing up in South Asia, 30% experience early marriage, compared with 25% in Latin America and the Caribbean. Rates are 17% in the Middle East and North Africa, and 11% in Eastern Europe and Central Asia.
(Figures from UNICEF.*)
What are the consequences of child marriage?
Early pregnancy is one of the most dangerous causes and consequences of this harmful practice. Girls married early are more likely to experience violence, abuse and forced sexual relations due to unequal power relations. They are more vulnerable to sexually transmitted infections (including HIV).
Going to school gives girls choices and opportunities in life, allowing them to play an active role in their communities and break the cycle of poverty. Girls who are married are unlikely to be in school. Education, including comprehensive sexuality education, is essential for girls to be able to make informed decisions about their sexual health and well-being.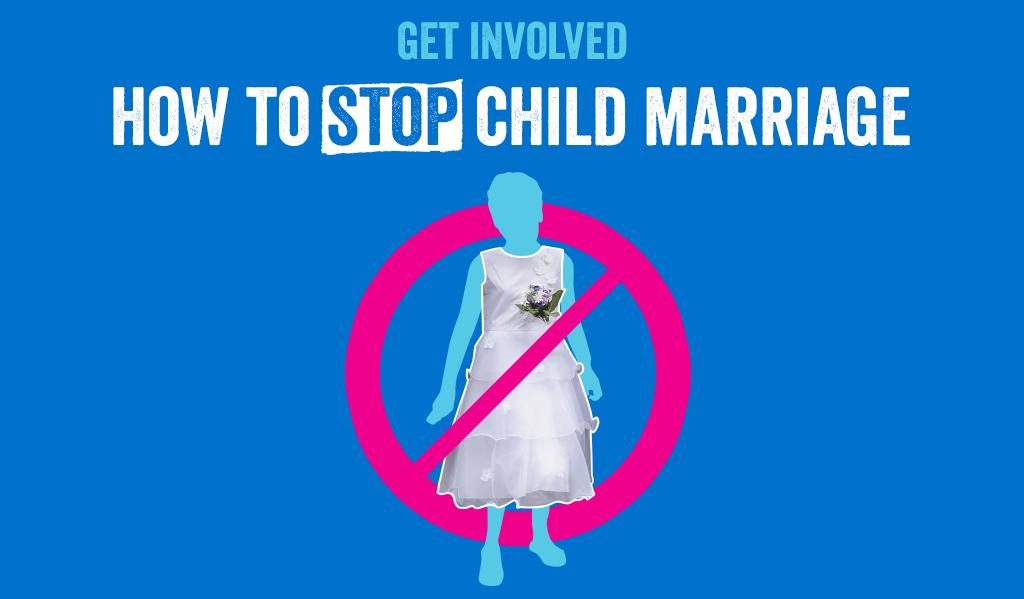 How does Plan International support those affected by child, early and forced marriage?
Plan International's global programme, 18+ (Ending Child, Early and Forced Marriage) works at local, national and international levels to enable millions of girls to avoid marriage, stay in school and decide for themselves whether and when to marry. The programme takes a holistic approach to identify and address the root causes of this harmful tradition and identify opportunities for change.
Plan International helps children and young people, as well as parents, community leaders and governments, to identify, understand and end harmful practices. Crucially, we ensure that children – particularly girls – are involved in the process and empowered to claim their rights.
7 Child Marriage Stories
Short videos of girls affected by and working to prevent child, early and forced marriage.
If we don't act now, more than 150 million girls will become child brides by 2030.
The impacts of COVID-19 will result in 13 million additional child marriages over the next 10 years.
Every 2 seconds a girl becomes a child bride. It's time to #EndChildMarriage