Laughter and Play Manual
12 August 2020
Games and creative exercises for adolescents in crisis settings.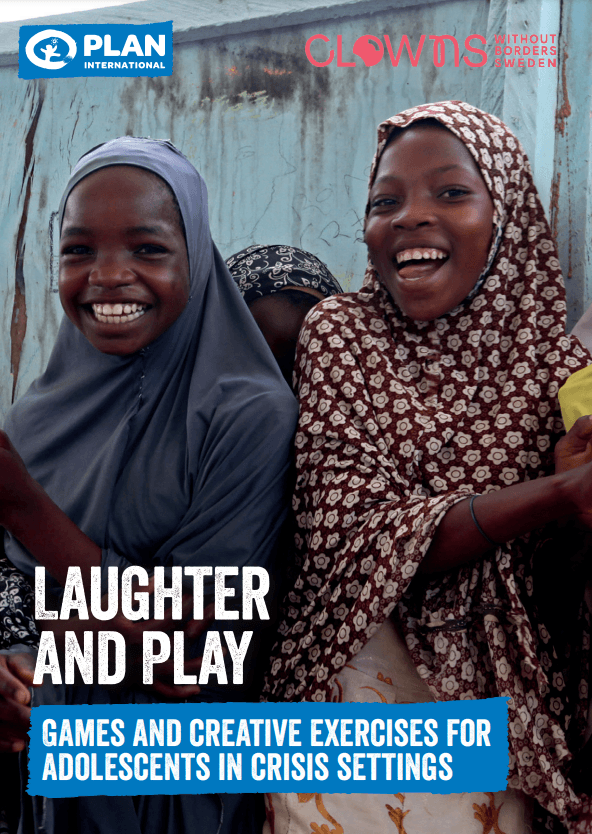 The Laughter and Play manual has been developed by Clowns Without Borders Sweden in collaboration with Plan International.
The games and exercises in this manual have been created and curated specifically for adolescent girls and boys between the ages of 10 and 19 years, who are living in emergency and protracted crisis settings.
This manual is designed to be used alongside Plan International's Life Skills for Adolescents in Crisis Settings package but it can also be used as a stand-alone resource for group-based activities in safe spaces, youth groups and broader adolescent programmes.
Clowns without Borders (CWB) and Plan International have a global partnership for collaboration in supporting children and adolescents in crisis settings through play and creative arts. CWB is dedicated to sharing emotional relief, laughter and play with children and communities in crisis around the world. Play is fundamental to a child's social, emotional, physical and cognitive development and overall wellbeing, and we've seen first-hand how laughter brings communities together. Amid the complexities of humanitarian crisis and disaster, opportunities to engage in play and laughter are often limited. CWB aims to bring them back.
The methodology found in this resource is one way to achieve this. It is available in English, Spanish and French.
Download (click for options)
Manual with Ukraine photos (English)
Manual (Original English)
Emergencies, Child protection in emergencies, COVID-19, Education in emergencies