Gender-Transformative Education
Reimagining education for a more just and inclusive world.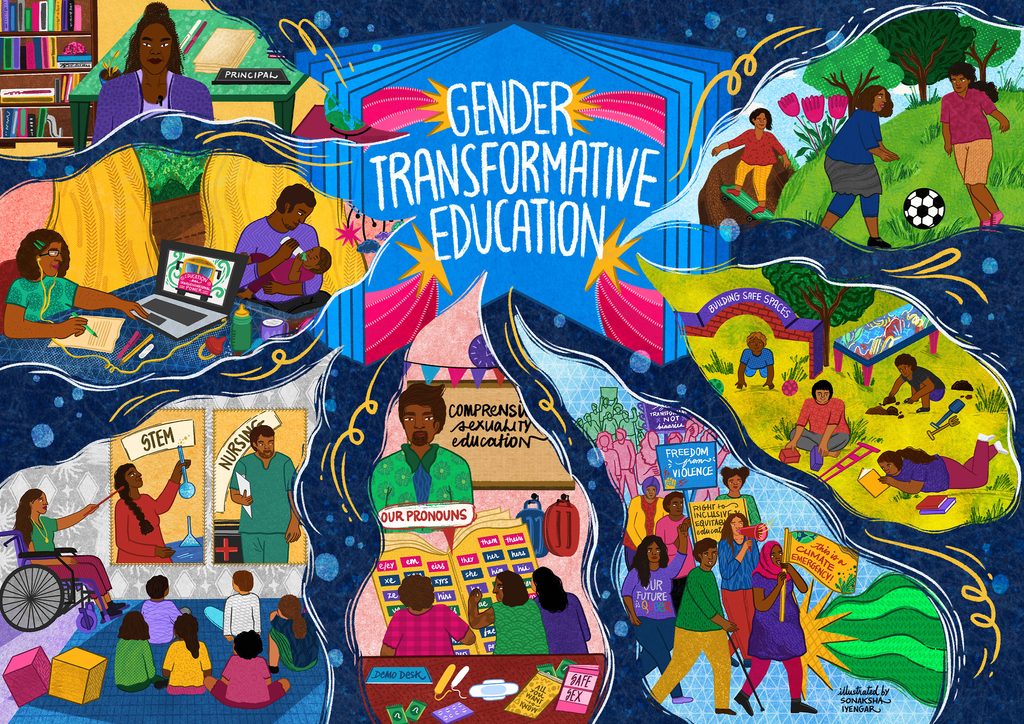 Education has massive transformational power. Yet, the potential of education to achieve gender equality and fulfil its promise to all children has not been fully harnessed in any country. Gender-transformative education moves beyond simply improving access to education for girls and women. It equips and empowers stakeholders, students, teachers, communities and policy makers, to examine, challenge, and change harmful gender norms and imbalances of power that advantage boys and men over girls and women.
Schools are at the heart of socialisation. It is where children learn about the world, develop interests and hone capabilities. Learning in schools can reinforce existing norms or challenge and transform them, not just for children, but for their parents, communities and nations. To unlock this potential, we need education systems to become 'gender transformative'. This needs to start right from early childhood when ideas about gender identity and expression start forming.
Plan International, Transform Education, UNGEI and UNICEF Education are calling for this critical reset in education. Important work on this has already begun with the support of Global Affairs Canada and Dubai Cares and in this short brief, we explain how to "do" gender-transformative education: what it means, why it's important and how to make it happen. This brief is the articulation of our shared belief that a gender-transformative education is critical, particularly in this moment in time, to bring gender equality and social justice to communities and societies around the world.
Pica-UNICEF-GTE-Portugues
Education, Climate change, Education in emergencies