School fees are preventing girls from completing their education.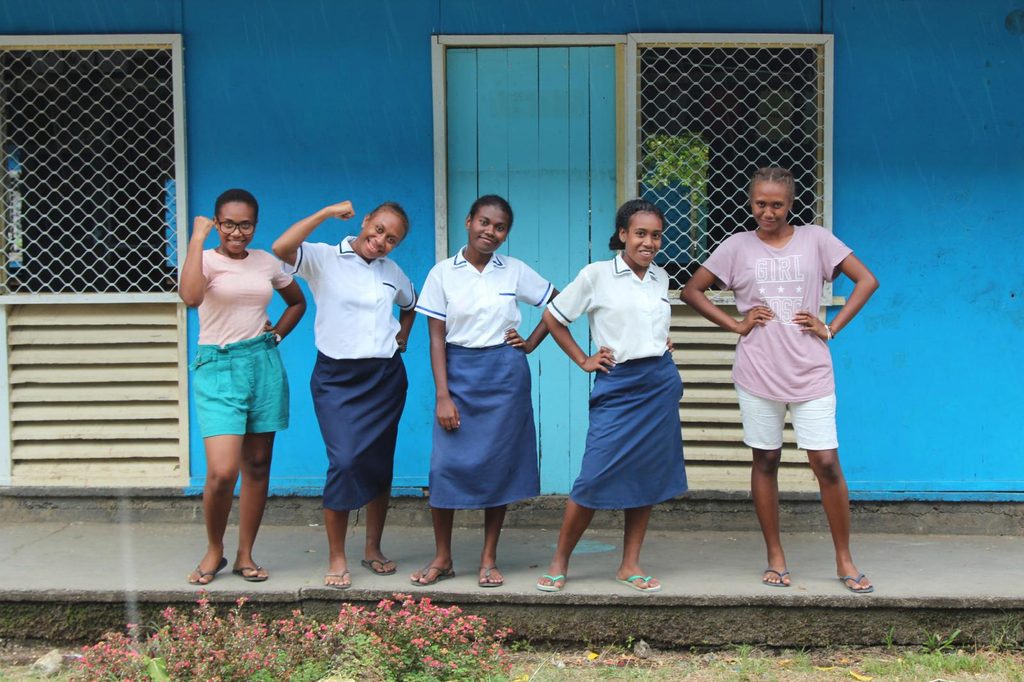 Girls in the Solomon Islands know how important it is to get a good education. It's critical to getting a good job and being able to contribute to their family and community.

But many girls are missing out. No money means no education.
Education is expensive – especially in senior secondary school where fees increase dramatically. Families who are struggling face hard choices and it's often girls who get left behind. With boys' education often prioritised, too often girls have to drop out of school to work or look after their siblings, while their brothers get to finish high school.

It doesn't need to be this way.

Girls demand to be heard
Plan International Solomon Islands Youth Champions are calling on their government to break the barriers to girls' education by ending school fees.

The Solomon Islands government has Fee Free Education up until the end of year 9 but it doesn't cover senior secondary (10-12), making costs increase dramatically. It makes it so difficult for families that only 7 in 100 girls complete senior secondary school.
Girls in the Solomon Islands are calling on their government to extend the Fee Free Education Policy to year 12 and work with schools to eliminate any gap fees to give all girls the best chance to complete their education.

Meet the Solomon Islands youth champions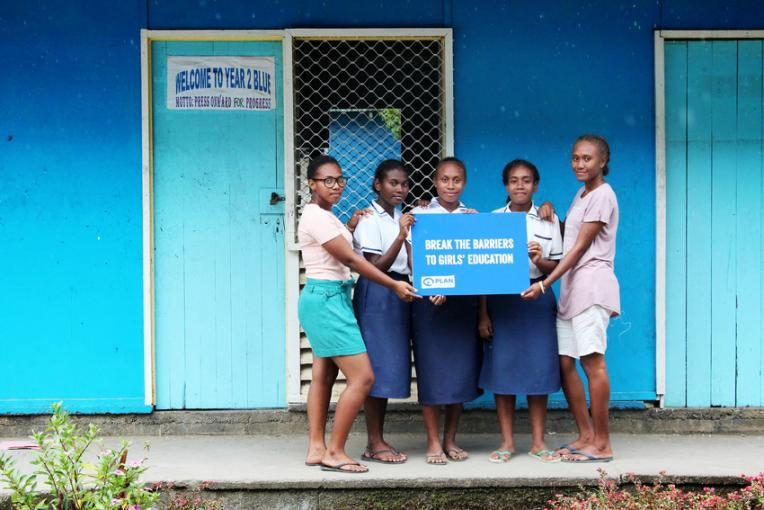 Youth Champions Elizabeth, 21, Aroma, 17, Katrina, 17, Margareth, 17, and Elima, 21, are standing with young people across the Solomon Islands to demand that all girls get the same opportunity to attend – and finish – secondary school.
"We care about this issue because it affects many girls in the Solomon Islands.

"We care about it because making change would help young women and girls to have a mindset of not giving up, because we would know everyone cares for and respects us, and especially that they value our education.

"We care about it because all girls have the right to be educated, especially so we can have jobs in the future.

"The biggest barrier stopping girls from getting to and completing secondary school is school fees. We want these to be eradicated, and for there to be a fund for girls that helps schools be more inclusive."
Aroma, 17, is one of the Solomon Islands Youth Champions campaigning to scrap school feels.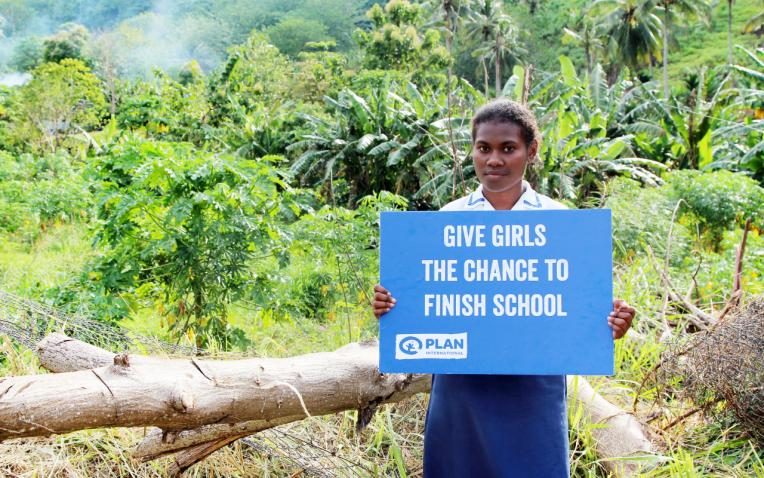 This is how girls get equal
Education is vital in paving the way for gender equality for girls across the globe. School is where girls access some of their first leadership opportunities and develop the confidence and skills to get their voices heard.
For girls to get equal power, they must first get equal education.
"Above all, we want you to respect adolescent girls and listen to what we have to say. We want there to be gender equality in Solomon Islands – and especially for all girls to be able to be in and complete secondary school so that we can be role models and leaders of the future," say the Youth Champions.

"Stand with us. Stand for equality."