Plan International Partners commit to ending use of gender stereotypes
Plan International invited its partner creative agencies to make this commitment after it became an official ally of UN Women's Unstereotype Alliance – a thought and action platform that seeks to eradicate harmful gender-based stereotypes in all media and advertising content.
How girls and young women are portrayed through the media, entertainment and advertising and in other forms of communication significantly influences how the world views girls and how they view themselves. Ending the use of harmful gender stereotypes in media and entertainment is also a central goal of the Plan International-supported Girls Get Equal campaign, which champions the power and leadership abilities of girls and young women.
The agencies that have made a commitment to Plan International span our global network across Africa, Asia, Europe, South America and North America, and include: Edelman India, Evasion Guinee, ForwardPMX, Guinee News, Mulheres Ageis / Comunicamag, RTG-Guinee, Fondation Abdouleye Baye, T/A PCL, Club des Jeunes Filles Leaders de Guinee, LeDjely.com, Radio Espace FM Guinee, MIA Interactive, Limitless Publicidad SRL, Creativeland Asia and Futerra.
"Edelman India has always endorsed women's empowerment and our core values are strengthened by our belief system. We strive to improve the quality of our work while bearing in mind the status of each individual in our society. As an organisation, our will is to empower and encourage women to progress with our core values including the pursuit of excellence and freedom to be curious, which will help us create breakthrough ideas.
Our will is to empower and encourage women to progress.
"We are grateful to Plan International and Unstereotype Alliance for giving us the golden opportunity to further our cause by means of pledging to create content that supports women and equality in all walks of life. We are honoured to partner with a cause that will benefit all."
– Pankaj Suri, Executive Vice President, HR, Edelman India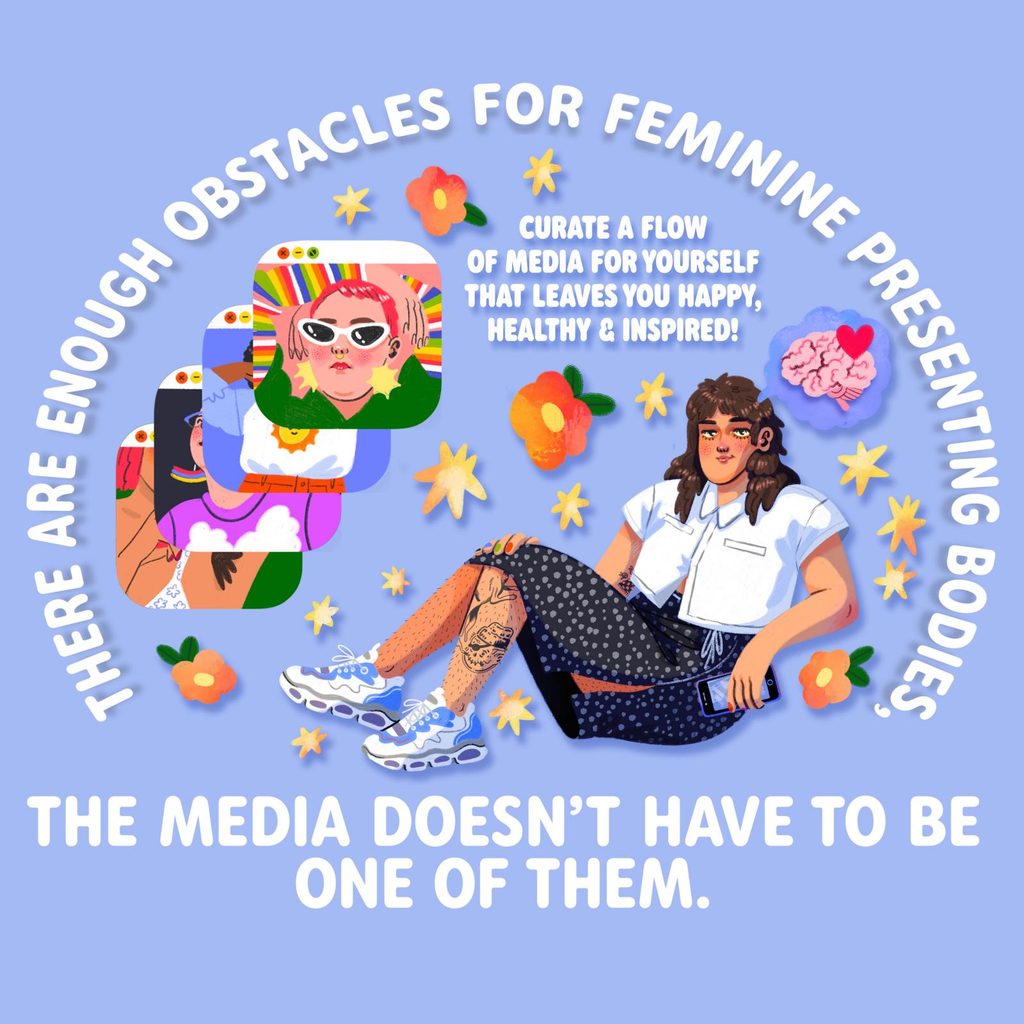 "The Unstereotype Alliance is proud to be working with Plan International to eradicate the use of harmful gender-based stereotypes and shape the future of marketing. Plan International's globally celebrated campaigns, with their powerful storytelling and use of progressive role models, can help shape how young women see the world around them, and themselves.
"Stereotypes are hugely destructive yet invisible barriers that stand between us and a gender-equal world, sometimes making the difference between life and death. The commitment of Plan International's marketing agencies on International Women's Day is significant because, collectively, we can drive real change in the lives of women and men, girls and boys."
– Sara Denby, Head of the Unstereotype Alliance Secretariat, UN Women.
We believe that every girl who is free of stereotypes will be a key in the future to free others.
"In the Dominican Republic there are certain toxic models of 'success', which girls are seeing as the solution for their future lives. We are committed not to using these stereotypes in our work and not contributing to girls' negative influences.
"We believe that every girl who is free of stereotypes will be key in the future to freeing others."
– Raul Portorreal, CEO and Creative Director, Limitless Publicidad, Dominican Republic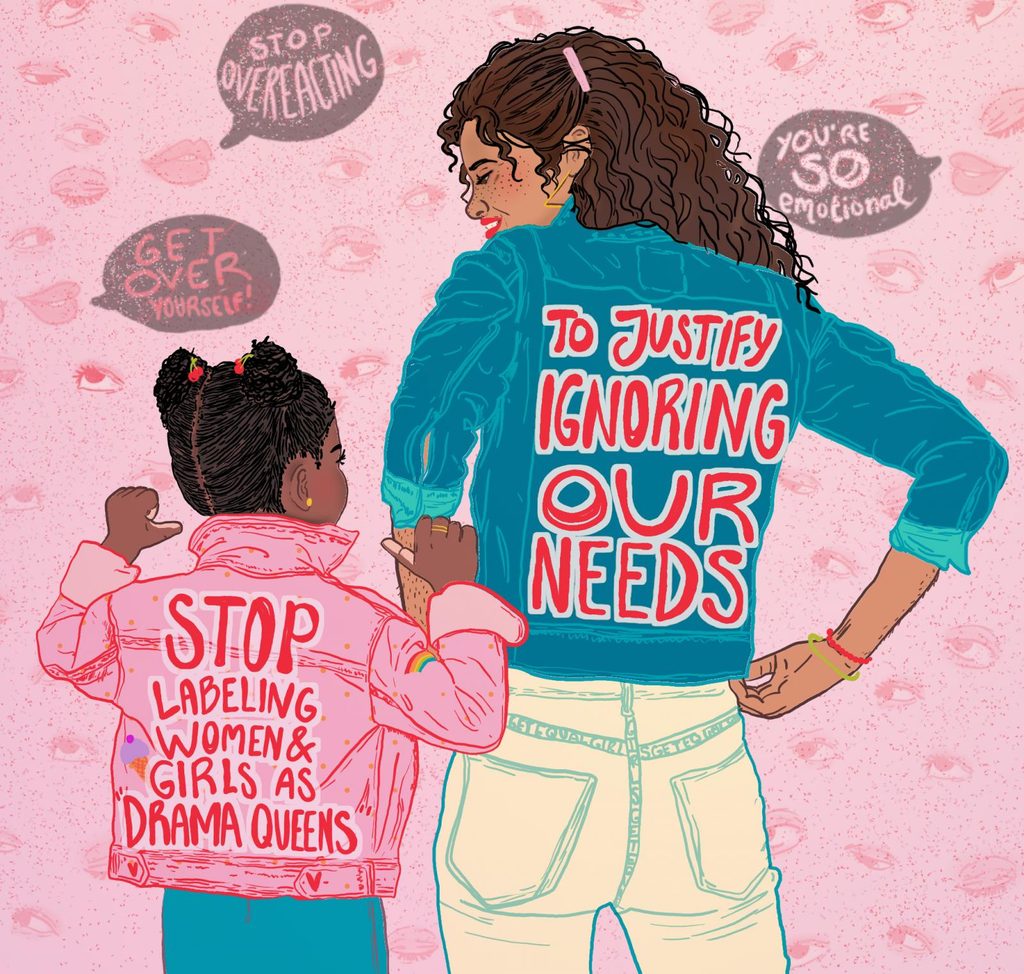 "At Plan International, we believe storytelling could be one of the most powerful tools to unlock the potential of girls worldwide yet stories of girls' and young women's power, diversity and agency are rarely shared. The promotion of harmful stereotypes through popular culture is a key contributor to the harmful gender norms at the root of all the girls' rights issues we work on.
"In our 'Rewrite Her Story' report, girls told us they are fed up of being represented in tired and inauthentic ways, so we're thrilled to work with our partner agencies to change this. On International Women's Day, we can show the world that we turn girls' words into actions, together with our partners and the Unstereotype Alliance."
– Heta Fell, Brand Advocacy and Activism Manager, Plan International.
It's time to #RewriteHerStory
All images on this page were created by young, feminist illustrators for Girls Get Equal's #RewriteHerStory campaign.
From helpless romantic to the emotional drama queen, girls are tired of seeing harmful female stereotypes in the media and entertainment. They are damaging, degrading and limit girls' ambitions and aspirations. It's gone on too long and it needs to stop.