7 awesome women demanding a new world for girls
1. Alexandria Ocasio-Cortez
'AOC' became, at 29, the youngest woman ever elected to the United States Congress. She's a proud Latina who speaks out about corruption, climate change and health care for all.
AOC easily makes the list, for representing to a whole new generation of girls and young women that they too can take the lead and change the way things are done in their own country, wherever they come from.
And for this tweet:
Oh no! They discovered our vast conspiracy to take care of children and save the planet pic.twitter.com/XYWXmi3Xyk

— Alexandria Ocasio-Cortez (@AOC) November 14, 2018
2. Nelly Minyersky
Nelly Minyersky is a lawyer and reproductive rights activist from Argentina who has been fighting for young women's freedom for decades. The 90-year-old is an inspirational example of intergenerational support and power-sharing for social justice causes.
"We have fought for abortion knowing that it affects us all but that it fundamentally affects the most powerless women in our society.
"It's very satisfying that from the work we started over a decade ago many of the arguments that are now being used are ones which we had thought of, developed and published.
"I hope a law will be passed that allows women a freer, happier, more dignified and better life. If not we will continue fighting."
Meet Nelly, who has fought for abortion in #Argentina for many years and won't take no for an answer.

On August 8th Argentina's Senate will hold the deciding vote on decriminalizing abortion. Stand with the women of Argentina. #AbortoLegalYapic.twitter.com/5LUT9zrV1l

— Amnesty International (@amnesty) August 5, 2018
3. Chimamanda Ngozi Adichie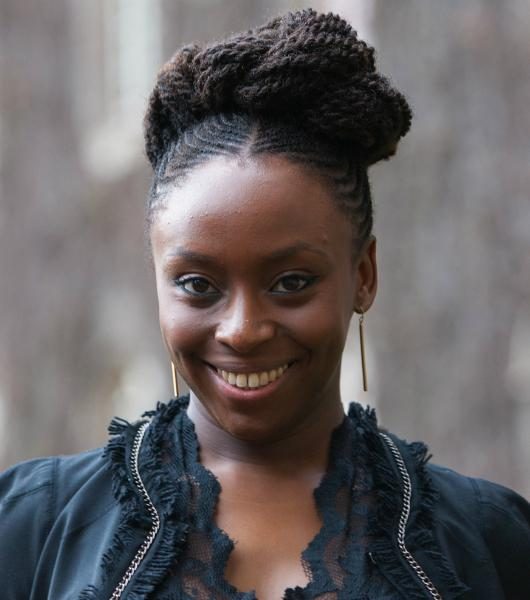 In her 2012 TEDx talk and subsequent essay, 'We Should All Be Feminists,' Nigerian writer Adichie set out her dream of a global feminism for the 21st century.
"Imagine how much happier we would be, how much freer to be our true individual selves, if we didn't have the weight of gender expectations."
Later, a friend asked her for advice on raising her daughter, leading to 'Dear Ijeawele,' a published essay with some solid gems of advice for raising daughters in a patriarchal society.
One such gem is how we should be wary and critical of gender roles:
"Do not ever tell her that she should or should not do something because she is a girl."
And how women's strength can be shaped by their experiences as girls:
"Teach her to reject likeability. Her job is not to make herself likeable, her job is to be her full self, a self that is honest and aware of the equal humanity of other people… We have a world full of women who are unable to exhale fully because they have for so long been conditioned to fold themselves into shapes to make themselves likeable."
4. Sandi Toksvig
The Danish-born broadcaster, comedian, author and LGBTIQ+ advocate, Sandi Toksvig is also co-founder of Britain's Women's Equality Party, described by Youth Ambassador, 18-year-old Honor, as "the only UK political party committed to addressing the sexism that teenage girls' experience."
The pressure group recently set up a Youth Network, acknowledging that young people's' opinions, experiences and energy will be vital in pushing the equality agenda.
Ten years ago, Sandi published 'Girls Are Best' celebrating the overlooked achievements of women, as inspiration to a whole new generation of powerful girls.
She says: "History is full of fabulous females who have been systematically ignored, forgotten or simply written out of the records." Not any more, if Sandi has her way.
5. Ava DuVernay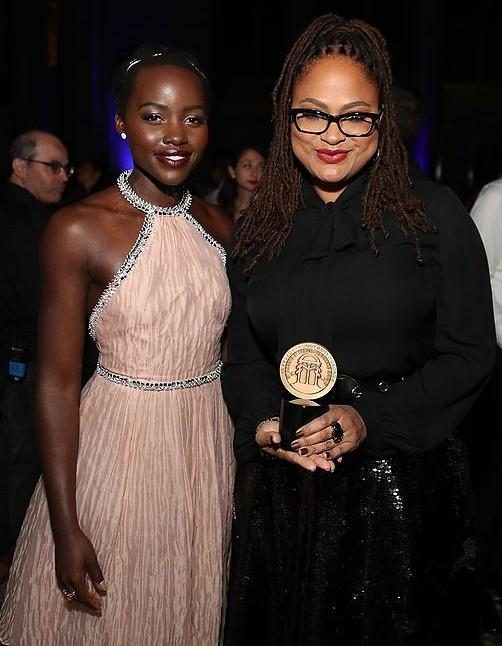 Filmmaker DuVernay combines art and activism, as seen in her documentary, '13th' about incarceration and violence towards African-Americans in the US.
DuVernay is the first woman of colour to direct a $100 million film (an adaptation of the children's book 'A Wrinkle in Time') and is an outspoken advocate for girls. She has described her new movie as a "love letter to black girls everywhere," all too aware of the need for strong, positive role models and representation for black girls and women both on and off screen.
"Our work is a mirror of what we believe. So what we put on screen is widely, monumentally important." she said at Variety's Power of Women Awards.
"Representation, how you're represented, how you're reflected, who gets to tell the story, who the story is about… We're being asked to silence our voices these days… when it's so integral our voices are heard."
6. Michelle Obama
The former first lady of the US launched a programme close to our hearts in October, seeking to empower adolescent girls around the world through education, to enable them to achieve their full potential and to transform their communities.
Just like Plan International, Obama knows, "the future of our world is only as bright as our girls".
7. Mich Dulce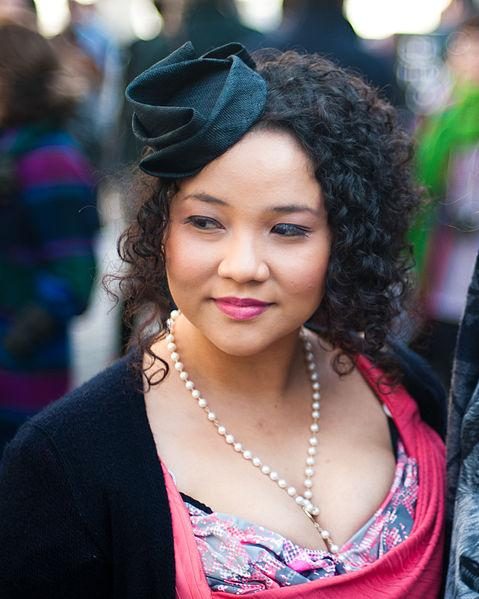 Mich Dulce is a Filipina fashion designer, activist, actress and vocalist. She is also the founder of Grrrl Gang Manila,* a grassroots organisation that aims to empower girls to work together to help change Filipino society for the better.
"Grrrl Gang is a feminist collective that aims to create safe spaces for women and girls in the Philippines. When we started, we quickly realised we didn't want to be a group of girls who just gathered and had meetings — we wanted to create concrete action that could create social change in its own way.
"So, the idea behind Grrrl Gang is that it's a safe space for people to talk to each other and ask questions, but also, participate in real social change."
"We're not an NGO, just a bunch of girls who want to make things happen."