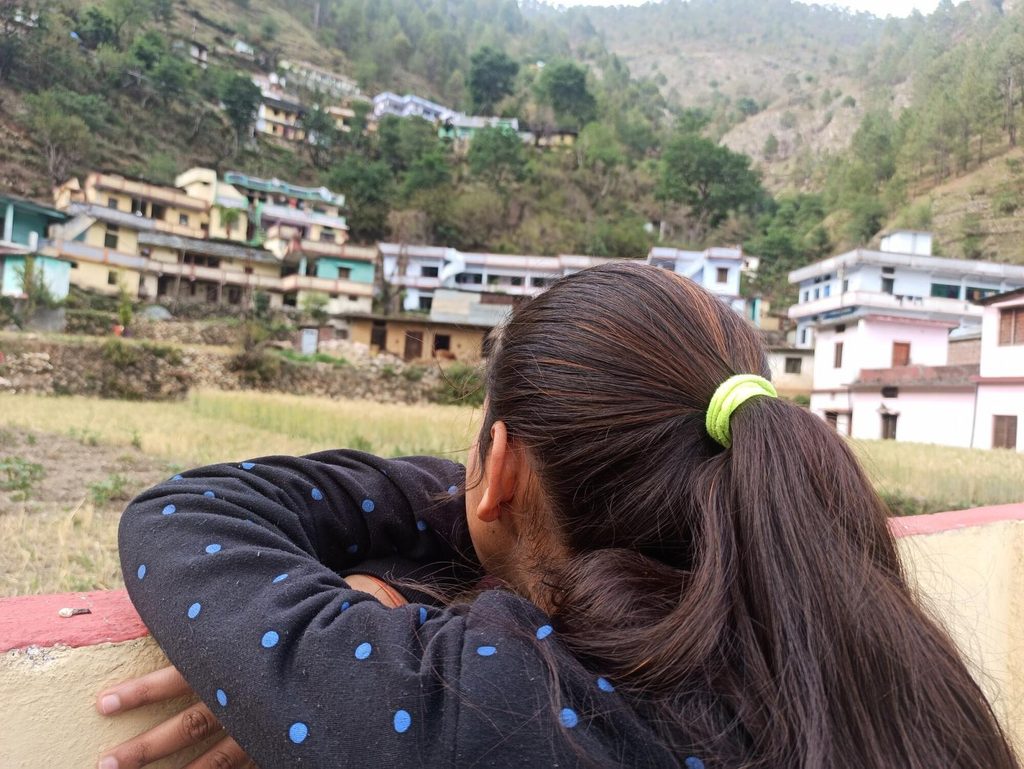 The COVID-19 situation is worsening in India.
India is experiencing the world's worst outbreak, with new cases surging past 400,000 per day and breaking the record for the highest single-day figure globally.
India is now in the grip of a public health emergency. It has put immense pressure on the healthcare system and workers who are trying to tackle the virus.
Vulnerable families and children will be some of the worst affected by the pandemic. Girls will suffer secondary 'shadow' effects of the lockdown measures that are in place, including the increased risk of gender-based violence, child marriage and exploitation.
Girls' education is at stake – school closures due to the virus may set them back years. If we don't act quickly, many will never return to the classroom.
What is happening in the rest of asia?
Nepal has seen a sharp increase in COVID-19 cases, rising from 152 new cases per day on 1 April to more than 9,100 new cases per day on 10 May.

The pandemic is exacerbating needs caused by ongoing emergencies in Myanmar, Philippines, Indonesia, Fiji, Timor Leste, and Bangladesh. Our teams are working to support the children, young people and families affected in these countries.
What is Plan International doing to respond to the COVID-19 situation in India?    
Plan India was one of the first responders to the COVID-19 crisis in early 2020. Our response spread across 15 states, 43 districts and 31,411 villages.
For this latest surge we are aiming to:
Support 100,000 poor and vulnerable families with food aid.
Provide 500 healthcare centres with oxygen concentrators to help COVID-19 patients.
Protect 100,00 COVID-19 frontline workers with personal protective equipment (PPE) so they can keep delivering services to patients.
Support 10,000 COVID-19 patients from poor and vulnerable communities in 20 new care centres.
Reach 1 million people across 1,800 villages to raise awareness of how to prevent the spread of COVID-19, including tackling stigma and myths surrounding vaccinations.
How can I help girls, children and families affected by COVID-19?
To support the most vulnerable children affected by the COVID-19 crisis and to protect girls and young women, donate to our COVID-19 appeal.