In the past month, more than 4 million people have fled Ukraine – two million of whom are children. Although the war has disrupted their education, it is vital that their studies continue as soon as possible. Beyond learning, education offers a protective environment and is a fundamental right that must be protected.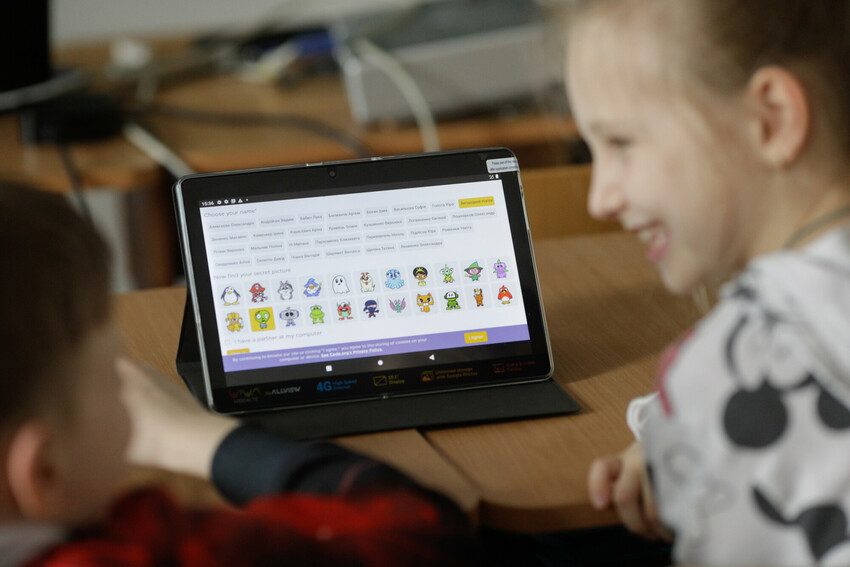 In Romania, Plan International is working with the Jesuit Refugee Service (JRS) on a project to ensure that Ukrainian children and adolescents have uninterrupted access to safe inclusive, quality education that will support their psychosocial wellbeing, and that of their families and teachers.
The Safe and Inclusive Education for Refugee Children and Adolescents in Romania (SIERCAR) will address the immediate education needs of children through the establishment of temporary learning spaces, and, in the long-term, will facilitate the integration of Ukrainian children in the Romanian school system by working and engaging with the Romanian government.
100 tablets distributed to aid education
As part of the project, on Monday 4th April, we distributed 40 tablets to a temporary learning space at a shelter centre managed by JRS where around 30 Ukrainian children and their mothers are living until more permanent accommodation can be found.
"I am grateful for the tablet as my daughter, who is in primary school, will be able to continue with online learning. Also, the kindergarten apps will help me do educational activities with my little boy," said one Ukrainian mother living at the shelter.
"I am a college student back home in Ukraine and thanks to this tablet I will be able to keep up with my studies and connect with my classmates," said an adolescent girl.
Children supported in Bucharest
An additional 60 tablets were delivered to a temporary learning space set up at a school in Bucharest where 227 Ukrainian children and their teachers are being supported so they can continue to study the Ukrainian school curriculum.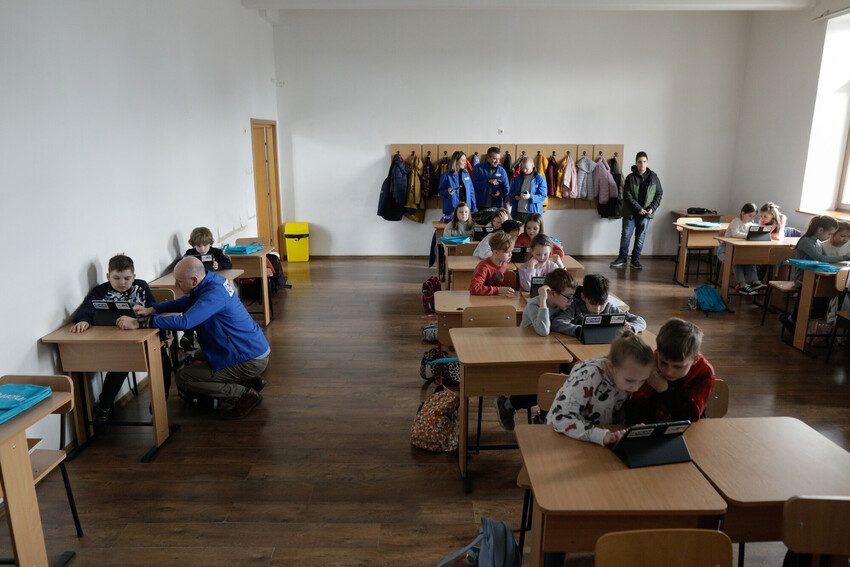 The tablets were installed with a number of apps developed by the Ukrainian government to enable children to follow the Ukrainian school curriculum, along with apps to promote both children and teachers' well-being, Romanian language courses, and more.
"In my school in Ukraine, I teach IT to primary school children. With these tablets I can finally continue teaching my students and give them a sense normality," said a teacher at the temporary learning space.
The purchase of the tablets was facilitated by Plan International Australia.