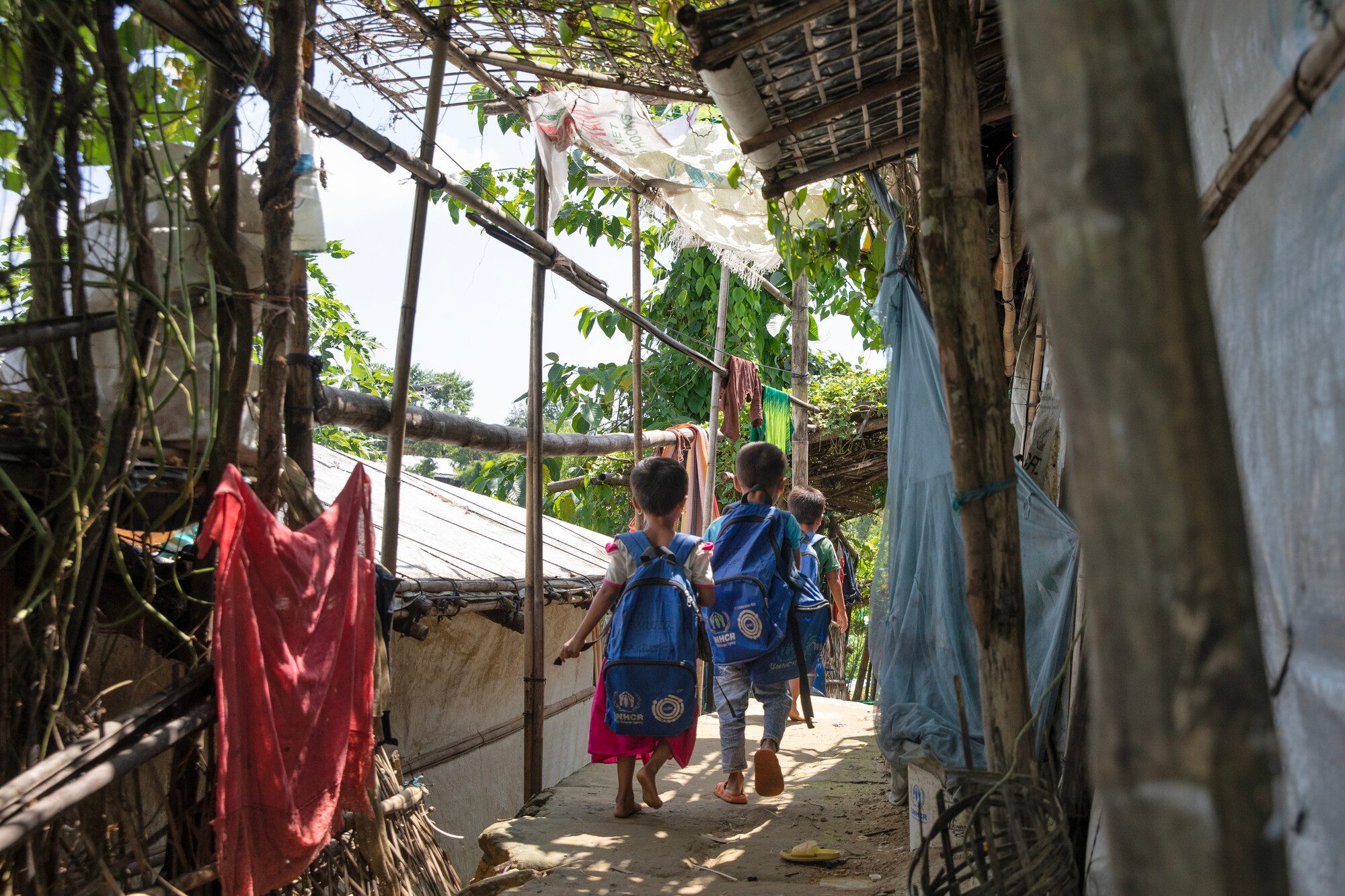 A Human Crisis:
Refugee hotspots around the world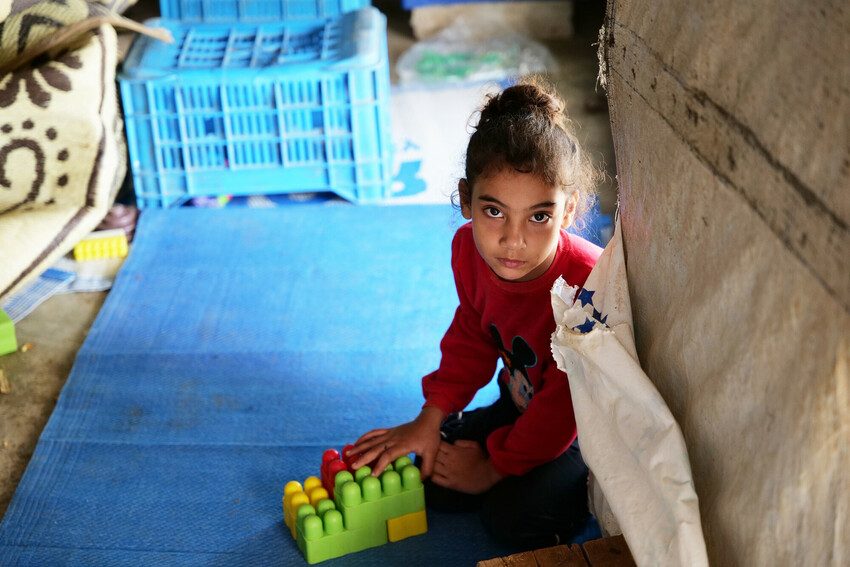 Where are the refugee hotspots?
We are witnessing the highest levels of human displacement in history.
Humans are on the move in their millions, driven away from home by war, persecution and violence.
There were 110 million forcibly displaced people in the world at the end of May 2023, more than the entire population of Germany.
40% of them, or 43.3 million people, were children.
Syria: 6.8 million refugees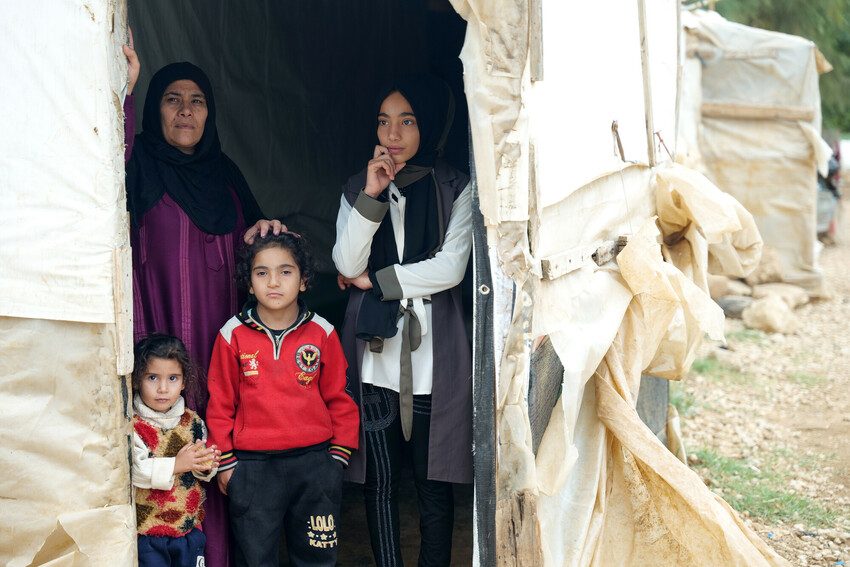 "I work to help my mother and father and sick sister," says 12-year-old Douaa (pictured centre), a Syrian refugee living in a camp in the Akkar District of Lebanon.
"My needs are clothing and education. If we received financial aid, I wouldn't need to work and could pursue my education. In the future, I would like to become a lawyer."
Millions have been displaced by the conflict in Syria, now more than a decade long, and showing no signs of ending.
Other factors such as COVID-19, a global food crisis, and the devastating 2023 earthquake have only added to the dire conditions faced by much of the population, causing the movement of thousands more, in search of refuge.
Syrians account for almost one in five refugees globally, with 6.5 million hosted in 131 countries.
Over three-quarters of Syrian refugees, 77%, reside in neighbouring countries, including Türkiye (3.5 million), Lebanon (814,700) and Jordan (660,900).
Children in Lebanon face critical levels of hunger, illness and missed education as the population is plunged further into poverty by the country's economic crisis. Deteriorating living conditions are putting an entire generations future at risk as children are forced to skip meals, drop out of school, and find work to supplement their family's income.
Ukraine: 5.7 million refugees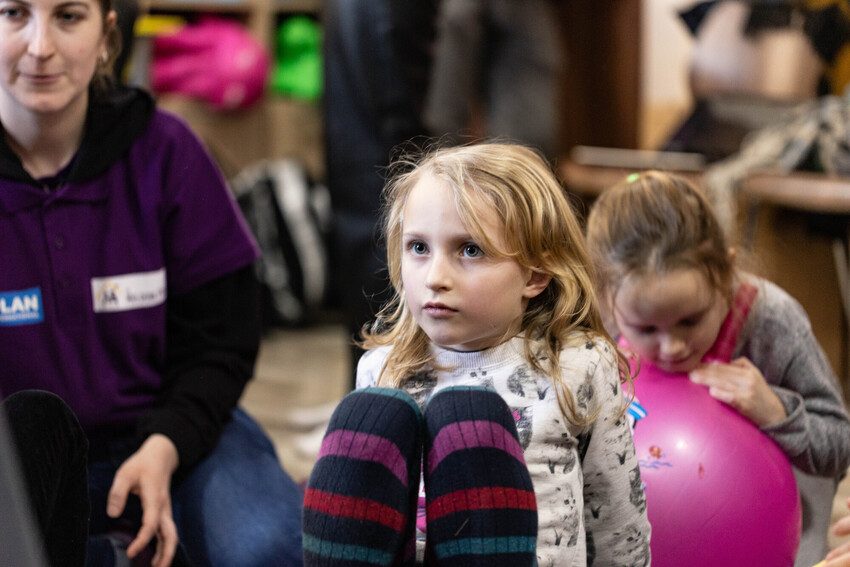 Twelve-year-old Vika arrived in Moldova from Odesa, Ukraine, with her mother and brother. She enjoys coming to the learning centre each day to do her lessons online. "It's very important to have computers with good Wi-Fi access," she explains, "as it's easier to study on computers than using your phone at home."
"Earlier it was a place for children, now it is a school," says Vika. "I love this place, it's very good. I make friends. It was very important, the computers, it's easier to study."
(Pictured: Ukrainian girl at one of our learning and play centres)
As the war in Ukraine rolls with grim inevitability into its third year, more than five million Ukrainians remain displaced within their country, and an additional 6.3 million are displaced across borders.
More than 17 million people are in need of urgent humanitarian assistance inside Ukraine.
Plan International is responding in Ukraine, Moldova and Poland to offer support to refugees via education and play centres, with a focus on girls and children. Since the start of the conflict in Ukraine, Plan International has reached more than 250,000 people in Ukraine, Moldova, Poland and Romania to date, partnering with over 40 local organisations.
Venezuela: 5.2 million refugees
More than seven million Venezuelans have fled abroad, one of the largest displacement crises in the world. Of these, 2.5 million are in Colombia, and Ecuador has received some 502,000 Venezuelan migrants and refugees.
Many migrants lack access to social services, according to Plan International's Forced Displacement Advisor, Enzo Mauro Tabet Cruz, including health, education, housing, and livelihoods. Some have also been victims of sexual and gender-based violence, discrimination and xenophobia. As the crisis continues, the need will grow for additional support to provide both humanitarian assistance and longer-term integration and development aid.
"We need to keep in mind, this is one of the many neglected displacement crises which Plan International is also working on across the world," says Cruz. "We work with host communities, refugees, and authorities to ensure children and young people can live their lives free of violence, and access quality education so they can grow up to fulfil their potential.
Refugees often face discrimination, exploitation, and abuse. Plan International works for displaced populations in countries including Ecuador, Colombia and Peru, via legal assistance, mobile protective spaces for children, and access to quality education that can empower girls.
Sub-Saharan Africa – East: 5 million refugees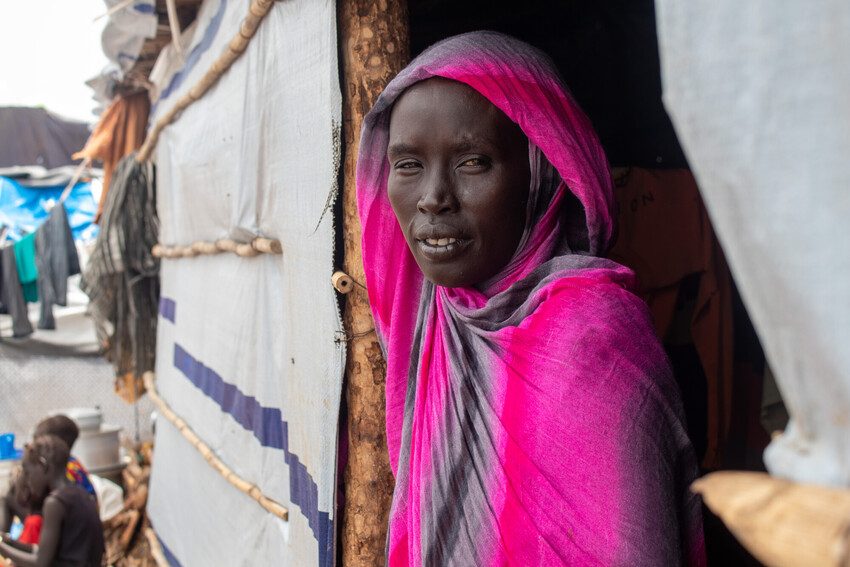 Alek, 30, arrived at the Renk transit centre in South Sudan with her 5 children a few months ago, after conflict forced her to flee her home in Sudan.

"It took us by surprise. There was heavy fighting, with huge weapons and artillery being used everywhere. Many people fled because they thought they would be killed. I took my money and the children and left."
By the end of 2022, there were around 2.3 million South Sudanese refugees.
As of April 2023, more than 97% of South Sudanese refugees were hosted in Uganda, Sudan, Ethiopia and Kenya.
In neighbouring Sudan, conflict broke out on 15 April, causing 2.5 million people to flee their homes, including nearly two million people who are now internally displaced. Despite ceasefire being declared several times, there's been no real let up in fighting, and humanitarian needs both in country and in neighbouring countries continue to worsen. Families fleeing the conflict continue to report witnessing devastating impacts of the fighting, including family separation, deaths and sexual violence.
In Renk County, in South Sudan's Upper Nile State, more than 6,000 people, most of whom are women and children, are now stranded in a transit centre where services are extremely limited. Aid agencies are helping transport people from the border to the transit centre where new arrivals join thousands of others living in overcrowded communal tents. Plan International is working to construct temporary shelters, and provide families with essential items such as mosquito nets, soap, and water treatment supplies.
Across the region, Plan International is working to deliver life-saving assistance to children, especially girls, whose lives have been devastated by the Sudan crisis. We are scaling up our humanitarian operations both in Sudan and in neighbouring countries, including Chad, CAR, South Sudan, Egypt and Ethiopia.
Sub-Saharan Africa – West: 1.1 million refugees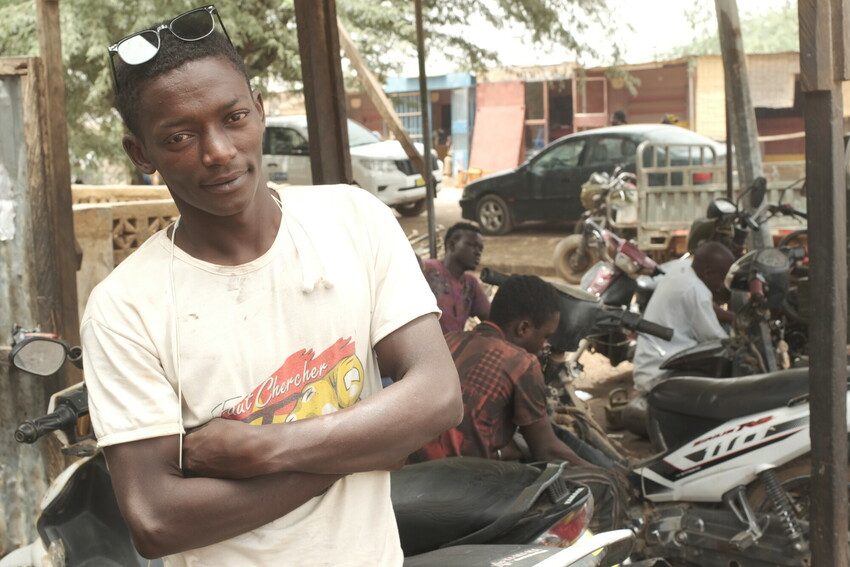 Ahmed, 23, left Mali nine years to take refuge in the north of Burkina Faso. Through a project implemented by Plan International he received entrepreneurship training and then took part in a motorcycle mechanics course. He now works in a garage.
"I say a big thank you to Plan International who have enabled me to become part of this society. Thanks to them I have a job today, allowing me to enter the world of entrepreneurship."
Forced displacement in the central Sahel reached new heights in 2022, according to the UN, with over 2.9 million refugees and internally displaced people across Burkina Faso, Mali and Niger, and an emerging trend of Burkinabe seeking asylum southward and northward, including in North Africa and Europe.
By the end of 2022, there were 1.1 million refugees and asylum seekers in Burkina Faso, Chad, Mali, Mauritania and Niger, driven from their homes by escalating conflict and a deteriorating security situation, further exacerbated by a worsening hunger crisis.
Violence and conflict spilled over to coastal countries (Benin, Cote d'Ivoire, Ghana and Togo), with several thousand new arrivals recorded. Given the complex interplay between conflict, climate change, food insecurity and widespread lack of socioeconomic opportunities, high levels of forced displacement have continued into 2023.
Myanmar: 1.2 million refugees
The Rohingya are a stateless Muslim minority in Myanmar, and the vast majority of Rohingya refugees seeking refuge from violence and persecution in Myanmar are women and children, including newborn babies. Many others are elderly people requiring additional aid and protection.
Some 1.2 million stateless Rohingya refugees have fled Myanmar since the start of violence in 2017, and 90% of Rohingya refugees now live in Bangladesh and Malaysia. Around 400,000 school-aged children are among the more than one million Rohingya Muslims living in Cox's Bazaar.
Plan International is at the forefront of education and health programmes in Cox's Bazar, Bangladesh, leading on education, early childhood development, protection and children and youth leadership.