The world's most comprehensive, searchable database of the status of girls in international law. Girls need it. The world needs it. And here are the reasons why.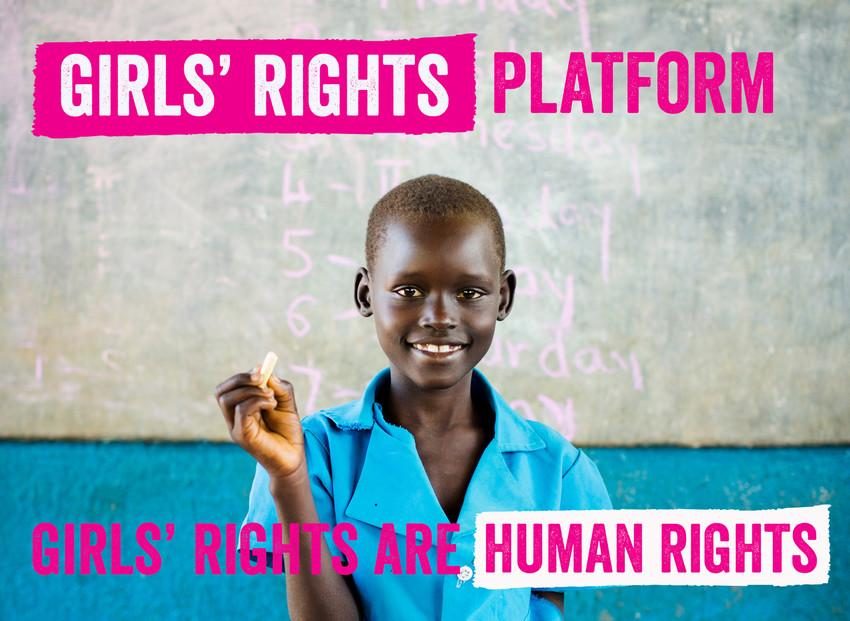 We know that girls face discrimination in their communities, but it doesn't end there. They are also being failed by the very legal frameworks that are meant to protect them.
Despite milestone agreements and promises to tackle gender inequality, millions of girls worldwide struggle to claim their rights because their specific needs are not sufficiently addressed by lawmakers.
The Girls' Rights Platform is the result of an in-depth study of the status of girls in international law. It is the world's most comprehensive, searchable database of more than 1,400 international policy documents shedding light on gaps in the law relating to girls. Think of it as a sort of 'Google for girls' rights'.
The world NEEDS the girls' rights platform, and here are the reasons why.
1. Girls are the most excluded group in the world
Girls face the double burden of being both young and female. Both cause them to be discriminated against.
We believe that by singling them out, using gender-specific language and addressing their individual needs, we can help even more girls defend their rights, live full lives and thrive in their communities.
2. Add factors like poverty or disability and this effect is magnified
Where factors like poverty, ethnicity or disability intersect with being a girl – and where gender stereotyping and unequal power structures prevail – girls' disadvantage is magnified.
This further limits their freedom, bodily autonomy and access to education and opportunity.
3. The statistics are shocking
Here's just a handful of them:
Half of all sexual assaults are committed against girls under 16 years old.
41,000 girls are forced into marriage every day.
32 million primary school-aged girls worldwide do not attend school.
We have our work cut out for us, but we'll do whatever it takes to tackle the discrimination faced by girls that is keeping these numbers so high.
This includes poring over thousands of policy documents to identify why girls are being failed and making them more readily available to those who can create change.
4. For laws that reflect girls' unique needs
Too often girls' issues are not tackled because they fall between the priority areas of women's and children's rights. Rarely are girls mentioned as a specific demographic in international law.
Where girls are mentioned, there is a failure to fully reflect the unique and specific barriers they face that are different to those faced by women or boys – making them 'invisible'.
The girls' rights platform as a resource will make it easier for policymakers to submit revisions and new laws that specifically address girls' rights issues.
5. To push the international community to commit to girls' rights
If we don't make girls' rights a priority, we are at risk of failing on Global Goal #5 – to achieve gender equality and empower all women and girls by 2030.
The platform aims to increase the visibility of girls' rights, to be a resource for advocates and lawmakers alike. With it, we will build a wider movement in support of girls so that they are invisible no more.
6. To create a more informed movement
This one is simple: knowledge is power.
The platform makes it easier for those who advocate and litigate for girls' rights to quickly get up to speed on the status of girls in international law. This way, we can grow and improve the movement.
7. To add bytes to girls' rights!
Never before has a platform of this scale been created to tackle girls' rights issues.
Alongside the world's largest database of policy documents involving girls, there are training tools for girls' rights advocates and negotiators, and a UN debate tracker which will be used to hold states to account on their promises.
The Girls' Rights Platform will revolutionise the way information and data can be used to advance gender equality worldwide.
Push for progress on girls' rights
It's time to push back on the regressive trends and forces that are stifling progress for girls.
We're calling on the international community to single girls out – to identify and articulate their specific rights and needs in a way that has never been done before.
Learn more about the current state of girls' rights including the gaps, trends and recommendations by reading our latest report: Girls' Rights are Human Rights.