Halting Lives: The Impact of COVID-19 on Girls
21 September 2020
This research report looks at the impact of the COVID-19 pandemic on girls and young women, with insights from over 7,000 girls across 14 countries.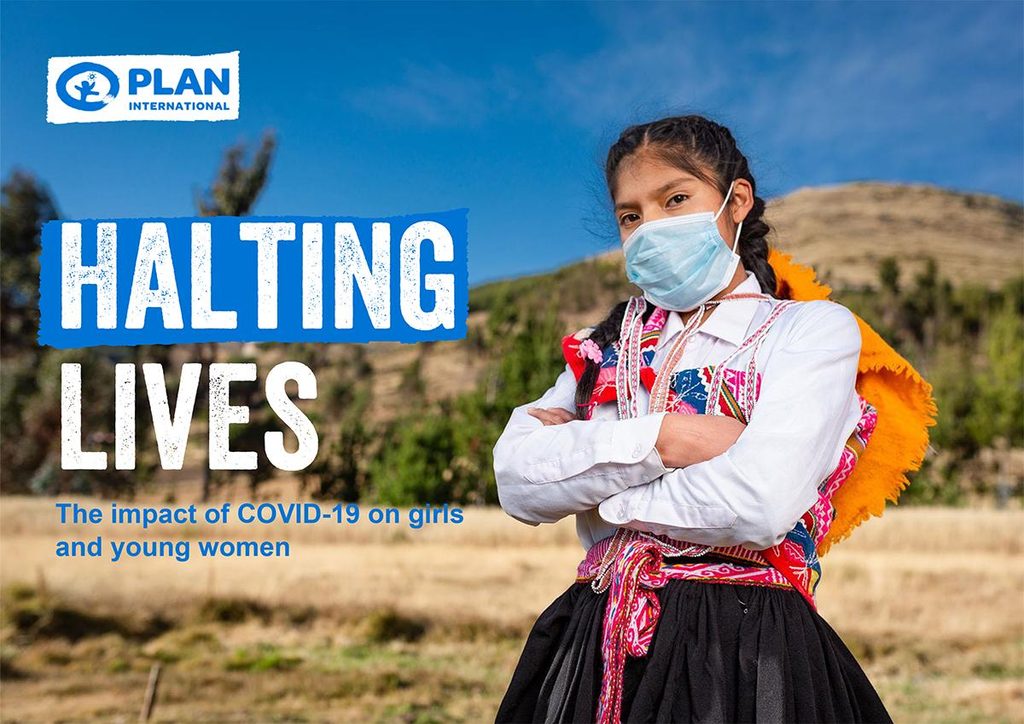 As cases of COVID-19 continue to spread worldwide it is becoming clear that the outbreak of this virus has implications that reach far beyond the direct impact on people's physical health. What started as a health emergency is causing fundamental shifts in society as governments struggle to try and contain the crisis.
At the height of the isolation measures about 3.9 billion people (half of the world's population) were in lockdown. Restrictions have eased in many countries, but COVID-19 prevention measures such as local lockdowns, social distancing, meeting only in 'bubbles' and wearing facemasks remain in place.
Increasing inequality
COVID-19 is having an impact on all sectors of society across the world. But its impact does not fall equally: the virus is taking advantage of pre-existing inequalities.
As the world has sought desperately to deal both with the medical impacts of the virus and to prepare a response to its many secondary effects, research on COVID-19 has accelerated. However, there is limited research on the social impacts of COVID-19 and on the consequences for young people, especially those specific to girls.
7,000 girls share their experiences
Plan International commissioned research to look specifically at the impact of the current pandemic on girls and young women, collecting data from over 7,000 girls across 14 countries. The report also includes extracts from interviews with young women, reflecting on the impact COVID-19 has had on their lives in Mozambique, Brazil, Ghana and Nicaragua.
The scale of this pandemic affects girls and young women in all aspects of their daily lives: their safety, wellbeing, education, economic security, health, nutrition and access to technology. All pre-existing inequalities are made worse by COVID-19. Its impact on girls and young women, who face unique vulnerabilities, needs to be acknowledged and it is their experiences and perspectives this research seeks to understand.
Emergencies, COVID-19