Syrian children must be protected at all costs
10 February 2023
Syrian children, especially those separated from their families, or who have lost one or both parents, must be protected at all costs, and given urgent psychosocial support to help them regain a sense of normality in the aftermath of the Türkiye/Syria earthquakes.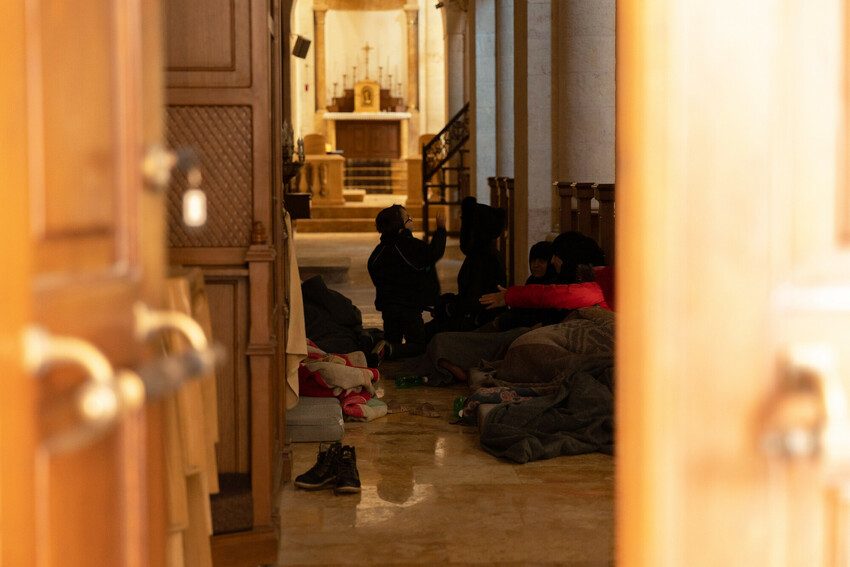 Syrian children, especially those separated from their families, or who have lost one of both parents, must be kept safe and supported to deal with the unthinkable trauma of the disaster and regain a sense of normality in the aftermath of the Türkiye/Syria earthquakes, NGO Plan International has said.
"In the aftermath of a disaster of this scale, looking after the emotional well-being of children should be a top priority," said the NGO's Global Humanitarian Director, Dr Unni Krishnan.
"Tens of thousands of children have suffered unthinkable losses and stress. Not only are they living through a war, now they are suffering the trauma of a disaster, and or losing their parents. They are cold, hungry, exhausted and terrified. They now need to be kept safe at all costs, and given access to mental health and psychosocial support."
Separated children are more vulnerable to violence and abuse
Children without parental care will suffer enormous stress from being apart from their close relatives, said Krishnan, and are more vulnerable to violence, abuse and neglect. Without an adult to take care of them, children may also be more vulnerable to trafficking or other forms of exploitation, he added.
"Children without parental care may also be at heightened risk of adoption, which should never occur during or immediately after an emergency. Plan International and partners supports all efforts to keep families together and prevent (further) family separation, through relief assistance, psychosocial and protection support."
Activities that will help to generate hope are critical to first-aid efforts, said Krishnan, calling hope "an engine that drives dignity". "And hope and dignity together makes relief more effective," he said.
"Children do not only need food, clean water and a safe place to stay, they also need emotional care," he said. "It is critical to offer children an opportunity to play, re-connect with friends and access information. Safe spaces that offer recreational, social and learning activities can help bring back these routines.
"In crisis settings, mind matters, and hope matters. The needs related to mental health are often invisible, and if you don't look, you will never find."
Working with partner MECC to meet children's needs
Plan International is working with its partner MECC in northern Syria to meet the immediate needs of children and families, who urgently need food, water, blankets and sleeping bags. Plan International is also working alongside its partners to assess the needs of children, especially children who have been orphaned by the disaster, and those separated from their families.
"The situation is dire on the ground," said Safir Salim, Field Coordinator at MECC in Aleppo, Plan International's partner organisation. "All children, including mine, are traumatised, their fear level is up to 10 times, there is no kind of psychosocial support for them now. Six hundred schools have been stopped and damaged. Children are out of school, and out of their homes thus no sense of normalcy."
"As a humanitarian organisation, we are absolutely committed to bringing the voices of children and girls to our response efforts in Syria," said Krishnan.
With schools closed, providing shelter to those who have lost their homes, children are left without their usual support frameworks. Our experience shows that children, especially girls, women and the poorest families, are most at risk of exploitation in a disaster like an earthquake.
"Children are often the most vulnerable in earthquake settings," said Krishnan. "Children who have lost their parents, young children separated from family and friends and displaced from their homes, and LGBTIQ+ children are often more vulnerable to bullying, abuse and exploitation. Relief efforts must place children, and the most vulnerable like displaced girls, first."
Don't ignore psychological needs
Two devastating earthquakes struck northern Syria and south-eastern Türkiye on Monday 6 February 2023, causing the deaths and injury of thousands of people, and leaving widespread scenes of devastation, with homes reduced to rubble and vital services destroyed.
Krishnan said: "A major earthquake and repeated aftershocks shake people and impact their psyche. Psychological needs are often invisible. Left unattended, they often leave lasting scars on young minds. It is critical to address the mental health needs of young survivors from day one onwards.
"We must now urgently ensure that protection and psychosocial services offering hope and a sense of normality are in place for all children in the catastrophic aftermath of the earthquakes."