Responding to the needs of vulnerable children in Syria
9 February 2023
Vulnerable children in earthquake-ravaged northern Syria urgently need food, water, blankets and sleeping bags to survive, says Plan International and partners MECC in Aleppo.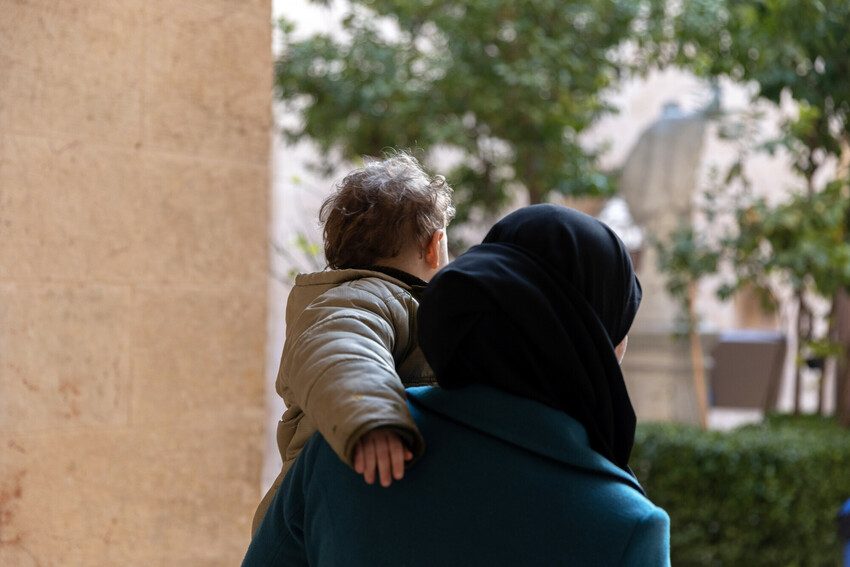 Children and their families sheltering in parts of north-west Syria devastated by two catastrophic earthquakes are in urgent need of food, water, blankets and sleeping bags, according to Plan International's partner organisation, MECC, in Syria, which is racing to respond to the immediate needs of children and their families in the aftermath of the disaster.
"Here there are a lot of elderly people and children, and they need everything like food and meals, blankets, sleeping bags," said Safir Salim, Field Coordinator at MECC in Aleppo, Plan International's partner organisation.
"We are in a church, and we have here around seven big rooms under the ground, with around 1500 people. Half an hour ago exactly we had another two tremors. Any extra moving makes the people so afraid."
Two catastrophic earthquakes struck north-west Syria and south-eastern Türkiye on Monday 6 February 2023, causing the deaths and injury of thousands of people, and leaving widespread scenes of devastation, with homes reduced to rubble and vital services destroyed.
The region is now experiencing regular aftershocks and a harsh winter snowstorm, which is hampering rescue efforts and adding to the plight of those affected. Displaced families seeking refuge in schools, churches, mosques and other temporary shelters urgently need lifesaving supplies if they are to survive in an increasingly challenging environment.
"Search and rescue efforts must be the top priority, and life-saving medical assistance, food, clean water and sanitation, and blankets to beat freezing weather conditions are also top priorities in the initial hours and days," said Unni Krishnan, Global Humanitarian Director, Plan International.
The toll of multiple crises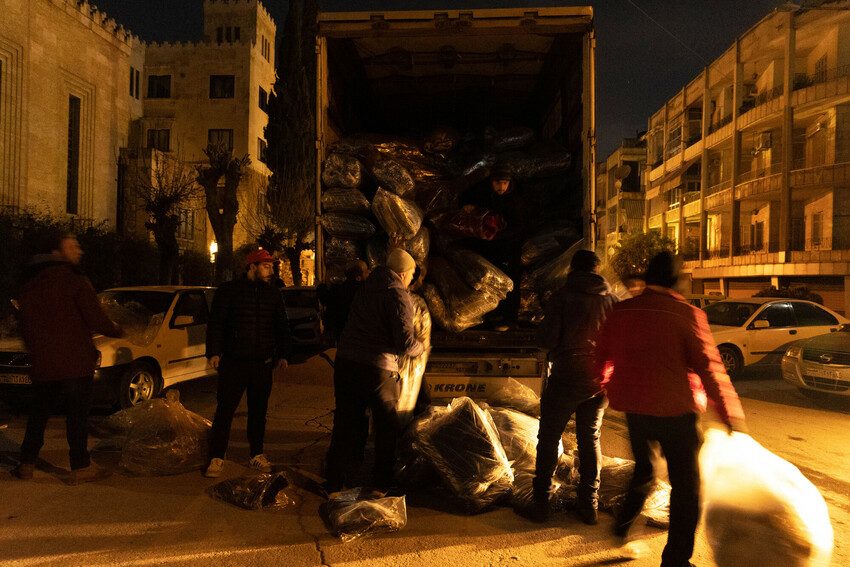 Plan International is extremely concerned about the toll that yet another crisis will take on children in the region, particularly girls and their families. With schools closed, providing shelter to those who have lost their homes, children are left without their usual support frameworks.
Our experience shows that children, especially girls, women and the poorest families, are most at risk of exploitation in a disaster like an earthquake. Women and children in the disaster-zone will be at risk of exploitation and abuse, should they find themselves once again displaced. The protection and safety of children, particularly girls, must be a top priority.
"Children are often the most vulnerable in earthquake settings," said Krishnan. "Children who have lost their parents, young girls separated from family and friends and displaced from their homes, and children with transgender parents are often more vulnerable to bullying, abuse and exploitation. Relief efforts must place children, and the most vulnerable like displaced girls, first."
Psychological impacts on children
We are also concerned about the psychosocial impact on children. Two catastrophic earthquakes, many deaths and injuries, and scenes of twisted steel and debris where once there stood homes, along with aftershocks being felt almost every two hours, will have heightened fear and anxiety among children. Their lives are changed forever.
"The situation was devastating, children were scared," said survivor, Mary, in Aleppo. "My son, for example, still can't sleep and keeps asking me if something will break or fall. These long moments had a very big impact; fear, anxiety, we're all very anxious and tired."
Krishnan said: "A major earthquake and repeated aftershocks shake people and impact their psyche. Psychological needs are often invisible. Left unattended, they often leave lasting scars on young minds. It is critical to address the mental health needs of young survivors from day one onwards."