1 JULY 2021
Plan International welcomes commitments announced by Facebook, Google, TikTok and Twitter at the UN Generation Equality Forum to tackle online abuse.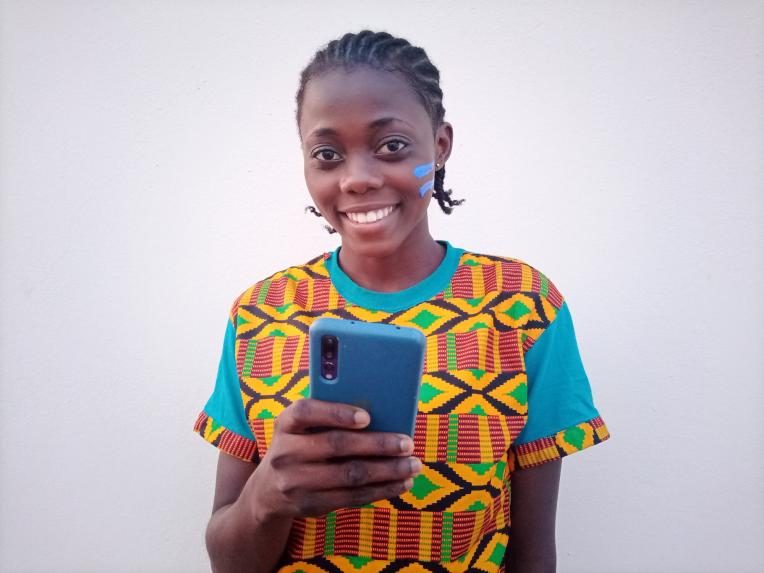 Facebook, Google, TikTok and Twitter, 4 of the world's largest tech companies, have today announced commitments to tackle online abuse on their platforms at the UN Generation Equality Forum in Paris.
Plan International has been calling on social media companies to improve reporting mechanisms as part of its Free To Be Online campaign, having been told by girls around the world that this is a top priority.
The organisation has welcomed the platforms' commitment to enable "greater capacity to address context and language" as a key step forward, reflecting the diversity of contexts and cultures in which online harassment and abuse take place around the world.

Online violence silences girls and young women
Sarah Carson, Head of Campaigns for Girls Get Equal at Plan International said: "Online violence is serious, it causes real harm, and it's silencing girls and young women's voices.
"Research by Plan International has found that more than half of girls worldwide (58%) have faced abuse or harassment on social media, and 1 in 5 (19%) have stopped or significantly reduced their use of a platform as a result."
"Girls and young women need to know that when they're abused, stalked and threatened online, they can report it to the social media platform. That they'll be listened to. That action will be taken and perpetrators will be held to account,"
"This commitment is a welcome step towards making online spaces safer for girls so they can express themselves without fear of backlash, damaging their ability to be seen, heard and become leaders."
Social media companies must speak to girls
"It is critical that social media companies keep involving girls and young women, in all their diversity, in building and developing reporting mechanisms that work for them and truly meet their needs."
Following the launch of Plan International's Free To Be Online campaign, Instagram, Facebook and WhatsApp engaged in a series of Girls Get Equal Listening Sessions, bringing together 15 inspiring girl and young women activists in direct conversation with the platforms to discuss solutions for girls' and young women's safety online.
Carson continued: "We also welcome Facebook's announcement of the formation of a Global Women's Safety Expert Advisors group, that will help develop new policies, products and programmes.
"We are delighted that one of the young women who engaged in the Girls Get Equal Listening Sessions has joined this group and has been invited by Facebook to provide ongoing input into tools, resources and policies that support women's safety. She will represent her community and network of girl activists, continuing to raise girls' voices for online safety.
"It is important that concrete action follows these commitments, and in developing reporting mechanisms, it is essential that girls' needs specifically are recognised and responded to. We are pleased that hearing directly from girls and young women with a diversity of identities and perspectives has helped the platforms continue to strengthen their approach to women's and girls' safety online and look forward to building on this even further."