24 MARCH 2021
Research by Plan International reveals grave concerns of girls and young women in the strife torn North West and South West regions of Cameroon.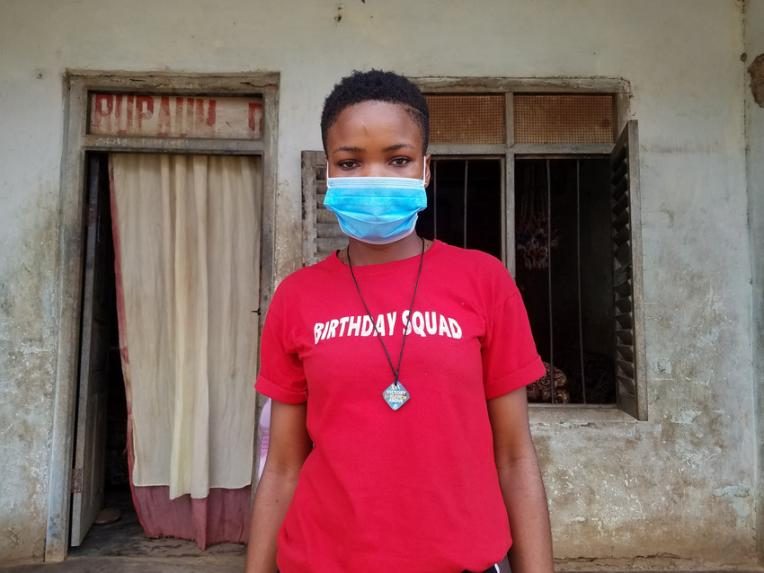 Girls and young women in Cameroon are dealing with a double threat of conflict and COVID-19, which risks their security, education and health, warns Plan International.
North West and South West (NWSW) Cameroon has been in conflict since September 2017, when tensions between Anglophone and Francophone communities escalated into violence. An estimated 3 million people have been affected by the conflict since.  
New research from the child rights and humanitarian organisation, Listen to us: Adolescent girls in NWSW Cameroon on conflict and COVID-19, hears directly from adolescent girls about their experiences living through this complex crisis.
Experiences of adolescent girls captured
Using surveys, key interviews and focus group discussions, the research captures a picture of the experiences of adolescent girls, including those who are mothers, pregnant, or married.
Their interviews reveal that, without intervention or support, a generation of girls risk remaining out of school, and living in fear of violence and exploitation, particularly sexual and gender-based violence. Both situations will have severe and lifelong consequences for girls.
Plan International's Country Director in Cameroon Miriam Castaneda said "Conflict in Cameroon has been largely ignored by the international community since the war began, but the situation here needs urgent attention. Schools remain closed, and we see rising levels of poverty and difficulty finding work."
"Now, with the added pressure from the COVID-19 pandemic making an already dangerous situation worse, the regions have been pushed to breaking point."
"As in other complex crises, adolescent girls and young women are being the hardest hit and it is vital that, in order to provide them with the support they need, we listen to their concerns and aspirations, and act accordingly."
Conflict has spread
Separatists in the NWSW regions declared independence from the central government in 2017, with insurgency and conflict spreading to most parts of the Anglophone regions within a year.
Education is a key battleground, with separatists imposing a boycott on education that uses the Government of Cameroon's curriculum. Many schools have been closed since the conflict began, and there have been attacks on those that have remained open. Early in 2021 under 30% of schools in the area were operational.
Completing education was a huge concern for the adolescent girls interviewed. Amina* said "Most of us used to finish school. Now we face serious challenges to go to school because of the war. Most girls now drop out because of unwanted pregnancy, poverty of the parents, insecurity of sexual abuse and outbreak of attacks from armed groups."  
Despite rising challenges, 98% of the girls who took part prioritised professional careers. Girls also saw health education, especially sexual and reproductive health, as a priority, and emphasised bringing healthcare closer to the people. They called for more skilled workers, especially nurses and doctors, who could prioritise healthcare for pregnant women and girls. 
Conflict and poverty, exacerbated by the pandemic, heighten household tensions with 90% of respondents mentioning lack of basic income as a push factor for sexual exploitation, including child, early and forced marriage. Grace* said of her family "I'm not at peace because they want me to get married." Audrey*, a young mother, commented "Some girls who are first born have to sacrifice and work to take care of the little ones so they have to drop out of school".
Girls want peace and an end to attacks on schools
Ms Castaneda added "Underlying everything, the girls emphasised the overall importance of peace and a desire to see the end of this long-running conflict. We are calling on United Nations Member States and the Government of Cameroon to prioritise peacebuilding, which includes a ceasefire, as well as protection and concrete measures to end attacks on schools. In addition, all possible measures must be taken to address barriers to education for out of school adolescent girls."
Plan International is also calling on international communities, the Cameroonian government and donors to prioritise efforts to reduce violence, particularly sexual and gender-based violence against adolescent girls.