21 DECEMBER 2020
Failing to distribute safe and effective COVID-19 vaccines to low and middle-income countries could lead to a profound setback to girls' and women's rights.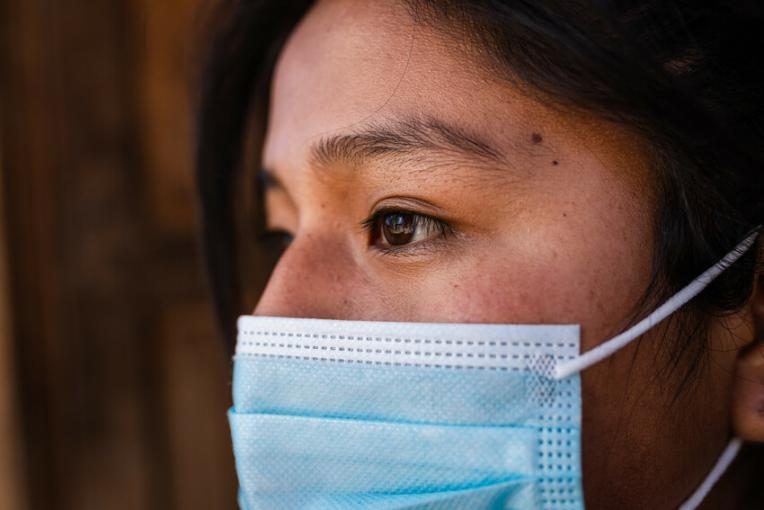 Governments should act to make sure all countries can deliver effective immunisation programmes, which are widely seen as key to systematically lifting lockdowns and kickstarting economic activity.
Research by Plan International has found that girls and young women are disproportionately vulnerable to the secondary impacts of COVID-19 and that economic downturns, job losses and school closures have worsened existing gender inequalities.
Equitable distribution of vaccines
Damien Queally, Executive Director of Global Programmes for Plan International, said "The pandemic has pushed poorer countries to the brink of disaster, with girls suffering the worst consequences, from dropping out of education to child marriage and sexual violence. Without equitable distribution of vaccines, girls and women will continue to lose out the most.
"After a year like no other, the approval of multiple safe and effective COVID-19 vaccines and the start of immunisation campaigns in several countries is something to be celebrated. For many, it is the beginning of a return to normal life."
"But unless the vaccine is fairly distributed across the world, women and girls' rights will be at risk. Whether by putting them at increased risk of becoming victims of domestic or sexual violence, or being married against their will, the pandemic has already unravelled decades of progress on gender equality."
"If developing countries are unable to roll out COVID-19 vaccination programmes at scale, countless girls and young women will continue to face the dangers associated with lockdown. This would be a huge step backwards for equality, and we therefore urge power holders worldwide to ensure fair access to the vaccine."
Gender-based violence has soared during pandemic
Gender-based violence has soared during the pandemic, and it is feared that an additional 2 million girls have been subjected to female mutilation/cutting this year as a result of missing school and disruption to prevention programmes, according to the UN.
It is also feared that difficulties in accessing modern contraceptives could result in up to 7 million unintended pregnancies over six months of lockdown, and that there could be an additional 13 million child marriages.
In a landmark survey of 7,000 girls across 14 countries earlier this year, Plan International also found that nine in ten (88%) have experienced anxiety during the pandemic, with rates higher among those in lower-middle and low-income countries.
Include refugees and displaced people in vaccination campaigns
Plan International is urging governments worldwide to ensure that low and middle-income countries receive an adequate supply of COVID-19 vaccines and include vulnerable and excluded groups in vaccination campaigns, irrespective of income, including people who are refugees or have been displaced from their homes.
The organisation also stands ready to support immunisation campaigns by using its existing network in programme countries in Latin America, Africa and Asia to raise awareness and support health facilities with supplies such as personal protective equipment (PPE).
Since the outbreak of the novel coronavirus pandemic in March, Plan International has been supporting communities and countries as they respond to the virus and its knock-on effects.