21 SEPTEMBER 2020
New research from Plan International reveals that girls and young women are bearing the brunt of COVID-19's secondary impacts, with 95% saying the pandemic has negatively impacted their lives.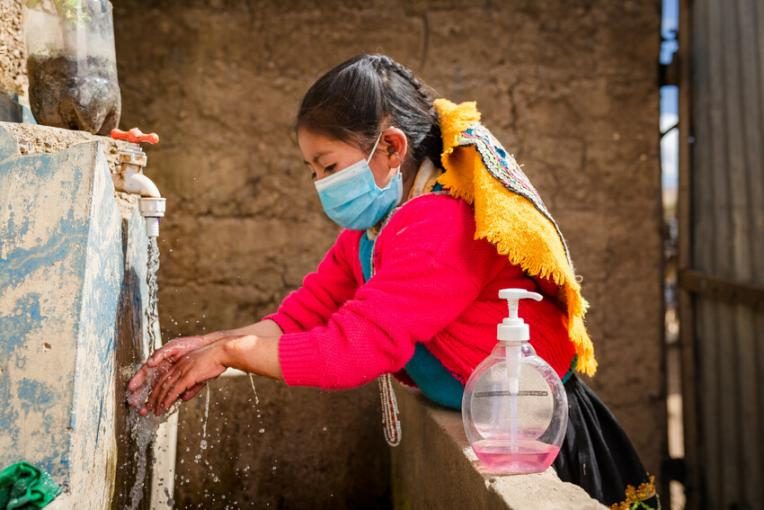 Nine in ten girls (88%) say they are feeling high or medium levels of anxiety as a result of the COVID-19 pandemic, according to a landmark survey, involving over 7,000 girls in 14 countries, conducted by Plan International.
For the girls surveyed, aged 15-19, the most prevalent fears concerned their own health (33%) and the wellbeing of their families (40%). Nearly a third (26%) were worried about the loss of household income due to the pandemic. 
 
'Halting Lives: The Impact of COVID-19 on Girls and Young Women' is the most extensive study of its kind focusing on the impact of the COVID-19 pandemic on girls from 14 countries including Spain, India, Ghana, Brazil and the USA. 
Girls face wide-ranging impacts
The research shines a light on the complex challenges girls are facing, ranging from the impact on their education to their ability to leave home and socialise.
62% of girls surveyed said they were struggling as a result of not being able to go to school or university.
More than half (58%) of girls are feeling the negative effects of not being able to leave the house regularly.
Another 58% highlighted not being able to socialise with friends as a negative consequence of the pandemic.
Anne-Birgitte Albrectsen, CEO of Plan International, said "The survey is a wake up call for governments to recognise that health emergencies affect groups differently, and the potentially devastating long-term consequences that will be suffered by girls."
Forced out of school
"For girls, the risks of staying home are heightened. It affects their mental health and puts them at risk of domestic violence. There is also a real threat that they will be made to drop out of school. In some of the poorest countries, girls are at risk of losing more than half of their education."
The report is being launched via a virtual intergenerational dialogue between girls and world leaders at the United Nations General Assembly on 23 September. This dialogue will present an opportunity for girls to outline their key demands in the response to COVID-19 and for world leaders to respond.
As part of the study, Plan International also conducted interviews with girls in Mozambique, Ghana, Brazil and Nicaragua, reflecting on the impact of COVID-19.
Deborah, 18, from Brazil, is thinking about dropping out of school because of the pandemic. She said "Some of my friends have suggested websites to help with my studies, but I didn't see any results and I don't always have good access to the internet. I'm also very discouraged. I don't think I'm the only one who feels this way." 
Struggle to make ends meet
Worldwide, mounting financial burdens and increased poverty have put a strain on household incomes, with girls and women in informal work bearing the brunt of global economic downturns.
For 19 year old Deolinda from Mozambique, lockdown, not the virus, has had the greatest impact on her and her family. "We were told that to prevent getting infected from this coronavirus, we must stay at home and not go to school or work.
"This makes it very difficult for me because I rely on small on the spot jobs, this is how I have been providing for my family."
Isobel Fergus, Research Manager at Plan International, said "During this pandemic girls and young women are shouldering greater economic, domestic and emotional loads."
"They've told us about tensions at home, feeling lonely, and missing school, their friends and the freedom of going out. All these are crucial components of a young person's development, crucial to their health and wellbeing."
"It is going to be very difficult to make up for this lost time and the digital divide means girls, particularly in low income countries, find it hard to access the information they need for their education and their health."
COVID-19 responses must prioritise girls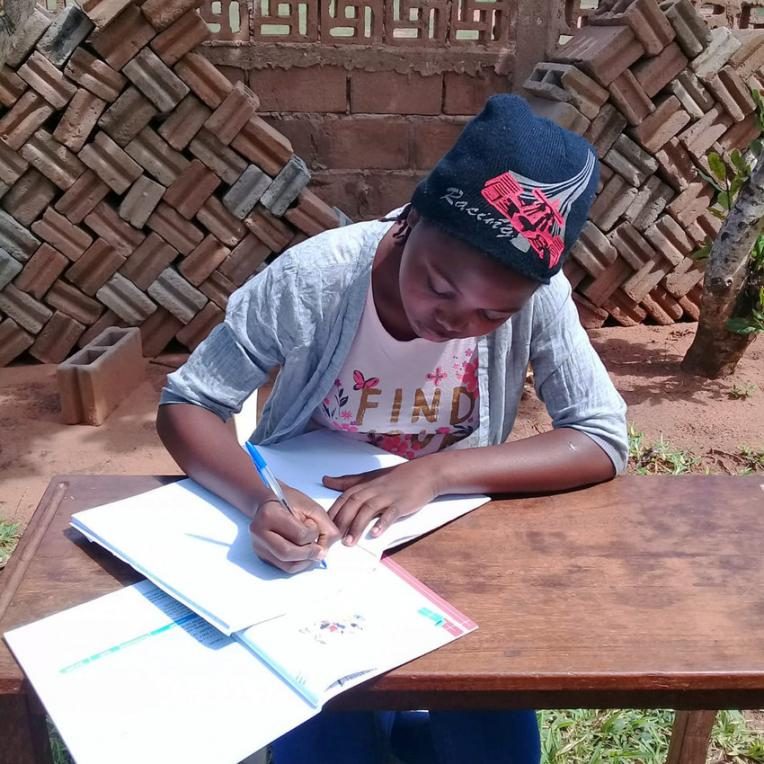 Plan International is raising €100 million to protect some of the world's most vulnerable children, especially girls, and their communities in over 50 countries from the impacts of COVID-19.
The organisation is calling for global, regional and national authorities to ensure COVID-19 response plans take into account unique challenges faced by girls because of their age and gender.
"All responses must seek to address gender equality, ensuring help reaches the most vulnerable. Governments must also ensure learning continuity during school closures and prioritise a safe return to school." said Jorgen Haldorsen, Plan International's Director of Disaster Risk Management. 
The organisation is also urging authorities not to de-prioritise sexual and reproductive health and rights access and make safeguarding all children and women against any form of gender-based violence a priority.