Mothers learn positive parenting skills together
Kunta and her village's mother group are participating in the Child Dream project, aiming to empower parents, caregivers, and community organisations to provide children with the care they need.
At just 19 years old, Kunta embarked on the challenging journey of motherhood. Her lack of preparation and adherence to traditional customs during her first pregnancy left her malnourished and struggling to provide for her child. "I didn't have any idea how to take care of a child by myself. My mother-in-law stayed with me for a couple of months to help look after my son," said Kunta. Her mother-in-law, though well-meaning, introduced solid foods prematurely, further complicating matters.
Dil maya, a community health volunteer who recognised Kunta's plight provided essential support, including iron and calcium tablets, but traditional beliefs still held sway, limiting her impact.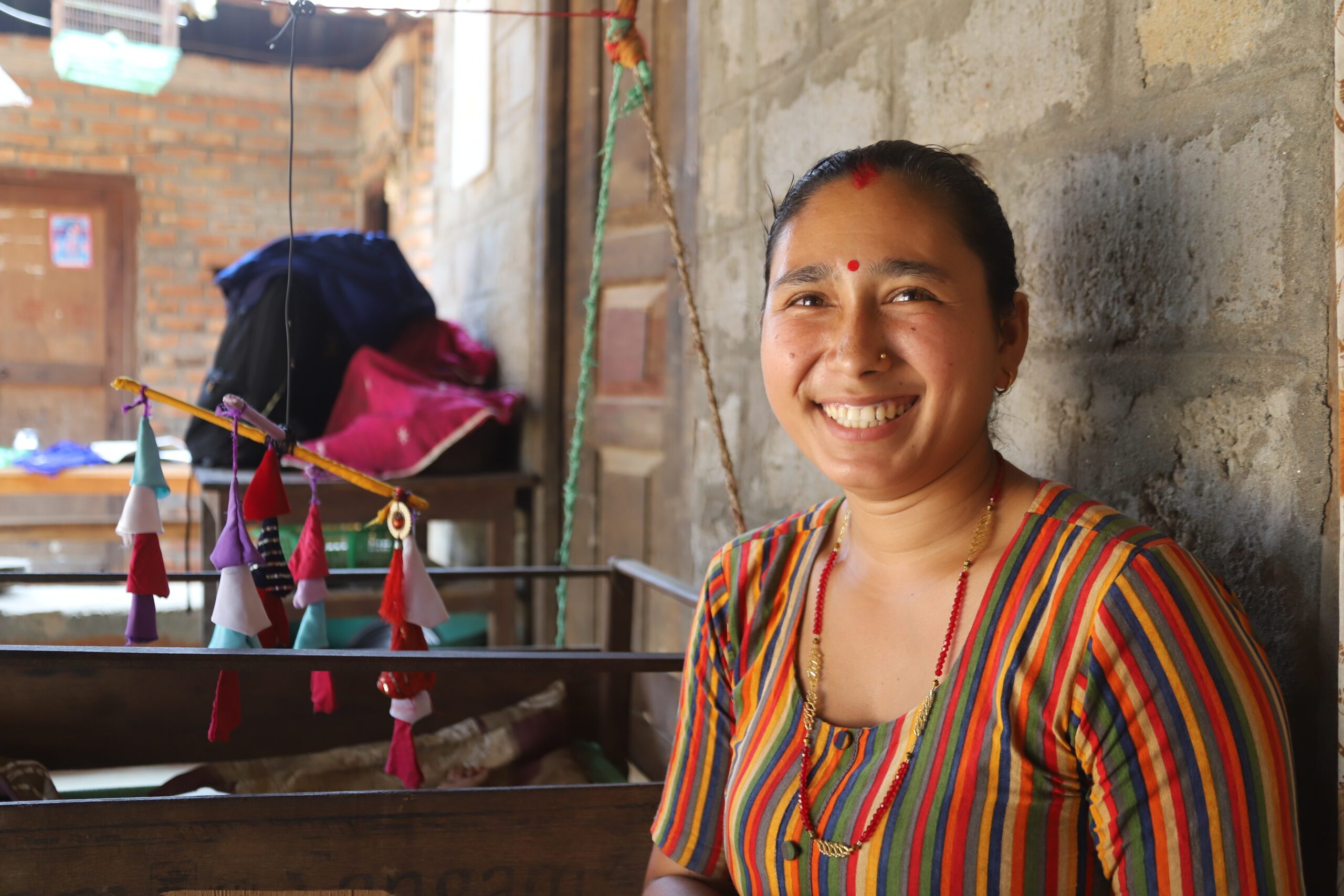 "I was malnourished during my first pregnancy. I didn't gain weight and could not produce enough milk for my child. Up until today, my first child is not able to gain any weight and is tired most of the time."
The rural life in Nepal
Living in a remote village in Nepal's Sindhuli District, Kunta's life revolved around her husband, her children, and a small grocery shop next to their home. Her husband's late-night work hours left her largely responsible for childcare and household chores.
Kunta's life took a transformative turn when she was invited to join a mothers group organised by Plan International in partnership with HANDs Nepal. The group was part of the Child Dream project, aiming to empower parents, caregivers, and community organisations to provide children with the care they need.
The power of knowledge
In the mothers' group, Kunta learned invaluable parenting skills. She discovered the significance of stimulating her child's five senses for overall development and embraced proper nutrition during pregnancy. These sessions shattered traditional norms and encouraged her to use creativity to benefit her children.
The positive parenting sessions targeted pregnant women and young parents, encouraging them to break free from traditional gender norms. Kunta, inspired by her fellow mothers, began to prioritise education for her children and create a positive learning environment.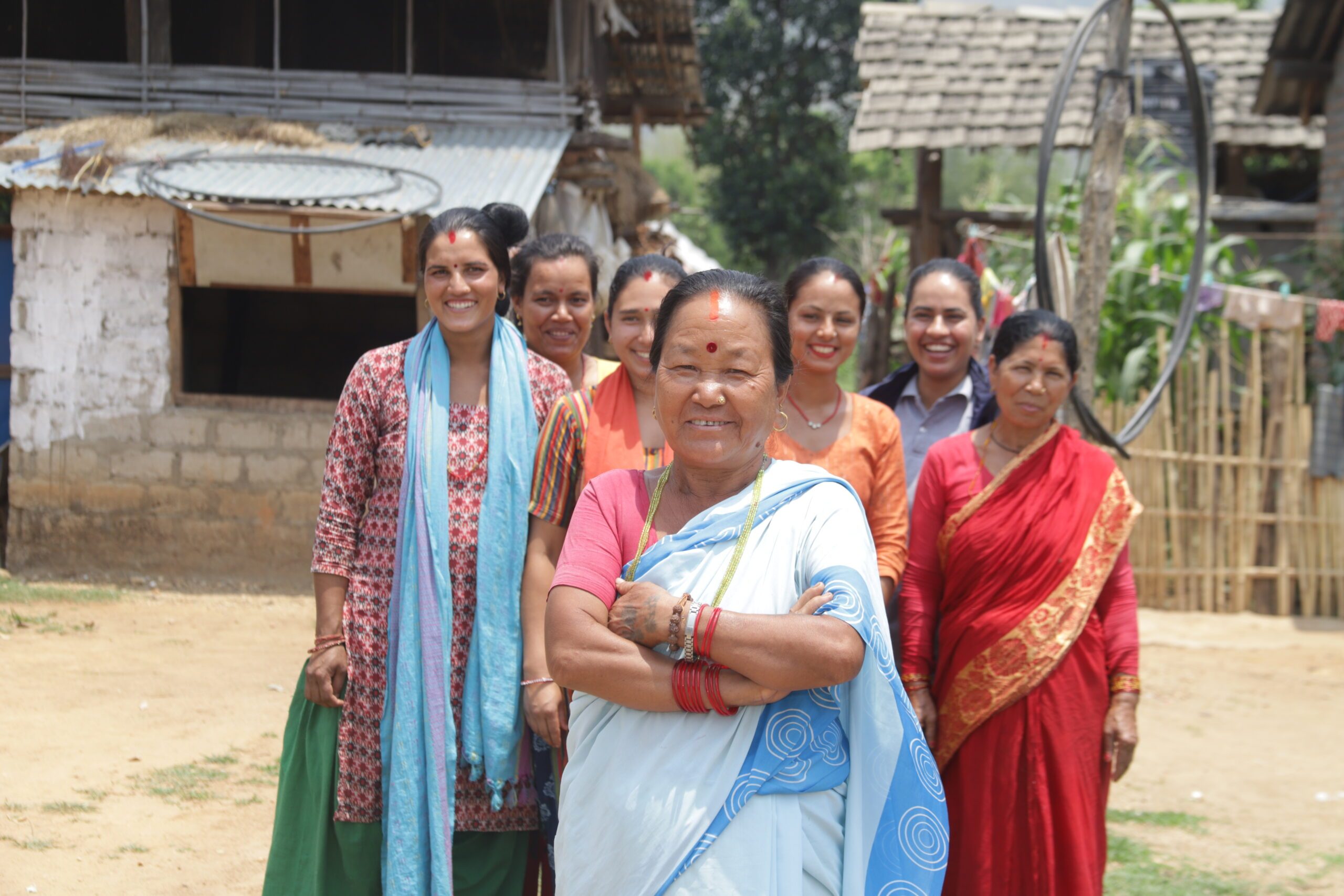 "Joining the mothers' group was the best decision I ever made. I joined before my second pregnancy which helped me to openly discuss and plan with my husband before, during, and after my second child was born," explains Kunta.
"At parenting sessions, I learnt new skills such as using old clothes to make toys for my children. I learnt about the importance of stimulating the five senses for my child's overall development. I chose colourful clothes for the toys, spoke to my belly during my pregnancy, ate nutritious food including fish and meat, and listened to all the stories and songs."
A father's transformation
Kunta's transformation didn't stop with her. She convinced her husband to join the parenting sessions, leading to a significant shift in his behavior. He became more involved in household chores and abandoned the sale of cigarettes, acknowledging the adverse effects on their child's health.
Dil maya, the community health volunteer, witnessed Kunta's remarkable progress. The once hesitant mother was now following all the advice diligently.
Kunta and her husband started spending quality time with their sons, creating stronger family bonds. They prioritised their elder son's education, engaging in activities that fostered their relationship.
A brighter future
Kunta and her husband's newfound sense of responsibility led to a beautifully decorated bedroom for their children, adorned with their artwork and positive messages. Their commitment to their children's well-being had blossomed into a brighter future.
"I help my elder son to draw and colour his homework. I collect his drawings and put them on the wall to show my appreciation. He loves it when I do that," explains Kunta.
In a small rural community in Nepal, Kunta's journey from an unprepared, traditional mother to a confident, educated parent demonstrates the immense impact of human-centric initiatives. Through positive parenting and community support, Kunta and her family have rewritten their story, ensuring that their children have every opportunity to reach their full potential.
About the project
The Child Dream project is being implemented in five districts of Nepal; Makwanpur, Sunsari, Jumla, Bardiya, Sindhuli, and in more than 300 communities across ten municipalities. The project targets pregnant women and young parents of children under the age of three. Positive parenting sessions are conducted to teach parents new skills and knowledge.
In the ten municipalities, volunteers who were trained to facilitate parenting education sessions are now supporting municipal level positive parenting steering committees. Trained community members work together to promote best practices and create enabling environments for early years children.
Early childhood development, Early learning, Parenting