Building healthy relationships for young parents
Sangita and Vivek are young parents learning positive parenting in their community to support their children.
Sangita, 20, and Vivek, 24, are the parents of a 10-month-old baby boy. They were both still at school when they met and fell in love. Wanting to be together, they decided to drop out of school and elope to get married 3 years ago.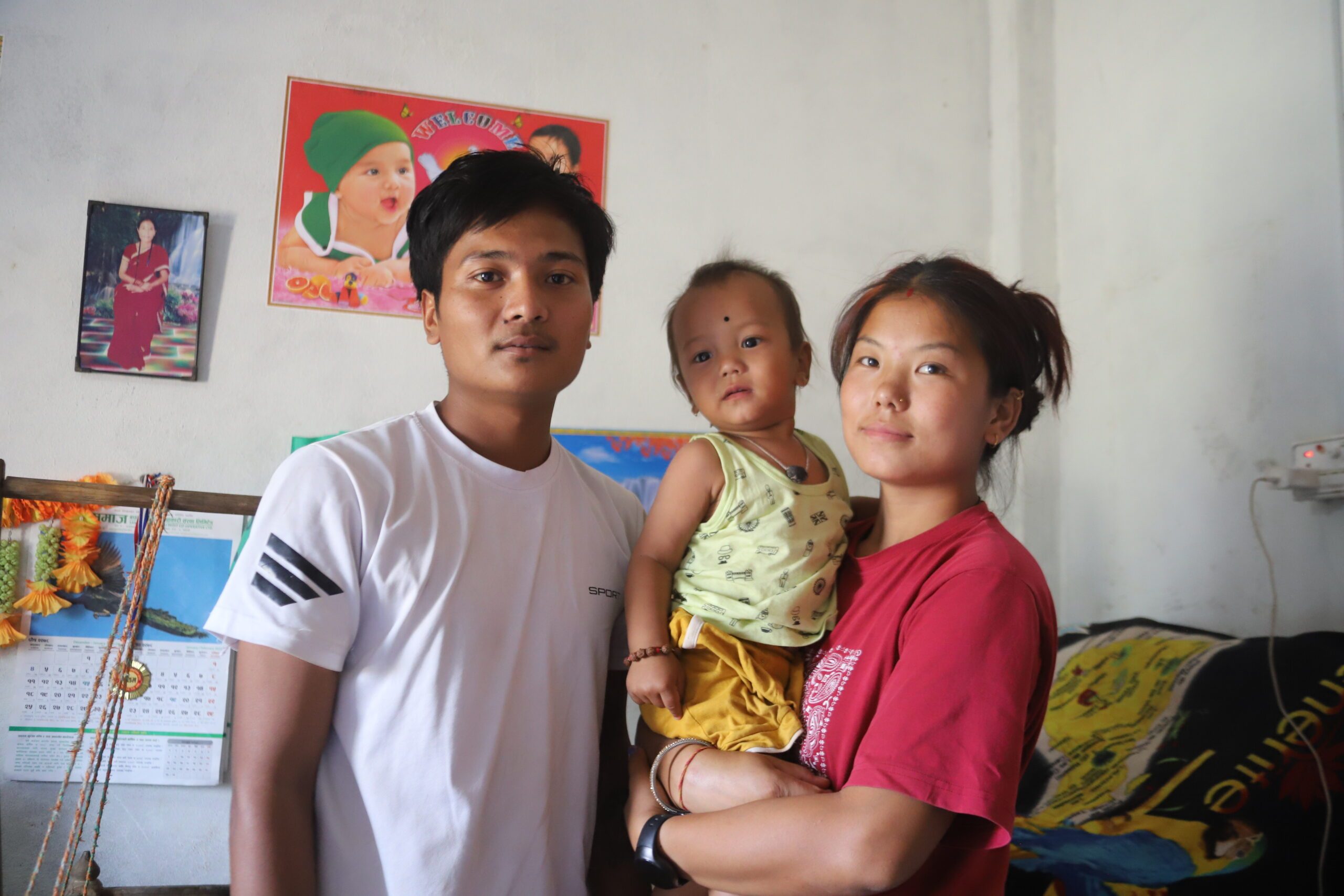 When Sangita fell pregnant, the young couple had no idea what to expect due to their lack of sexual reproductive health awareness. "I didn't even realise that I was pregnant, I was very shy to even tell Vivek and his family members," shares Sangita.
Hearing about the newlywed young couple during a visit to their village, Champa Khatiwada, a social mobiliser for the Child Dream project implemented by Plan International in partnership with HANDS Nepal, decided to visit them.
"Sangita looked pale and tense when I first met her. I tried to communicate with her but she was too shy," explains Champa. "I suggested she take a pregnancy test to confirm if she was pregnant."
Vivek continues the story: "As suggested by Champa, I went to look for a pregnancy testing kit but I had no idea where I could buy one from. Later, my friend suggested that I go to the nearest health centre."
Once Sangita's pregnancy was confirmed, the couple were invited to join parenting sessions organised by HANDS Nepal in their community for young parents.
"After joining the parenting sessions, Vivek and I started to allocate quality time to each other. We then discussed our feelings about our first pregnancy and how we should take care of the baby in the future," says Sangita. "I learnt that the baby could sense and hear our conversations. I wanted us to only talk about positive things and start bonding with our child before it was born."
Parenting sessions share vital prenatal information
At the classes, the couple received vital prenatal information and were encouraged to visit the health centre regularly to check Sangita's health and that the baby was developing properly.
Sangita and Vivek made sure they followed all the instructions and suggestions made during the parenting sessions carefully and were delighted when their son was born without any issues.
"We were happy the delivery was normal. My wife gave birth to a healthy baby. I continued going to the parenting classes to learn more about children's early development," Vivek says.
"I learnt we needed to focus on the first few years of the child's life, as during this time, a child's brain develops at an extraordinary rate. This provides an opportunity to shape their ability to learn."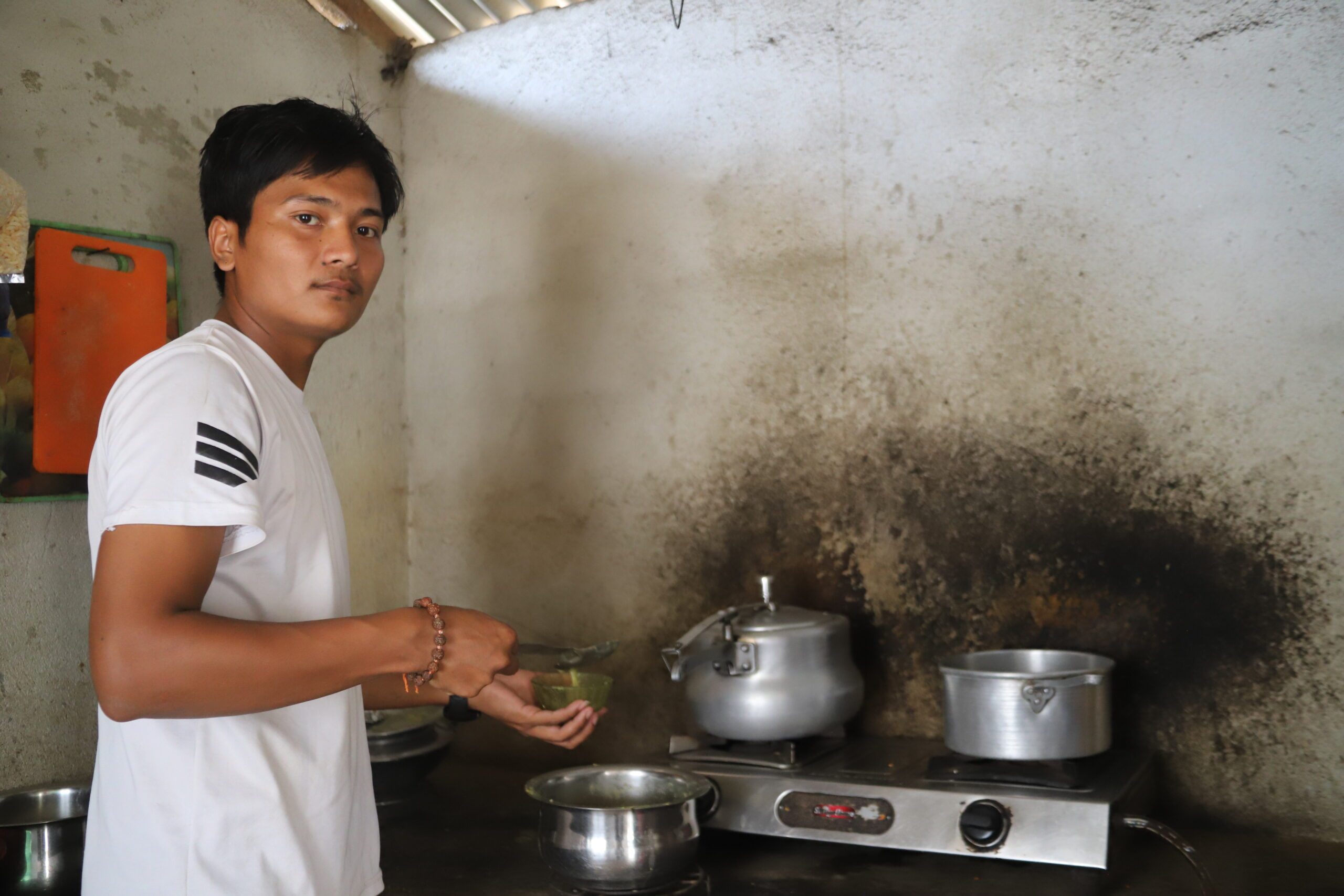 Sangita tells us that they both share the household chores equally. "It all started during my pregnancy but Vivek continued helping me with the cooking, cleaning and taking care of the baby. They have developed a close bond because of this."
Children develop through play
Good parenting means allowing children to develop their personalities through play. Play, along with being a fun activity, helps improve children's cognitive, physical, social, and emotional well-being.
"I learnt to be patient. Now I pause before I react. I want my child to learn compassion and empathy. If I did not change my behaviour, he will never learn. Scolding might take the heat off my head, but the impact it will have on the young impressionable mind is lifelong," says Vivek.
Sangita tells us she wants to keep her child away from mobile phones. They rarely use their mobile in front of their child and she thinks his young mind will not progress if he starts using a mobile phone at an early age. Instead, Sangita and Vivek make balls, toys, and cars using the local resources available for their son. Both enjoy spending quality time playing with their son.
"I used soft materials to make the toys for my child. I collected colourful clothes, threads and buttons for decorating the toys," says Sangita.
Vivek adds: "In the parenting sessions, we learnt to use materials like pebbles and corn inside a ball. It makes different sounds. I tried to make it for my child."
The parenting sessions have also taught the couple storytelling skills, and they are encouraged to spend time together discussing day-to-day activities, reading together, or walking through the garden with their child.
Now Vivek and Sangita want to learn new skills to help their children develop to their full potential. Joining a mother's group, Sangita has been introduced to new information shared by other mothers.
"I am learning about nutritious food for my child that I can prepare at home," says Sangita. "I want to make sure that my child receives all the necessary vaccinations on time. I regularly visit the health centre to obtain supplements like vitamin A and polio drops."
About the project
The Child Dream project is being implemented in 5 districts of Nepal (Makwanpur, Sunsari, Jumla, Bardiya and Sindhuli) in more than 300 communities across 10 municipalities.
The project targets pregnant women and young parents of children under the age of 3. Positive parenting sessions are conducted to teach parents new skills and knowledge.
In the 10 municipalities, volunteers who were trained to facilitate parenting education sessions are now supporting municipal-level positive parenting steering committees. Trained community members work together to promote best practices and create enabling environments for early years children.
Early childhood development, Early learning, Parenting