26 FEBRUARY 2018
Discriminatory language and gender stereotyping have a profound impact on girls' confidence, agency and expectations for the future. Revolutionary new app, Sheboard, is helping smash the stereotypes that hold girls back.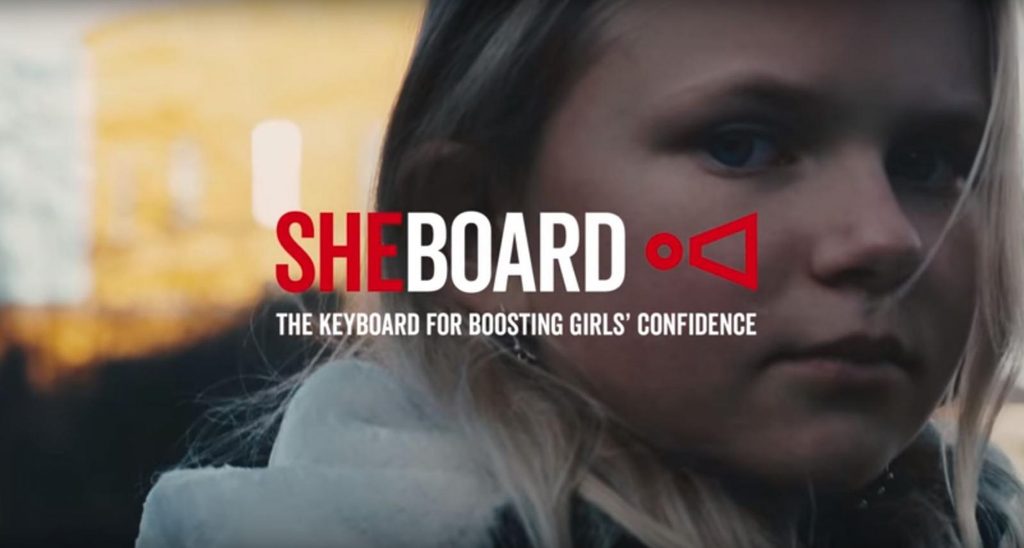 Sheboard – the app for boosting girls confidence and tackling damaging gender stereotypes.
Ask most people to name the countries with the world's best levels of gender equality, and chances are they'll mention Finland. The country is renowned for its excellent anti-discrimination laws and policies and high female labour-force participation.
Yet despite Finnish women being the first in the world to win the right to hold public office, more than a century later they are still at a disadvantage compared to men in many aspects of their lives.
Harmful gender norms that promote male dominance in heterosexual relationships can have a worrying impact on their lives: more than 53% of Finnish women report having experienced psychological violence since the age of 15.
Words can have damaging effects
Heidi, 35, from Tampere in southern Finland escaped an emotionally abusive relationship several years ago.
Heidi escaped an emotionally abusive relationship some years ago.
"If he'd hit me it would have been clear to me that he'd crossed the line, but when the abuse is psychological, it can take years before you realise what's happening."
"When somebody continually abuses and underestimates you and makes you think that you are weak and that no one cares about you, you start believing it yourself."
Plan International is tackling gender inequality by working to change the gender norms that first occur in childhood and adolescence, in order to have a lasting effect throughout women's lives.
Transforming gendered language
Working with Samsung, we recently launched a new predictive text app in Finland, the Sheboard, which questions the way people talk to and about girls and seeks to raise awareness of the impact of gendered speech.
Gendered norms and discriminatory language have a profound impact on girls' confidence, agency and expectations for the future.
Sheboard empowers girls and women by suggesting gender-neutral language and diverse words – for example, suggesting "achiever" instead of "princess".
Gendered norms and discriminatory language have a profound impact on the empowerment of girls, their confidence and expectations for the future.
In a study of 400 children aged 5, 6, and 7, of which half were boys and girls, the 5-year-olds were less likely to differentiate between genders with regard to intelligence. However, by the age of 6, girls were more likely to categorise boys as 'really, really smart' and categorise themselves as 'nice.'*
Recognising girls' power and potential
The Sheboard app aims to start a conversation around the language associated with gender stereotypes and encourage a new mindset around girls and their abilities.
While it won't stop emotional abuse, the idea is that the app will remind girls of their potential and help challenge the harmful gender stereotypes which sees them growing up – even in countries like Finland – with the belief that they should tolerate a level of abuse or curtail their ambitions.
As Nora Lindström, Plan International's Global Coordinator for Digital Development, says: "The purpose of the Sheboard is to bring attention to these issues both in Finland and internationally. We want to help people see the impact that words have and make them consider ways in which they can change how they talk in order to empower girls."
* Plan International is not responsible for the content of external sites. 
 
Girls Get Equal, Technology for development