Plan International is distributing 25,000 solar radios to girls in Sierra Leone so they can continue their education despite the impacts of COVID-19.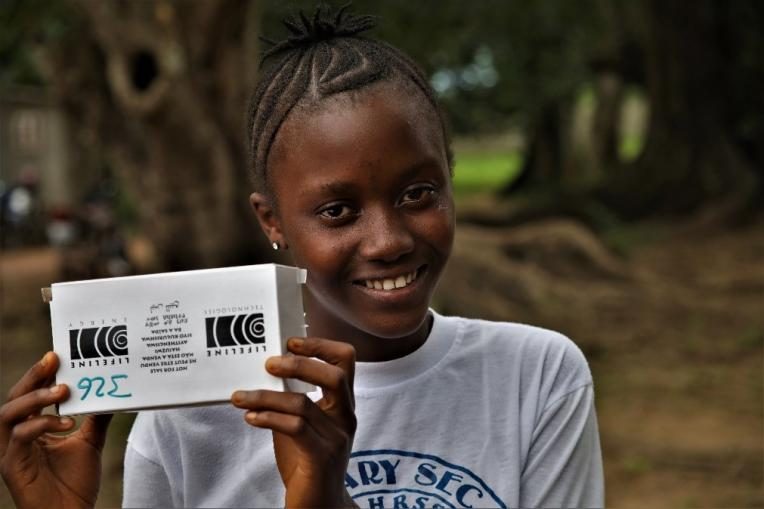 Like many other girls in Sierra Leone, 15-year old Jeneba, hasn't been to school since March this year. This is when the first COVID-19 case was confirmed in the West African nation.
Jeneba lives in Pujehan district, in the South of Sierra Leone. She should be able to take part in the government's remote education system: a radio teaching and learning programme designed to ensure children still have access to the syllabus, despite schools being closed. The radio teaching programme was first developed in 2014, during the Ebola epidemic. When the first COVID-19 cases were confirmed, the government mobilised quickly and re-established distance learning programming, broadcasting twice a day.
But, because she doesn't have a radio, Jeneba has struggled with consistent access to the programme. "I have to always go over to my cousins to listen to the radio teaching programme, as we don't have a radio at home," Jeneba said.

School closures bring risks for girls
There are concerns about the consequences of children being out of school. Jeneba herself is worried about teenage pregnancy. "Schools closing down bring all sorts of risks. More girls may get pregnant, we saw this happen during the Ebola epidemic," she said.
Plan International carried out an assessment which revealed that the majority of the households can't afford a radio, and when they do have one girls don't have access to it. So, in partnership with Lifeline Energy, a non-profit social enterprise that designs, manufactures and distributes solar-powered radios across the world, Plan International procured 25,000 solar radio sets for girls. Jeneba was one of the first to receive a set.
"When we heard the news that Plan International is coming with radios for us, we were very happy" Jeneba said.
"When I finally got the radio, I held onto it and whispered to myself that I will not miss out again," she added.
"We're so happy with the teaching; it feels like the teacher is right in front us."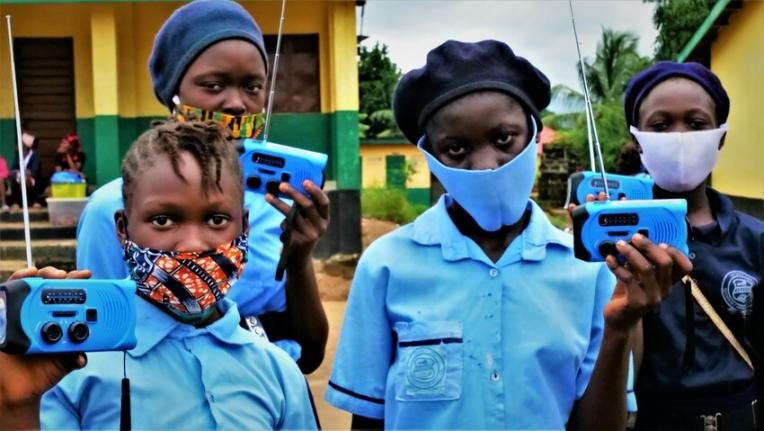 Lessons on how to use solar radios
She will also be instructing her younger brother on how to use the radios, after being given a lesson in handling them by the organisation's staff members.
Timothy Sam, Plan International Sierra Leone's Disaster Reduction Manager, said: "We thought we needed a simple leaflet that will accompany each radio that we hand out, so the girls don't face any struggles when it comes to handling the radios.
"My radio is now my best friend, it always keeps me occupied," Jeneba added. Plan International is distributing the 25,000 solar radios to girls in Movamba, Port Loko, Koinadugu, Kambia and Western Area.