Plan International Nepal responds to Karnali earthquake
6 November 2023
Plan International Nepal is providing life-saving support to children and families worst affected by the earthquake in Karnali on 3 November.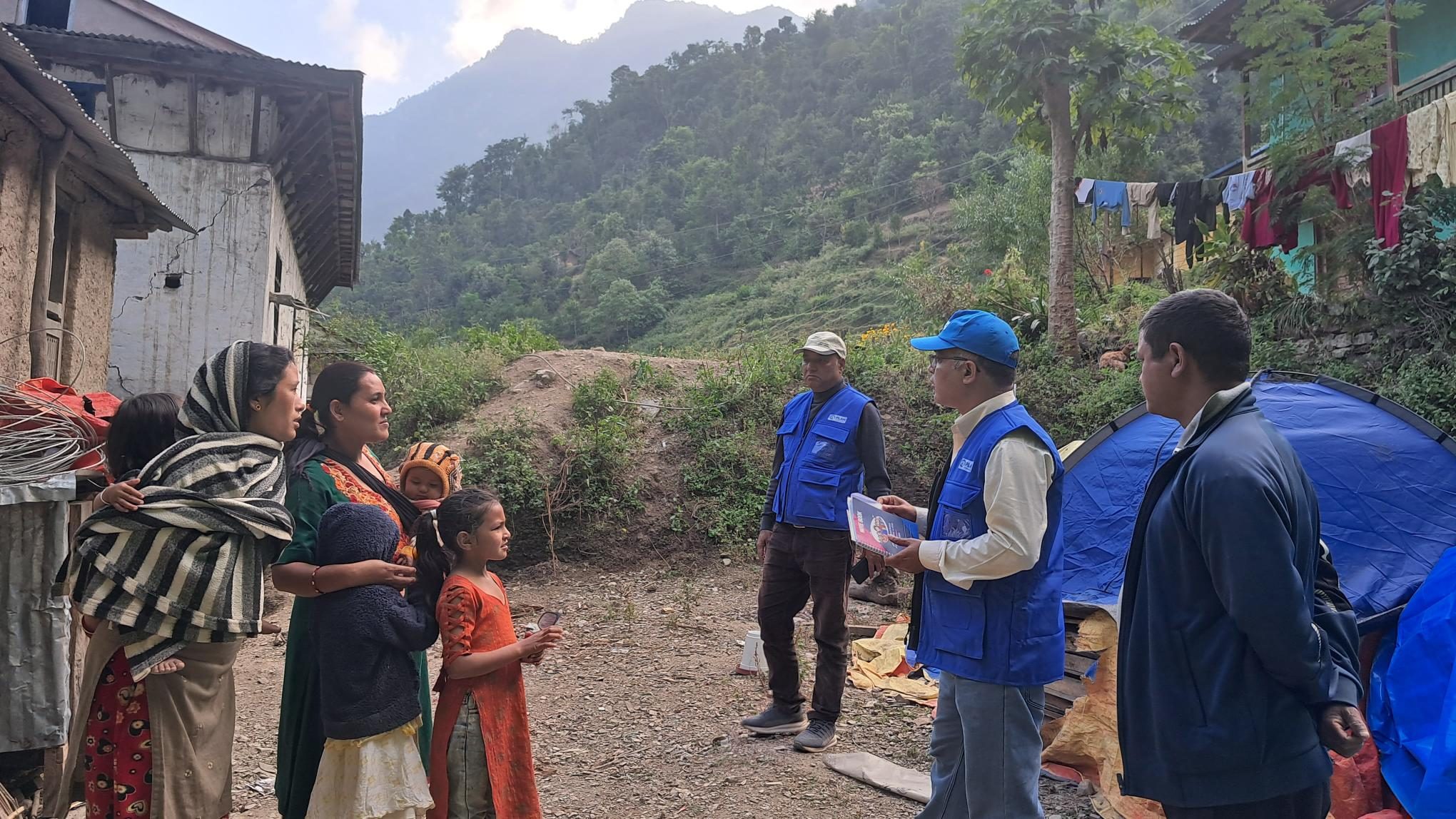 On the evening of November 3, 2023, a devastating magnitude 6.4M earthquake struck Karnali Province in western Nepal, sending shockwaves of destruction across the region.
As the local population grapples with the aftermath, the need for immediate humanitarian assistance is critical. The epicentre, located in Ramidanda in the Jajarkot District, unleashed a wave of chaos and despair, with tremors felt as far as Delhi, India.
The impact
The earthquake has left a profound impact on the region, with the death toll currently standing at 157, with 256 individuals reported as injured, according to data from the Nepal police. Local authorities anticipate these numbers will rise as search and rescue efforts continue.
The health facilities in the affected areas are overwhelmed, with hospitals struggling to accommodate the influx of patients. Hospitals in Rukum are overcrowded, and Bheri hospital in Banke can only treat patients in critical condition, forcing some to receive care on the floors. Airlifting of injured individuals to Surkhet, Nepalgunj, and Kathmandu has become a necessity.
Affected areas
The earthquake has affected a total of 10 districts, including Jajarkot, Rukum West, Rukum East, Dolpa, Jumla, Kalikot, Surkhet, Salyan, and Dailekh. Among these, Jajarkot and Rukum West have borne the brunt of the disaster, with communities facing immense challenges and hardships.
Plan International's response
Plan International Nepal has taken a proactive role in responding to the earthquake's aftermath. Our organisation is committed to supporting the affected communities and alleviating their suffering.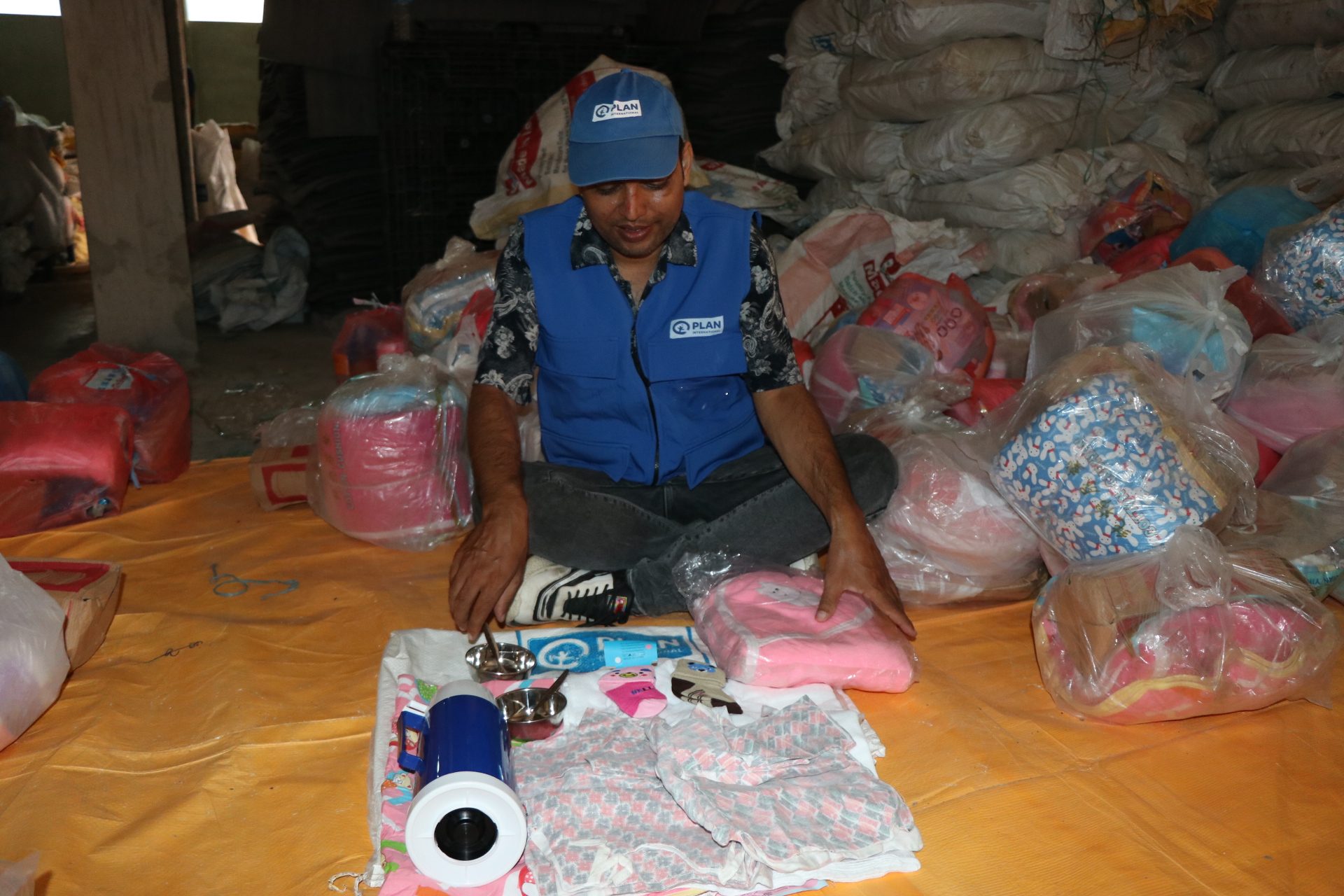 Our response includes the following measures:
Lifesaving kits: We are providing lifesaving kits, which include essential items like traps, blankets, rope, and jerry cans, to 500 families in Nalgad Municipality of the Jajarkot district.
Kitchen kits: To help families rebuild their lives and regain a sense of normality, we are distributing kitchen kits.
Baby kits: Recognising the unique needs of infants and young children in times of crisis, we are also distributing baby kits to support 100 infants in the same municipality.
The items have already been dispatched from our East Regional Office warehouse and will be distributed to the affected families, starting from November 9, 2023.
Mr. Ram Kishan, Country Director of Plan International Nepal, expressed, "Our teams are working tirelessly to respond to this crisis and provide support to those affected. We are deeply committed to ensuring that children and their families receive the assistance they need to rebuild their lives and communities."
Addressing vulnerabilities
In the midst of this humanitarian emergency, it is crucial to recognise the vulnerabilities faced by children, youth, and women. These include high protection risks, such as gender-based violence, child labour, and child marriage. The situation demands a focused response that prioritises not only immediate relief but also long-term resilience-building initiatives that empower communities and offer hope for a brighter future.