Fighting discrimination to become anti-trafficking ambassador
Juna was born with dwarfism but refuses to conform to preconceptions about people with disabilities, and is campaiging to end trafficking in her community.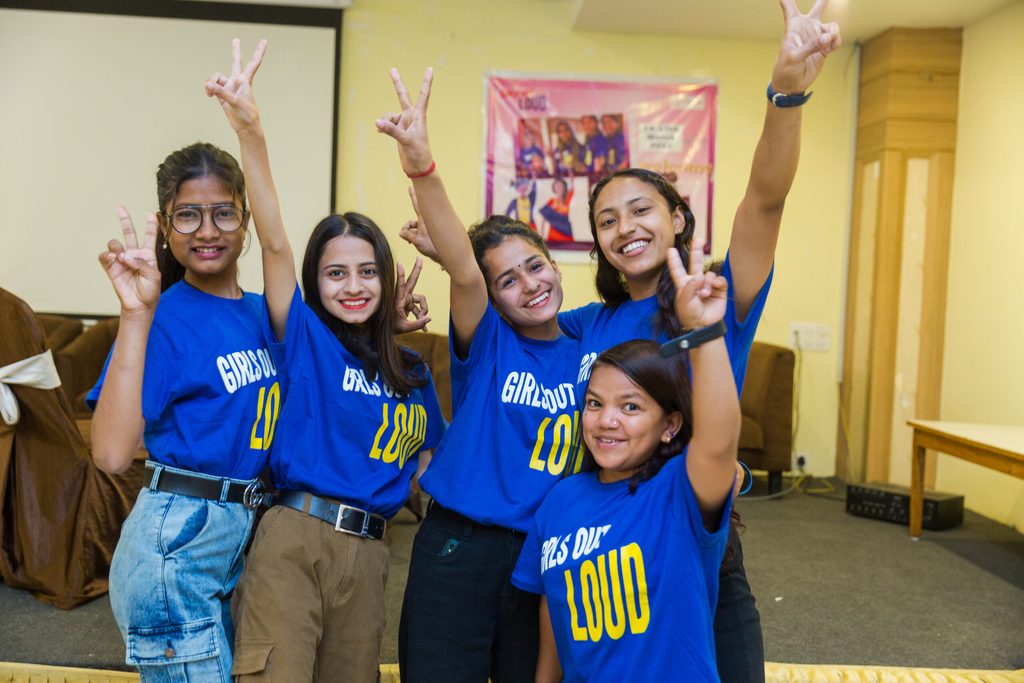 "I do not look like other girls. I have dwarfism and other medical conditions," explains 26-year-old Juna, continuing: "My parents were ashamed of me. I was the ignored child among my siblings. My parents' biggest fear was my marriage, that no one would want to marry me."
In Nepal, people with disabilities face numerous challenges in their day-to-day lives. They lag behind in education and employment, while also experiencing discrimination putting them at a higher risk of violence and abuse.
"My parents never took me outside to celebrate festivals, events, or visit relatives' homes. Even my sisters did not like it when I accompanied them anywhere. My family thought of me as a burden, that I could not do anything by myself. I used to get called names and no one wanted to talk to me, be my friend, or cared about my well-being," shares Juna.
People with disabilities in Nepal often struggle to find work and remain unemployed or underpaid. Studies show that children with disabilities do not complete their studies in schools, and girls and women with disabilities are doubly marginalised and discriminated against.
"As a young girl with a disability, I have faced inequalities in the way I am treated. Our community is highly patriarchal and does not see gender discrimination as an issue. The challenges that women with disabilities face are even grimmer. I have experienced all those discriminations and challenges myself. However, I have never given up."
Youth ambassadors work to end trafficking
Determined to fight against the odds, Juna joined Plan International's youth ambassadors programme, set up in partnership with the Common Platform for Common Goal (CoCoN) as part of a project to stop child and human trafficking in Nepal.
"I heard that people with disabilities are targets for perpetrators. Therefore, I wanted to be confident about the issue and campaign against the trafficking of girls and young women with disabilities in my community," says Juna who lives in Sunsari district in eastern Nepal which is located near the Indian border and has high rates of trafficking and unsafe migration.
Now things have started to change for Juna. Her parents and relatives are recognising her abilities and are proud of her. Juna is regularly seen out and about in her community, campaigning with other young people to prevent trafficking and raising awareness about safe migration. She has also been recognised by her municipality for contributing towards the achievement of the Sustainable Development Goals.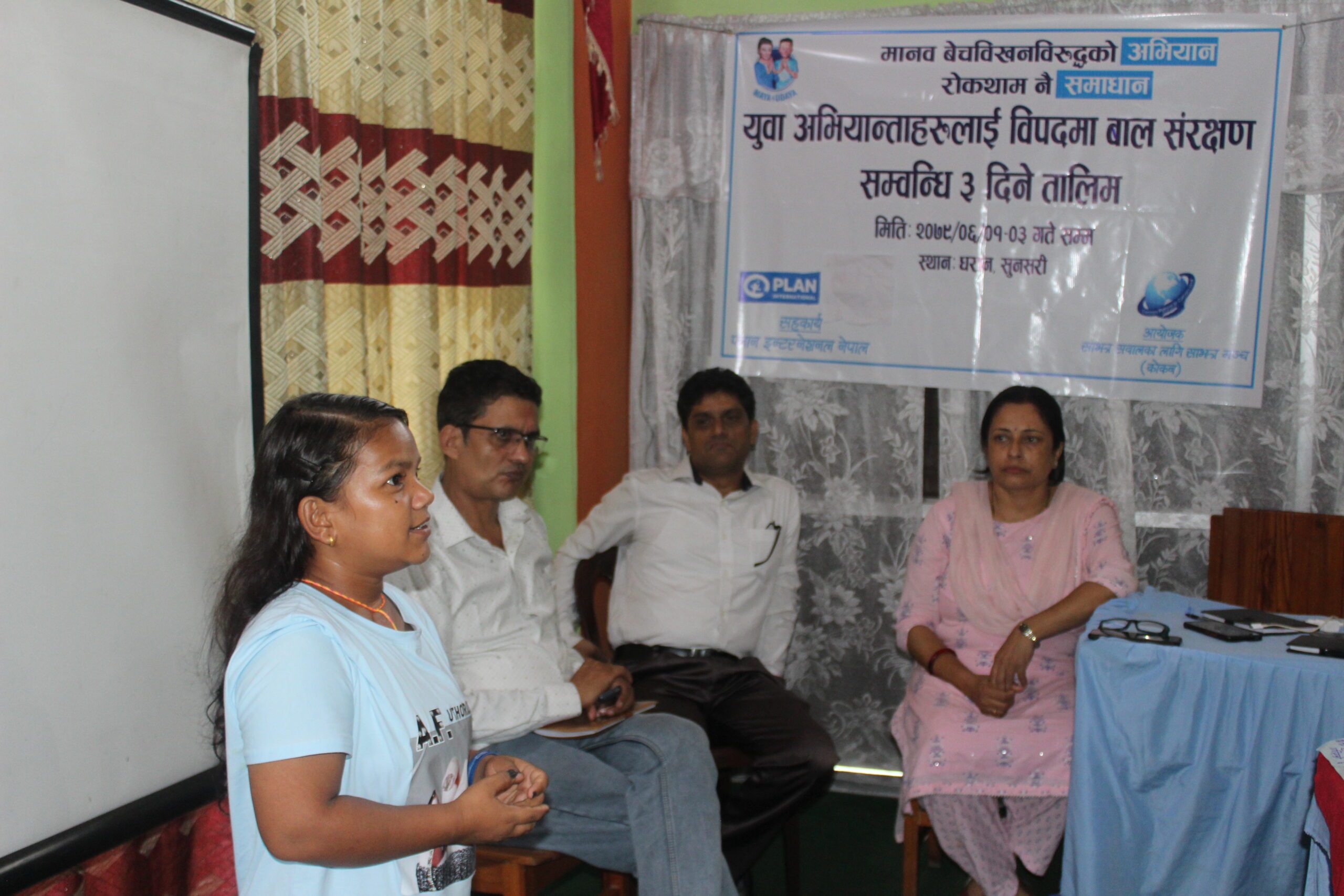 Battling with each barrier on my path, I have made my parents proud. Today, every person in my community knows my name. People come to my home seeking advice and support on issues related to gender equality," explains Juna.
Building self belief
"I believed in myself. I gather all the information on how I can be engaged in community change. When you believe in yourself, you become courageous and confident. It can help you to achieve your aspirations. Overcoming barriers, whether they are related to gender or disability, always requires a collective effort."
Hemanta, the CoCoN project coordinator says she has been inspired by Juna's journey. "When I met her for the first time, she was timid and did not make eye contact while speaking. She now has the confidence to identify incidents of gender-based violence in her community and refer cases to the police."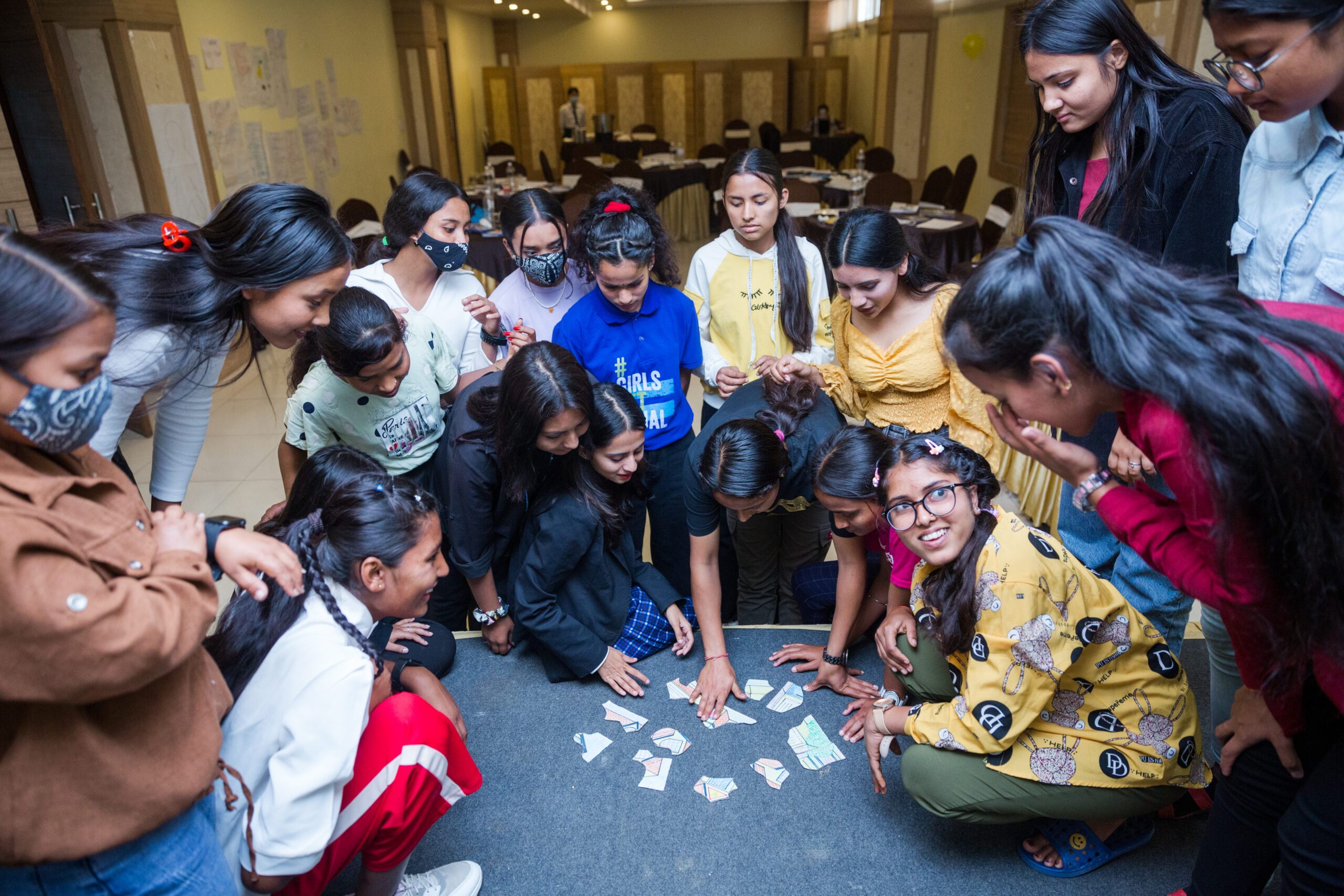 After failing her grade 12 exams, Juna did not want to complete her education. However, after receiving some counseling she was encouraged to retake her exams, which she passed. She is now studying for a bachelor's degree in business management.
Wanting to become self-sufficient, Juna started saving the travel expenses she received for attending different training workshops, events, and meetings as part of her role as a youth ambassador. Once she had saved enough, she was able to open a small snack shop in her community.
"I felt hesitant at the beginning and thought that no one would come to my shop because of my disability. To start the shop with, I also borrowed a certain amount from my relatives for the business."
However, she had no need to be worried. "In a few months, my snack shop was running quite well. Youngsters enjoy coming to my shop and tasting the snacks. I earnt enough to return the money I had borrowed to my relatives and now I am saving the sales profits to scale up my business."
For young people in Juna's community, her snack shop has become a popular safe space where they can share information on trafficking, their rights, and social justice while enjoying a delicious snack. She is fondly known as Juna di among the visiting youth.
After seeing Juna speak at one of the anti-trafficking events organised by the project, her mother was amazed by how far her daughter had come. "I was bewildered to see her speak in front of 100 people on sensitive issues. She is referred to as an activist for anti-human trafficking and child protection. It was a proud moment for us."  
Juna's mother is very happy to see her daughter doing so well. "She has proved us all wrong. I was afraid that she might not be able to do anything in her life because of her health condition. But she is the gem of our family."
About the project
The Prevention, Tracking, Education, and Transformation (ProTEcT) is a multi-year project to stop child and human trafficking run by Plan International in Nepal and India in partnership with CoCoN.
One of the keys to achieving the outcomes of the project is supporting young people to become agents of change within their own communities. They are trained in anti-trafficking awareness and equipped with the tools and resources to be able to share their knowledge effectively.
Youth information and resource centers have been set up where young people can come together to use digital media such as the internet, computers, and smart TVs to help them learn more about the issues they are tackling and organize awareness-raising campaigns.
Protection from violence, Youth empowerment, Activism, girls' leadership