We ensure girls, especially adolescent girls and young women facing discrimination, take the lead in their lives, communities and in our work.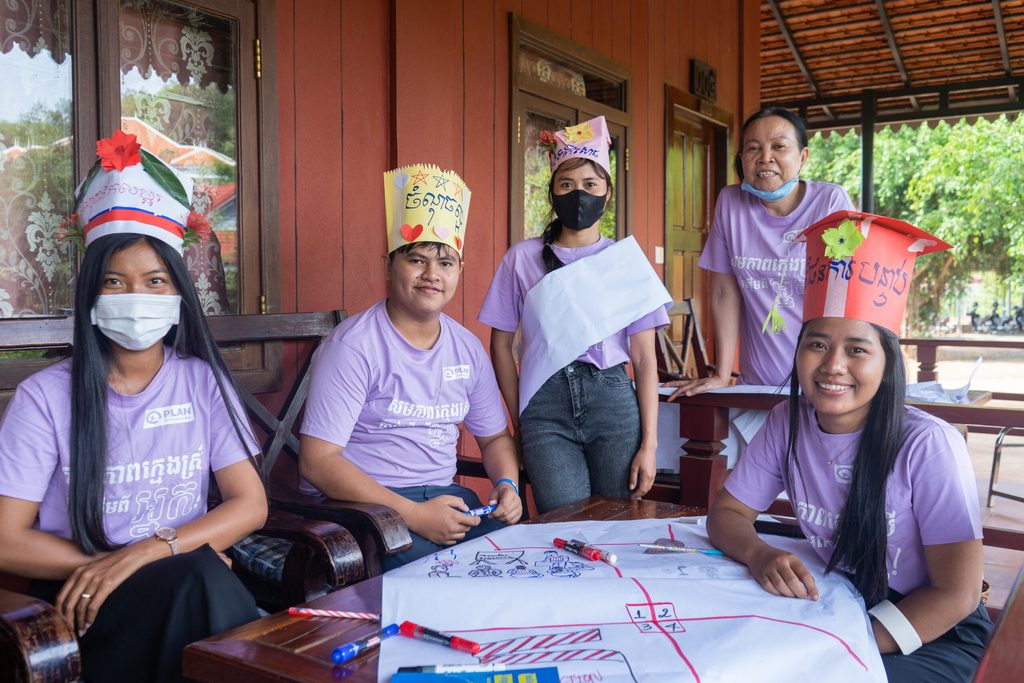 Plan International Cambodia supports children and young people to speak for themselves about their lives, issues and priorities.
We actively engage with existing youth networks, whether or not they are the official registered. All our events are led by youth, from the planning stage, during the event and afterwards.
We have facilitated the creation of many platforms and mechanisms for youth to take the lead on issues affecting their lives. These include:
Girls Out Loud
Girls Out Loud is a platform where girls can raise their voices, find support, share and exchange ideas, promote gender equality, feel secure in a confidential space and propose solutions among their peers. Girls Out Loud is run using a private Facebook group moderated by female staff members from Plan International. If you are interested to join the group, please contact us via our Facebook page.
#GirlsTakeOver
#GirlsTakeOver provides girls and young women an opportunity to take over various roles in decision-making positions and encourages them to dream big for their futures. In Cambodia, this has included the Country Director of Plan International Cambodia, ambassadors, teachers, provincial officials and more.
Youth engagement fund
Youth engagement fund is a small grant provided to children and youth groups or networks to implement their own innovative projects in their communities to advocate and influence local leaders and the government to address issues affecting children and youth.
Girls Get Equal
The Girls Get Equal campaign ensures girls and young women have power over their own lives and can shape the world around them. In Cambodia, campaign ambassadors (from 16 to 19 years old) in Siem Reap, Stung Treng and Ratanakiri applied and were selected by a panel including youth. They actively promote the campaign in their provinces and online for equal power, equal freedom for representation while working with boys and men. They will also collaborate with Plan International Cambodia's Honourary Ambassador, DJ Nana in joint influencing on these important issues.
Youth-led dialogue platform
The youth-led dialogue platform ensures children's and youth voices are heard and actions are taken by the decision-makers to address the issues affecting children and youths.
Youth advisory panel
A youth advisory panel is being created and will ensure youth voices are heard and contribute to the implementation of Plan International Cambodia's child and youth engagement strategy. They will advise on how Plan International Cambodia engages young people in its internal decision-making processes and governance, as well as promoting youth voices in influencing at both sub-national and national level.