2017 has been an eventful year. Plan International's #GirlsTakeover expert, Philip Gonzalo Taylor, runs through the huge girls' rights victories that have come about as a result of global action for girls, by girls.
We've reached the end of 2017. It's been an eventful year, but not nearly enough noise has been made about girls and young women.
There's a significant chance you haven't heard about some of the triumphs they've achieved as part of the global girls' rights movement.
Thankfully, we've got you covered - and we have some major news to celebrate!
1. Ecuador's National Assembly passed a resolution made by girls
You heard right! As part of their #GirlsTakeover, 24 campaigners came together to draft a resolution addressing violence faced by girls. The bill was an overwhelming success - achieving 117 votes for it and only one single abstention.
Young activist, Nataly, took centre stage to emphasize the importance of young female leadership with the assembly members:
"It's vital to have this kind of space to say what we think because sometimes you listen to us but you don't hear us."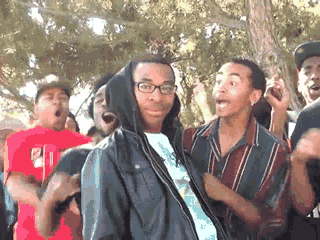 2. Nepalese girls are owning the airwaves as radio presenters
Twenty girls have become official radio hosts on community radio since the #GirlsTakeover initiative on 11 October which saw an astounding 300 girls take over 300 radio stations across the country.
Fun fact: 80% of people in Nepal use radio as their main source of information.
3. The African Union committed to focus on girls' rights
How could you miss this headline? Aissata became President of Guinea and the African Union as part of the global action for International Day of the Girl.
Representing millions of girls, Aissata was involved in conversations with Alpha Condé, the actual President, who pledged to work with the African Union to end child marriage and promote youth empowerment across the continent.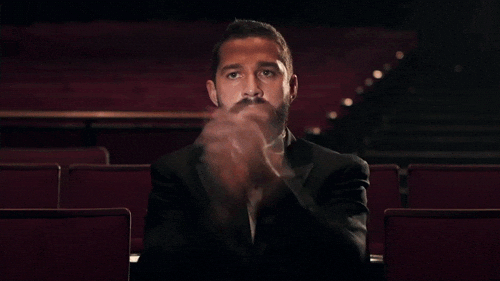 4. Youth activists convince Australian Metro to develop public safety app
As a result of recommendations from Plan International Australia's youth ambassadors, Metro Trains in Australia is developing a public safety app so girls and women have a discreet way to report harassment and call for help.
The app is expected to be linked up with police and other public transport providers and will be rolled out this coming year. Pretty awesome, huh?
5. Girls inspired Timorese village chiefs to make huge strides for equality
Vital change for girls doesn't have to start in the halls of the United Nations! Five village chiefs in Timor-Leste have signed a declaration of commitment, drafted by girls in the community, after the #GirlsTakeover.
Luciana, one of the girls who became a village chief for the day, says they will now have to facilitate gender training for teachers, police officers, health workers and civil servants. Go, girls!
#GirlsTakeover success
The influence of over 1000 girls in 64 countries, emboldened and supported by leaders in business and politics, is an exciting prospect.
These successes prove that when girls are free to speak up, influence decisions, and be heard – they can change the world.
Here's to an even more successful, girls' rights focussed, 2018.