Plan International Cambodia and partners support community-based preschools and parent groups to provide positive early stimulation, effective care and support the learning of children below 5.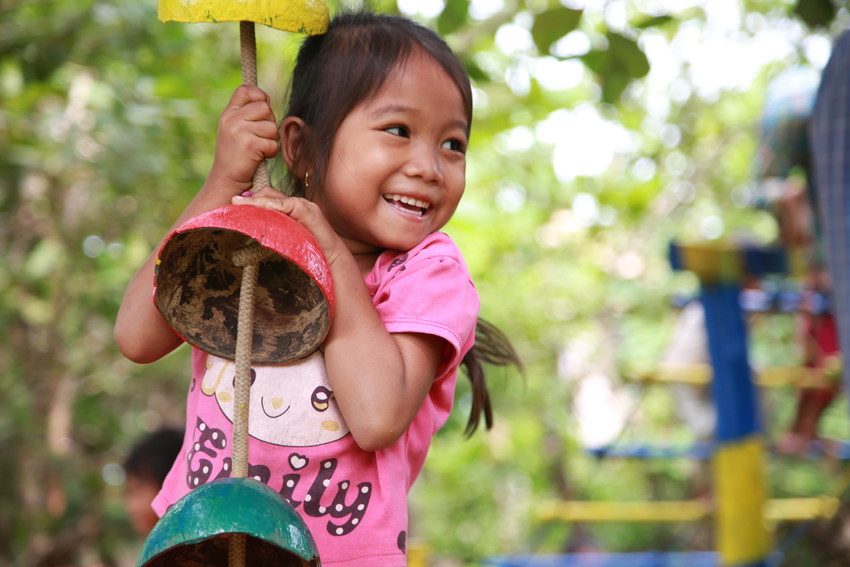 Our work in this area engages the government's grassroots governance structure and commune councils to integrate water, sanitation and hygiene, nutrition and protection in its work. It also applies a disability screening approach and multilingual early childhood education, and disability inclusive early childhood education models to ensure equal opportunities.
Since 2004, Plan International Cambodia and partners have supported the construction of over 340 community preschools, including mobile ones. More than 80% of the preschools are equipped with clean water and sanitation systems and 10% engage parents to cook nutritious breakfasts for the students. Almost 400 volunteer preschool teachers have been trained to run the classes.
Our work has created some 4,620 parent groups and identified parents to promote effective parenting among more than 23,000 of their peers. We have built awareness of the importance of early stimulation and learning among 150 commune councillors to support and sustain a positive impact on children's lives.
Our work in this area actively contributes to Sustainable Development Goal number 4* on quality education.
Key targets
15,000 parents and caregivers adopt positive early stimulation practices
3,300 community preschool teachers, parents, and caregiver group leaders are trained to support early childhood services
13,000 children receive quality services at 500 community preschools
80 commune councils support early childhood services.
Funders
European Union
Belgian Development Cooperation
German Federal Ministry for Economic Cooperation and Development
Plan International Belgium, Plan International Germany and Plan International Japan.
*Plan International is not responsible for content on external websites.