24 FEBRUARY 2016
Tot has always excelled in her studies and has never let her physical disability get in her way. Soon, she will become the first in her area to graduate from Siem Reap Provincial Teacher Training College, further serving as an inspiration to all in her community.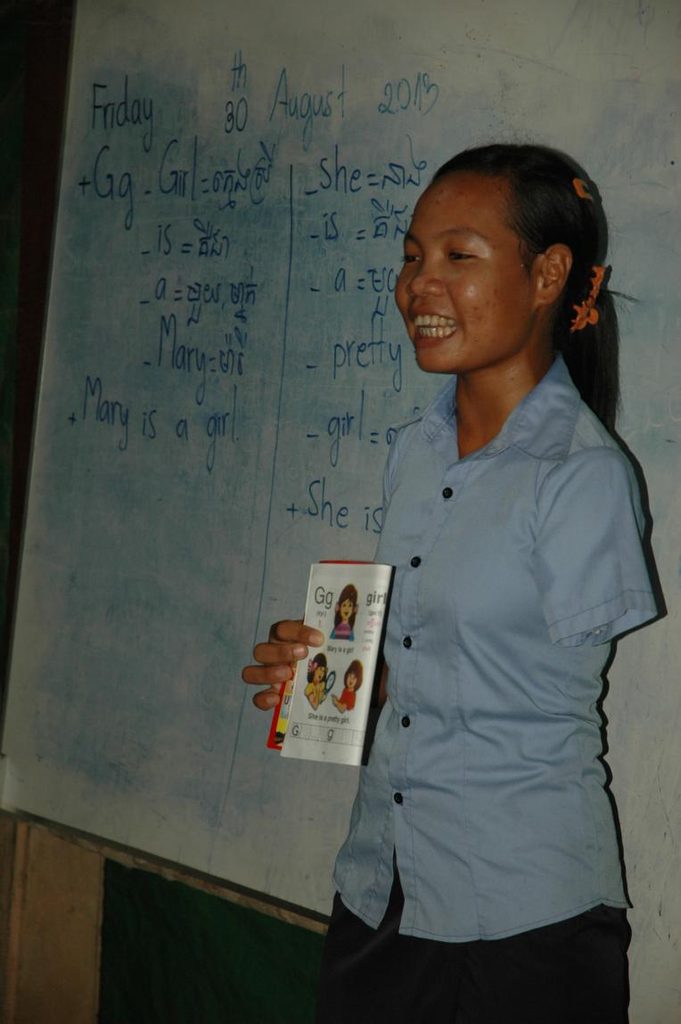 Tot, 20, lives in Siem Reap province in Cambodia. She was born with a birth defect and has one arm. Her family are rice farmers and make a living from the 2 hectares of land that they cultivate. Tot is one of 8 children in her family.
Since 2002, Tot has been a sponsored child through Plan International in Cambodia, which has allowed her to excel in her studies.
Given her remarkable study records, she was able to secure several scholarships from schools in Siem Reap and Phnom Penh. To everyone's surprise, however, Tot opted for a 2 year study at the Provincial Teacher Training College in her community.
Despite her physical condition, Tot has been an active member of her community and is a role model for other children.
"I always dreamt of becoming a teacher in my community. Many children need help and I have supported them through my volunteer work with Plan International. For the last 17 years, I taught young children in the evenings," she says.
Happy and proud
Tot's mother, Keng, 54, shares through tears of joy, "I am very happy and proud. I want my daughter to be a knowledgeable person. Not like myself who could not get an education because of the war and poverty. No one in my family, except Tot, finished secondary school."
To pursue her awarded education at the teacher training college, Tot is using her monthly allowance of 40,000 riel [US$10] to share a rented room with 2 other students.
Supporting students' dreams
If Tot does not have exams, she tries to return home at least once a week and support her family with farming and cultivation. During her time at home, Tot also runs workshops with young students, helping them with life skills and learning to pursue their dreams.
Similar to her previous academic success, Tot is always among the top 5 in her class. She works hard and aims to finish her teaching training courses by August 2017.
"After my studies, I will become a primary school teacher. My community needs teachers, so I will go back and use my earnings to support my family and gain more experience. After 1 or 2 years, I will train to become a high school teacher," says Tot.
Education, Children with disabilities