Youth activist calls for an end to period stigma
Eighteen-year-old Swastika faced discrimination when she first started menstruating at the age of 12. Now she is taking a stand and asking why girls are treated differently to boys.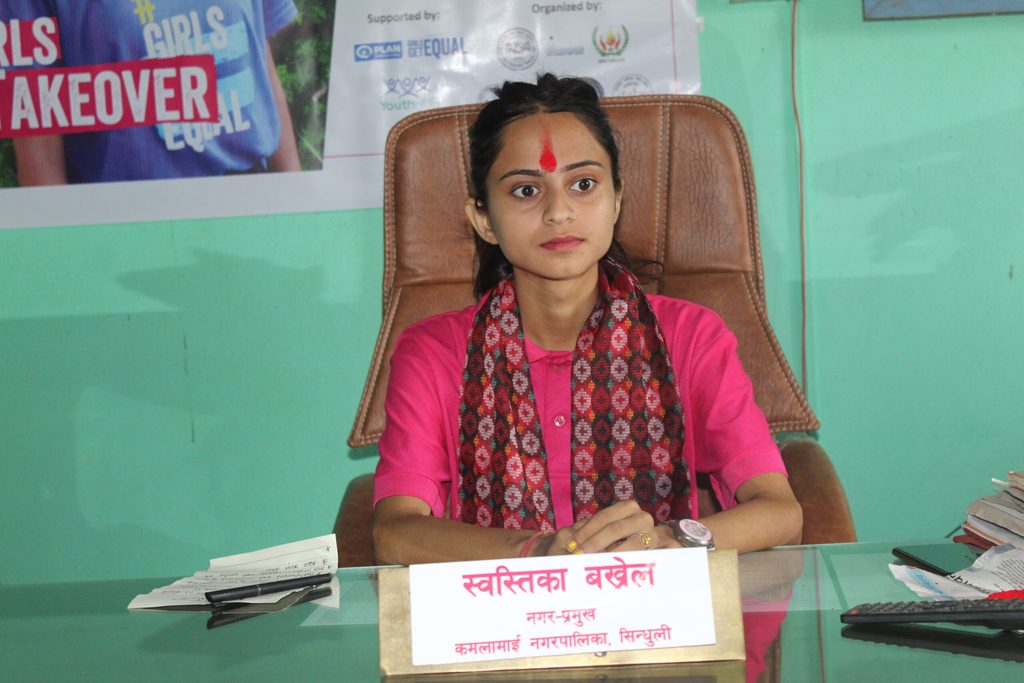 In Nepal, girls and women are generally considered impure during their periods. In the rural areas of the western part of the country, they are even banished to stay in sheds (called chhaupadi) during this time, which impacts their health. Girls face other restrictions including not being able to attend school and access health care, food and drink while they are menstruating which is a breach of their human rights.
"I saw how social practices like these hamper the growth of the girls," says Swastika. "This encouraged me to work against menstrual stigma, taboos and bad practices in my community and to question leaders to demand change."
Activism fuelled by discrimination
Swastika's activism was fueled by the discrimination she and her mother face in their own home. Her grandmother on her father's side, who they live with, always blamed her mother for her firstborn being a daughter and used to make Swastika feel guilty for being born. "My mother told me that we were both deprived of nutritional food and proper health care because I was born a girl," she explains.
Although she understands that she is not to blame for the resentment her grandmother carries towards her, she still feels that she has to provide for her family so she is looking for work opportunities and hopes to find a job in the development sector as that's where her passion lies. "As the first child in my family, that relies solely on agriculture for our livelihood, I feel responsible for taking care of my family."
Along with her activism, Swastika actively engages with social media and likes to write poetry and dance. While using social media she has come across many articles and news features containing misinformation and disinformation. With no appropriate mechanism to verify information online, she believes this could affect a person's decision-making process and confidence.
"One of the experiences I had was the circulation of fake news during the times of COVID-19. It created a scary situation, not knowing what was happening with so many rumours flying around. This uncertainty affected me and my family's mental wellbeing. My friend also lost money to an employment scam on the internet. Another friend got her social media account hacked in a similar scam," Swastika tells us.
Shared experiences
When Plan International's Girls Out Loud programme was rolled out in her district, Swastika decided to join. She is able to connect with other girls through an online chat group which is accessed through a private Facebook group where girls can learn about online safety and security. Through her involvement with the group, she was invited to take part in a research project to represent the voices of girls from Nepal.
"I cannot express how fortunate I felt to be part of the research on how misinformation and disinformation online affects girls' lives, learnings, and opportunities," says Swastika. "I was able to share my experience and learnings from the research in Girls Out Loud Facebook group."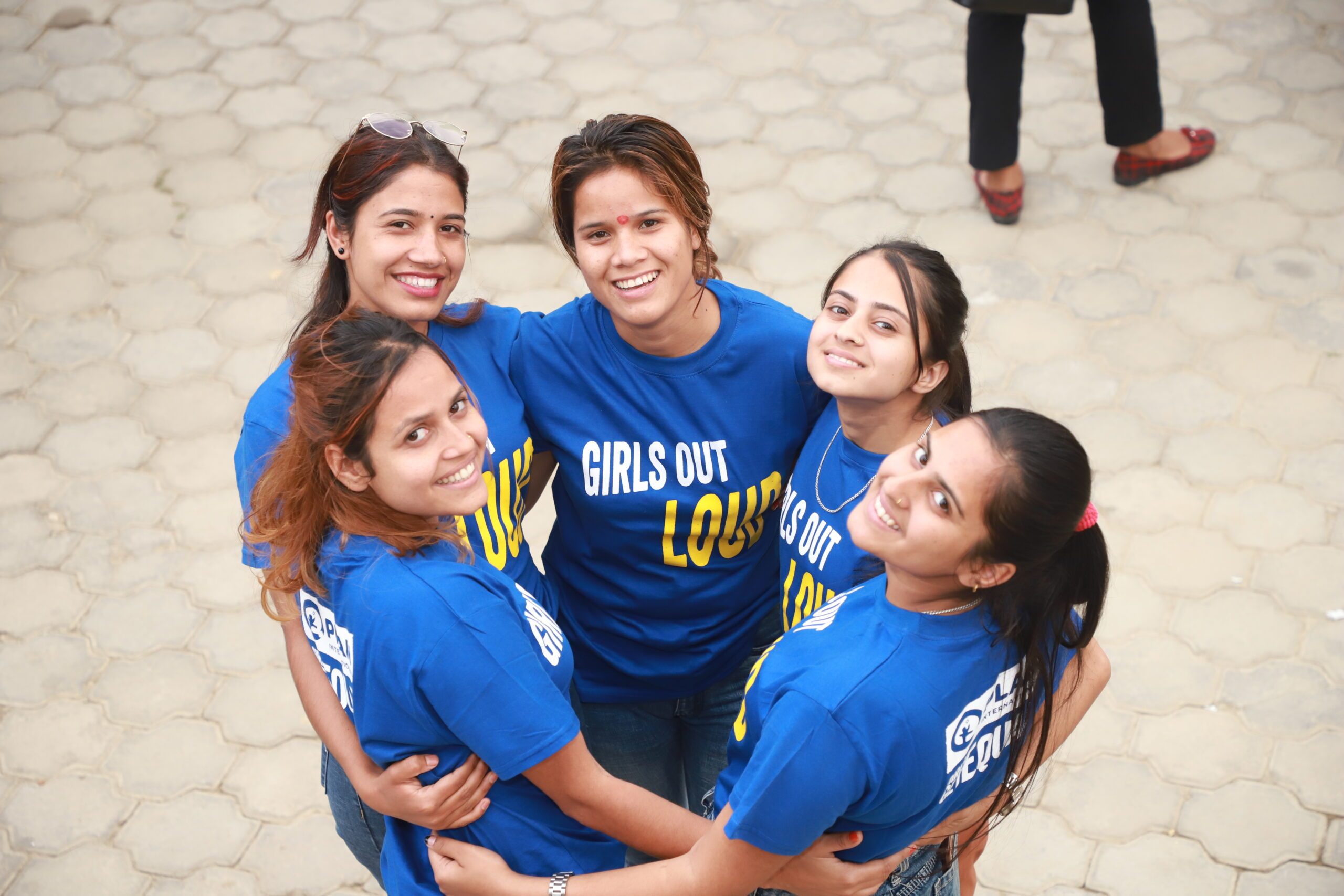 Swastika was also one of the girls selected to take part in the 2021 Girls Takeover activities organised each year by Plan International, which enabled girls like Swastika to take over leadership roles in their communities. After taking part in a 5-day training course with our working partner Hami DajuVai, she learnt new ways to identify and tackle false online.
Calling for change
After taking over the role of Mayor of Kamalamai in Sinduli, Swastika was overwhelmed. "That day is one of the happiest moments in my life. It opened my eyes to new possibilities. The position I took over was very crucial, important, and challenging. It made me realise that I can take up a leadership position."
"The wide publicity of the event in the media also encouraged me. The downside of that publicity was that I got many negative comments but with support from my family, friends, and the positive comments I received, I was encouraged."
During the GirlsTakeover event, Swastika in her the newly appointed role as Mayor for the day brought up the issues of online safety, digital literacy, cybercrime, cyberbullying and the actions needed to be taken by the Municipality Office to prevent it. The discussion continued for almost 3 hours after which they looked at the ways the office could support young people in Kamalamai municipality.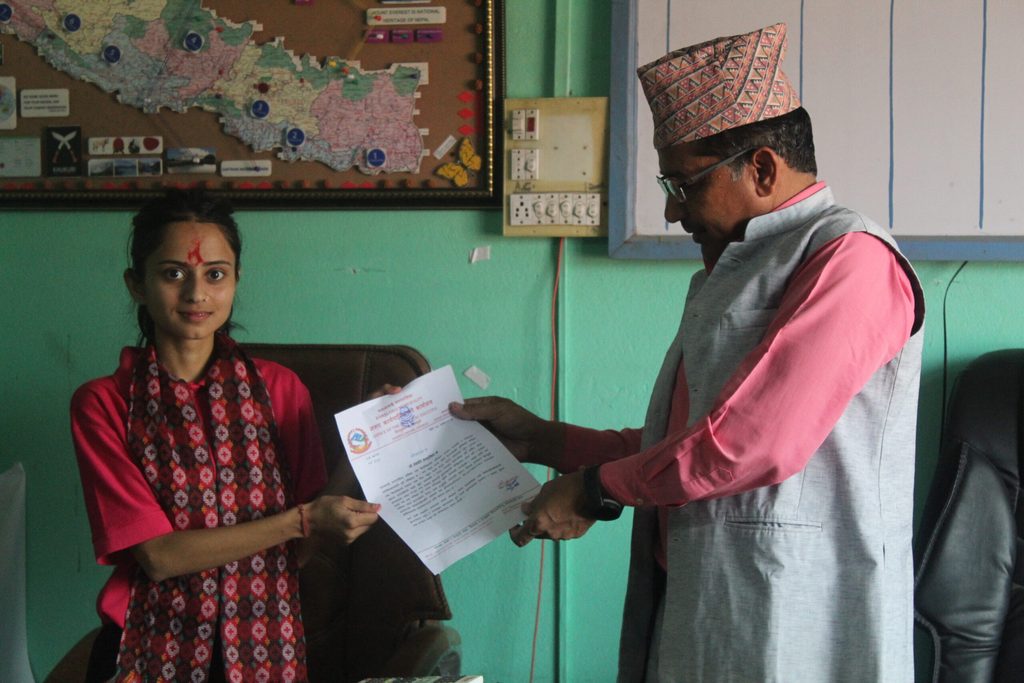 Swastika says the Girls Takeover taught her that in order to enact policy, the issues need to be heard at the decision-making level. Mayor Khadga Bahadur Khadgi says he was very impressed with Swastika's attitude and shared his commitment to work with our partner organisations and adolescent girls' clubs to increase digital literacy among young people.
Swastika also brought up the quality of sanitary pads distributed in schools by the local government, telling them that the sanitary pads were not up to the mark, putting girls' menstrual health at risk. Mayor Khadgi took the issue seriously and organised a meeting to discuss it the next day with health workers, doctors, municipal staff and Swastika. They determined that the quality of the pads does not match the standard required so Mayor Khadgi promised Swastika that the municipality would work on procuring better quality pads and would engage her in the future for her recommendations. 
Now Swastika is working with members from the Girls Out Loud group from her district to organise a campaign on safe sanitary pad distribution.
In total, 62 girls took part in the 2021 GirlsTakeover in Nepal, taking over leadership roles in 31 local governments in 7 districts where Plan International works. The girls were able to secure written commitments from local governments to work together with adolescent girls groups to build a better future for girls.