Trafficking survivor becomes unsafe migration activist
After being trafficked to India, Ramesh is now studying and working back at home in Nepal in addition to becoming an outspoken activist working to end unsafe migration.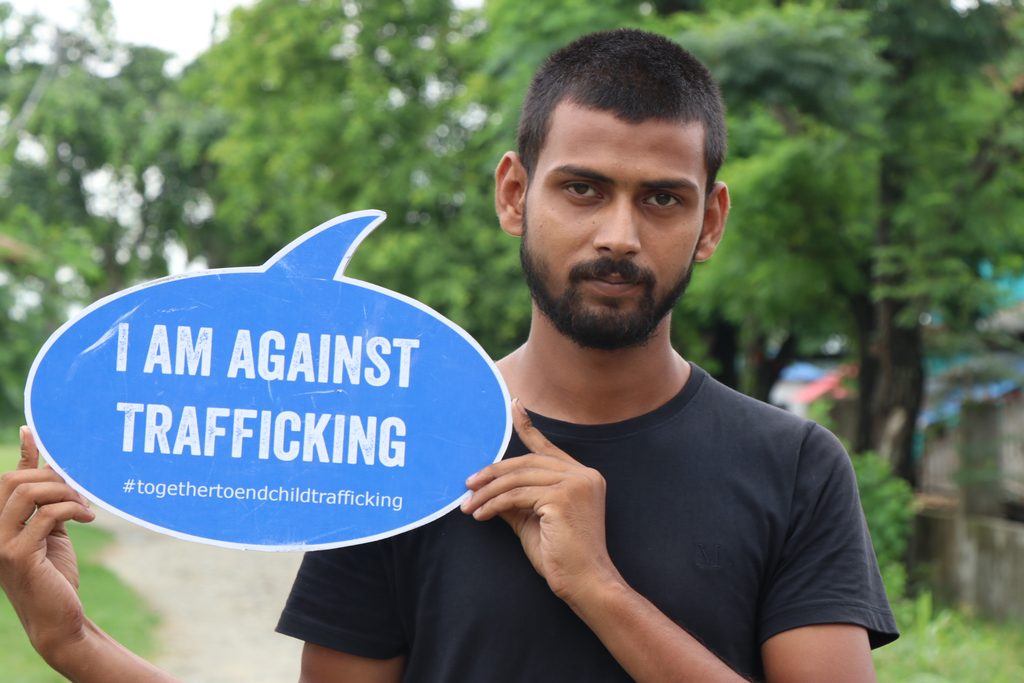 After dropping out of school early, Ramesh decided to take up a job in India to support his family in Nepal. In order to cover his travel costs, he had to take out a loan but decided that this would be an investment in his future and he could pay it back from his earnings.
But when he arrived in India, the job that his agent had promised him failed to materialise. Instead he found himself working for as a labourer, often for up to 12 hours a day.
"The job was the complete opposite of what I was told and after the meeting with the supervisor I realised that I had been deceived by my agent. It was very laborious and I had to work outdoors in 40-50 degrees heat. I suffered from the terrible working conditions which started to affect me," Ramesh explains.
Eventually, Ramesh decided to return home as he was worried about the toil that the heavy workload was taking on his health. But this was not so easy, as he had take out another loan to pay for his travel costs home. "At one point I was worried whether I would even make it back home," he says.
Working to end trafficking
Back in Nepal, Ramesh was left with a mountain of debt to pay and his health was in a bad way. Determined to stop other young people from being tricked into going to India with false job promises, he decided to join Plan International's ProTEcT project which is working in Nepal to prevent trafficking and unsafe migration.
"I was a youth activist in my community before I left and volunteered for WOREC (a women's rights and social justice movement) for around 5 years. Since I became a victim of trafficking myself, it made sense for me to actively engage in this project."
Ramesh now volunteers at a youth information and resource centre in his community located at the border of Nepal and India. The resource centre, which opened in November 2021 in collaboration with the Koshi Rural Municipality administration, is a hub for the youth campaigners, a safe space where they can organise their activities and provide sharing and learning sessions on trafficking and migration to local children and young people.
The resource centre is fully equipped with digital media resources such as the internet, computers and smart TVs which boosts the young campaigner's capacities and helps them come up with innovative new ideas to tackle trafficking. Ramesh and his friends often use theatre as a visual way to inform his community about the dangers of unsafe migration.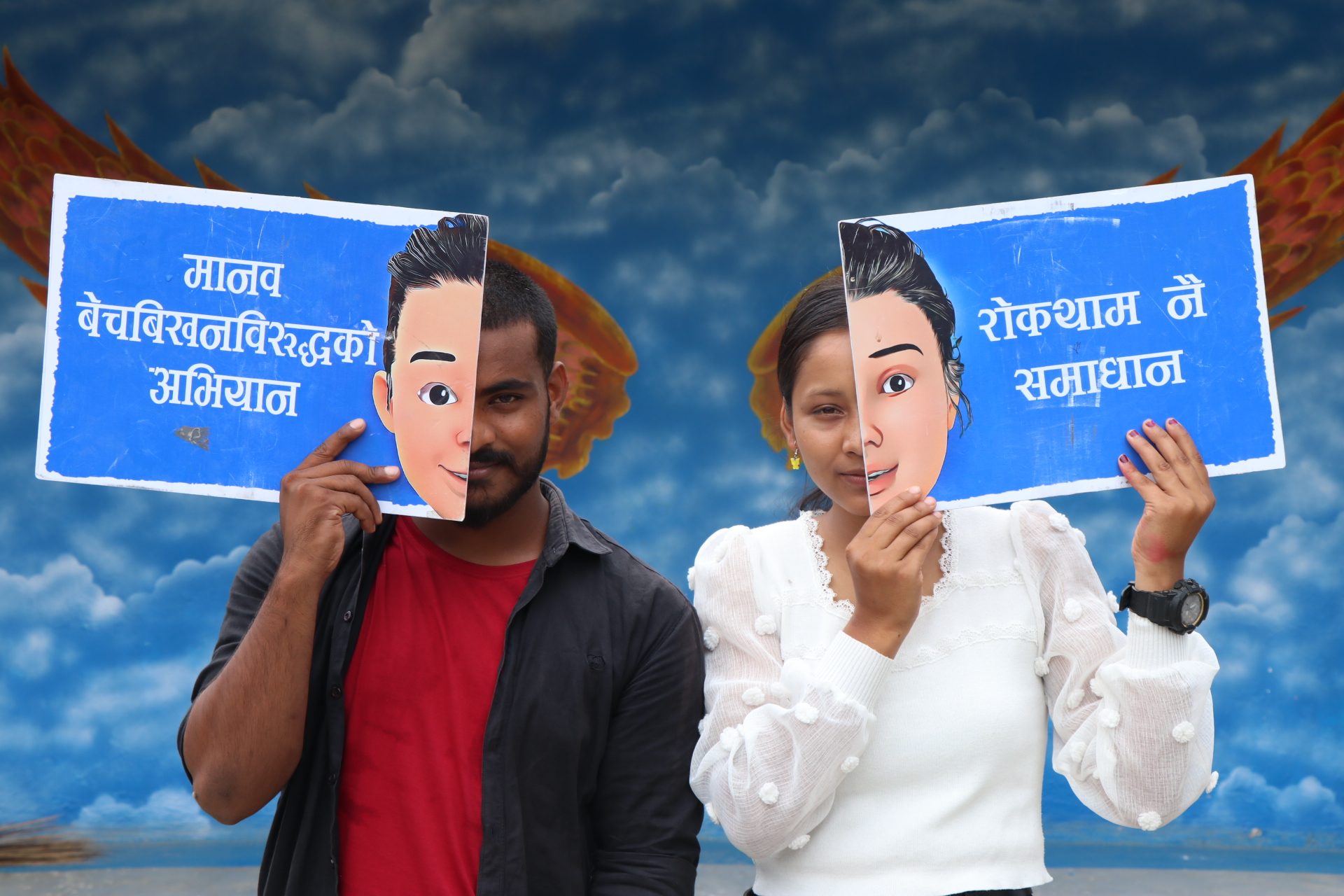 "We raise awareness of the fraud involved in foreign employment and the complexities that mean you can be deceived by your agent. Reflecting on my own experiences, I advise anyone who wishes to work abroad to follow all the guidelines strictly, fill in all the paperwork, submit payments through bank transfers only and make a copy of every document you sign."
Creating a better future
Ramesh has now restarted his education after 7 years and recently passed his secondary school examinations. He works part-time to fund his studies and hopes to become a social workers so he can continue helping people in his community.
"I have been working in the social field since my childhood and was involved in raising awareness against violence, child marriage and the dowry system before I migrated.
"Learning from my life lessons, I am now committed in this fight against trafficking and unsafe migration," concludes Ramesh.
Plan International started the ProTEcT (prevention, tracking, education and transformation) programme to stop child and human trafficking in Nepal. The main goals of the project are to strengthen prevention mechanisms against child trafficking, improve the repatriation process and support survivors.
The ProTEcT project has established 4 resource centres across Banke and Sunsari districts in areas which have high levels of trafficking. Each centre can accommodate 6 or 7 people who can access the technical equipment to learn more about trafficking or help with campaign activities.