The teenagers tackling human trafficking in Nepal
<br>Roshani, 19, and her friends are preventing harmful trafficking in rural Nepal thanks to resource centres established by Plan International.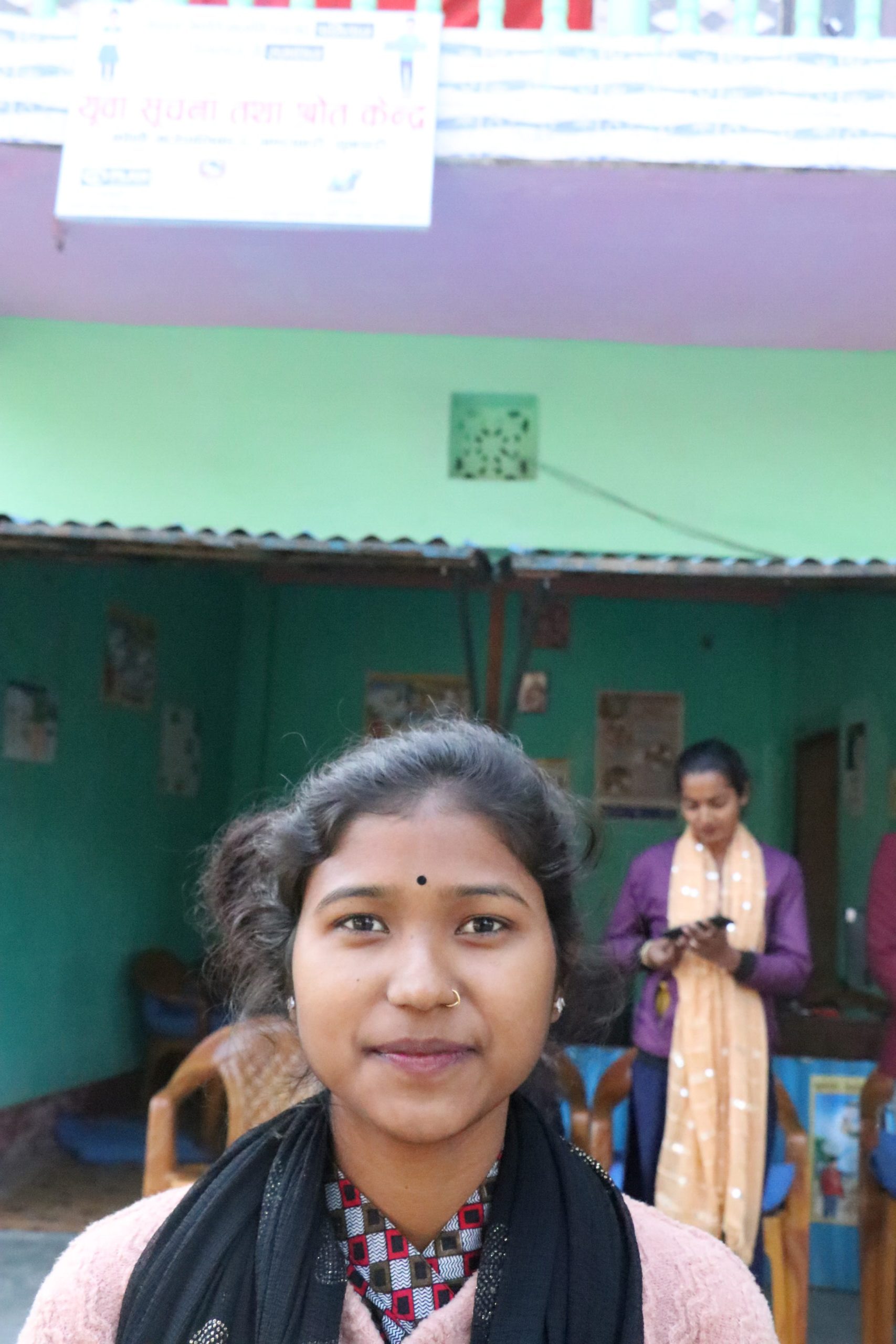 19-year-old Roshani is an active campaigner against human trafficking.
"I could never have dreamt of having a resource centre in my community. I never thought we would have access to a computer, smart TV, and a tablet in a space where we could all use it. My dream has come true," says 19-year-old Roshani who is a youth ambassador fighting against human trafficking in Nepal's Koshi Rural Municipality.
Roshani's town lies along the border of India. Despite sharing their border with India and having access to good roads, her community still lags behind their neighbours in terms of literacy, gender equality and basic services.
This has led to a rise in the number of children, young people and adults being lured across the border with false promises of jobs, education or financial support.
Raising awareness
Along with her friends Birendra, 22, and Kajal, 19, Roshani is an active campaigner against human trafficking. For the past 2 years, the young activists have gone door-to-door, and visited schools and tea shops in their community to raise awareness of the dangers of trafficking and unsafe migration.
Working voluntarily as part of an informal group, the young people typically faced barriers when trying to find somewhere to hold their meetings so they could organise their campaign activities, but now they have a dedicated resource centre in their community set up with the support of Plan International through the PROTECT project.
The resource centre, which opened in November 2021 in collaboration with the Koshi Rural Municipality administration, is located at the check post between Nepal and India. It has quickly become a hub for the youth campaigners, a safe space where they can organise their activities and provide sharing and learning sessions on trafficking and unsafe migration for local children and young people.
"Before, we had to search for places every time we needed to do any events or meetings. Now, this resource centre has been our junction to meet and organise our events and push forward our campaign. This has helped us a lot to streamline our work in a more strategic way. I feel our confidence has grown as we have access to these resources now," explains Roshani.
Resource centre boosts youth's work
The Koshi Rural Municipality provided the space for the resource centre along with the logistics required to get the centre up and running, while Plan International provided the technical equipment including computers, TV, and other administrative appliances.
"It's a great outcome that the community, local government, and project team came together to help us establish this resource centre. The young people are really excited and motivated to advance their campaign against trafficking. Seeing how well they are working in the community, the municipality was willing to provide them with this centre," explains Bal, who works in a nearby information booth at the border crossing.
"The centre is adjacent to our information booth at the check post, so it is easier for the young campaigners to see how trafficking cases are happening, many of which are not from their own community," adds Bal.
As well as this centre, the PROTECT project has established 3 other resource centres across Banke and Sunsari district located in areas which have high levels of trafficking. Each centre can accommodate 6 or 7 people who can access the technical equipment to learn more about trafficking or help with their campaign activities.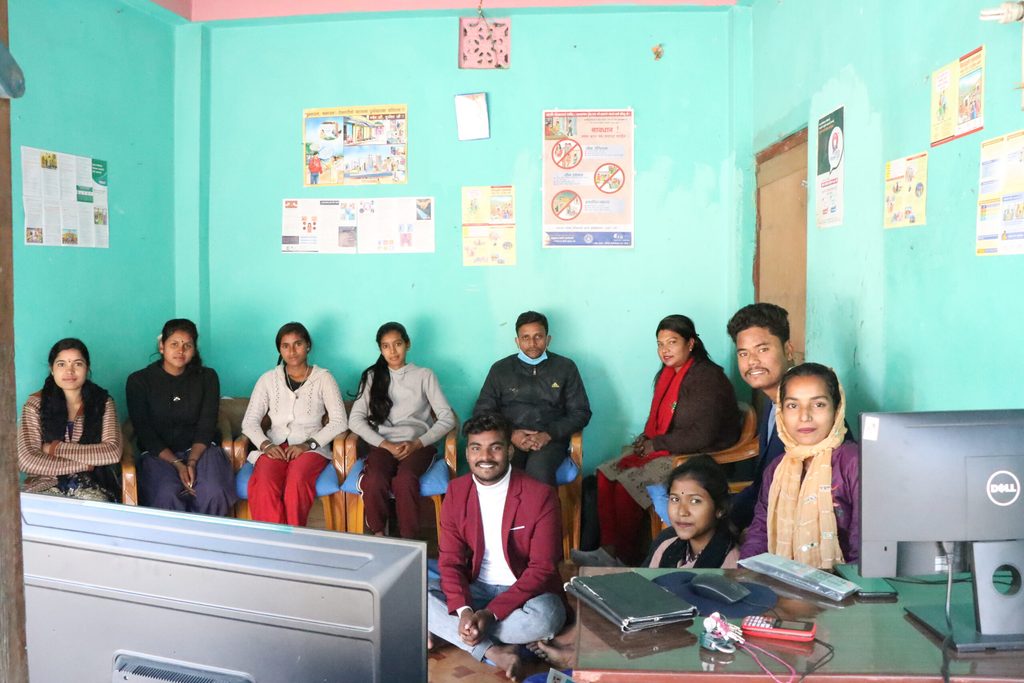 Having access to digital media resources such as the internet, computers and smart TVs has boosted the youth ambassadors capacities and has helped them come up with innovative new ideas to tackle trafficking.
"We are all excited to have this resource centre in our municipality. We are increasing our digital advocacy with our involvement in social media, inviting people to use our Maya chatbot," says 18-year-old Dipti from Banke.
Changing behaviours
The Maya chatbot app can be used to send messages and receive replies. Users from all over Nepal can ask questions about trafficking and share information with each other. A dedicated Facebook page encourages people to interact, discuss and open up about human trafficking which has dreadful consequences for children, young people and adults.
The impact of the young people's work is starting to be felt in the communities where they are working. "I can see how our community is changing their behaviour and perception towards our work. Recently I have been called with a request by a parent to investigate a possible case of trafficking and we were able to stop that case and report it," shares Birendra.
"We often get enquiries regarding foreign employment as the community has been deceived by traffickers in the past. We are happy that they have realised the need for clarity and that they can reach out to us," Birendra says adding that the establishment of the resource centre has been a turning point for the youth campaigners.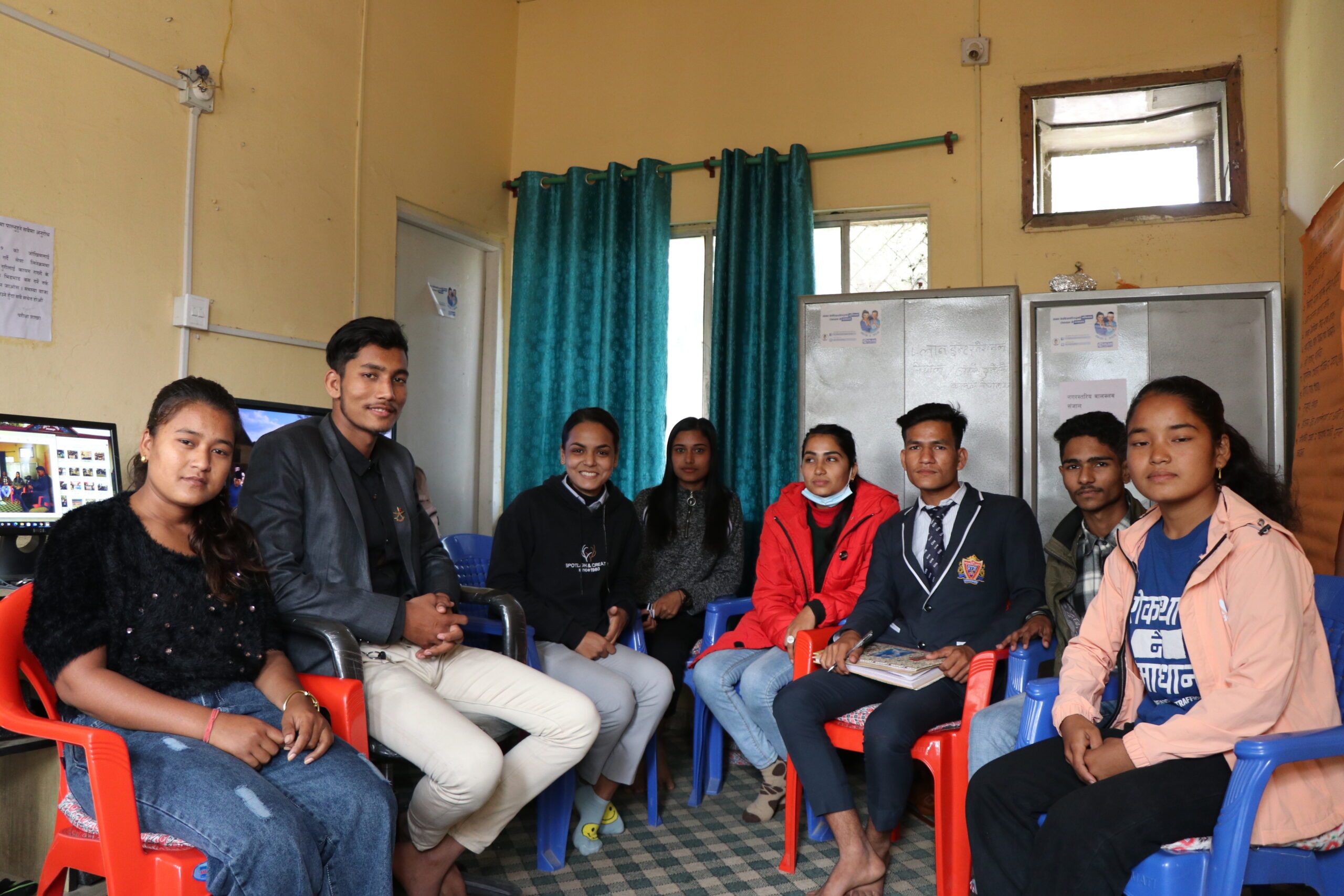 Anu, 17, and Hema,18, from Baijanath Municipality agree and say they have noticed that their community is also responding differently to the issue of trafficking. "With our involvement in campaigning and community engagement through our activities, we are now being approached about possible trafficking cases. We have recently been able to rescue 2 girls. With these new resources we are hopeful that more young women will explore their potential and join the cause."
Kajal says that more girls are starting to visit the resource centre which she believes is a good sign of change. "It was hard as a young woman to bring the changes in the community, especially when we have to collaborate with the boys. We were often questioned and stigmatised about our work which was not encouraging."